For something a little different on a Sunday check out this laidback boozy brunch
One of my all time favourite London hidden gems was the now sadly defunct Gospel brunch. So when I was invited to check out another themed brunch, this time based around hip hop, I jumped at the chance. And it didn't disappoint. Held weekly, in different secret London locations, this pop-up brunch is seriously fun.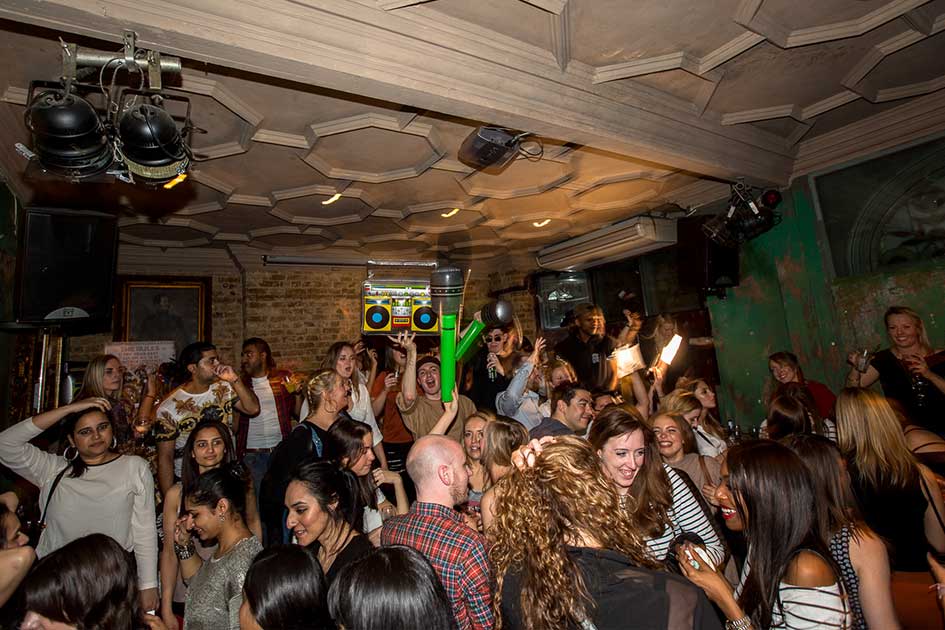 Hip Hop Brunch London was set up by songwriters Carmella Sternberg and Ollie Twist. They came up with the concept after spending lots of time in LA when Hip Hop was massively influential. Hip Hop Brunch London has been running for nearly 2 ½ years. With its laidback and friendly vibe it's easy to see what makes this brunching experience so popular. I'd been expecting it to be a bit too cool for school. What surprised me was the real mix of people that go along to Hip Hop Brunch London. We're talking hipsters, geeks, groups of friends, hen parties, middle-aged couples, grandparents — you name it, they were there.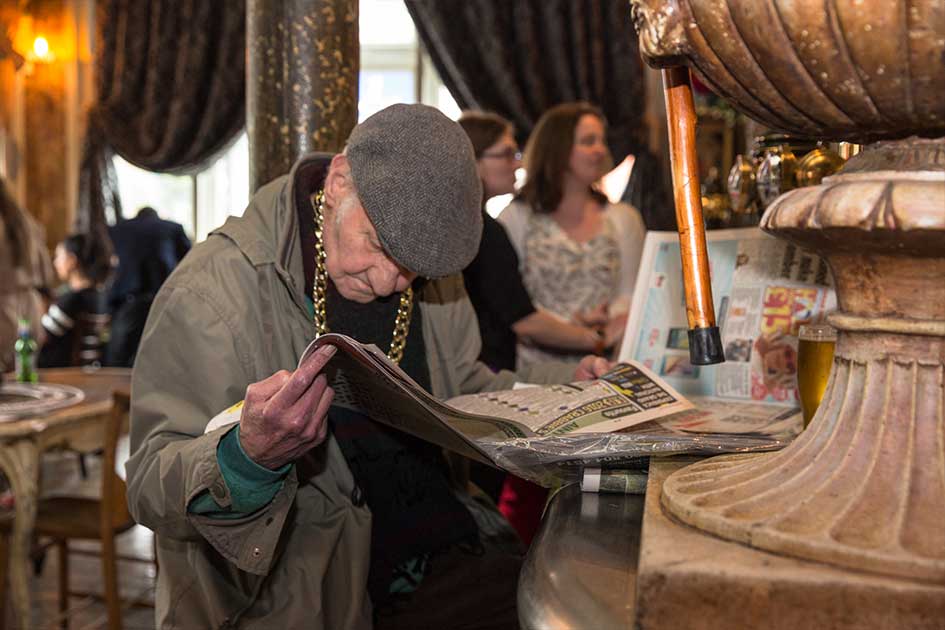 Doors open for Hip Hop Brunch at 12pm. And with the promise of bottomless cocktails on tap it looked to be a boozy affair. This may also explain why it was voted as one of London's top 10 booziest brunches by The Evening Standard. What I didn't however realise, is that they only ran for an hour (from 12pm-1pm). Being pregnant, it didn't particularly bother me, but if your aim is to indulge in the free-flowing alcohol on tap then I'd recommend getting there early. We arrived about 12.45pm and the cocktails had pretty much run out by then.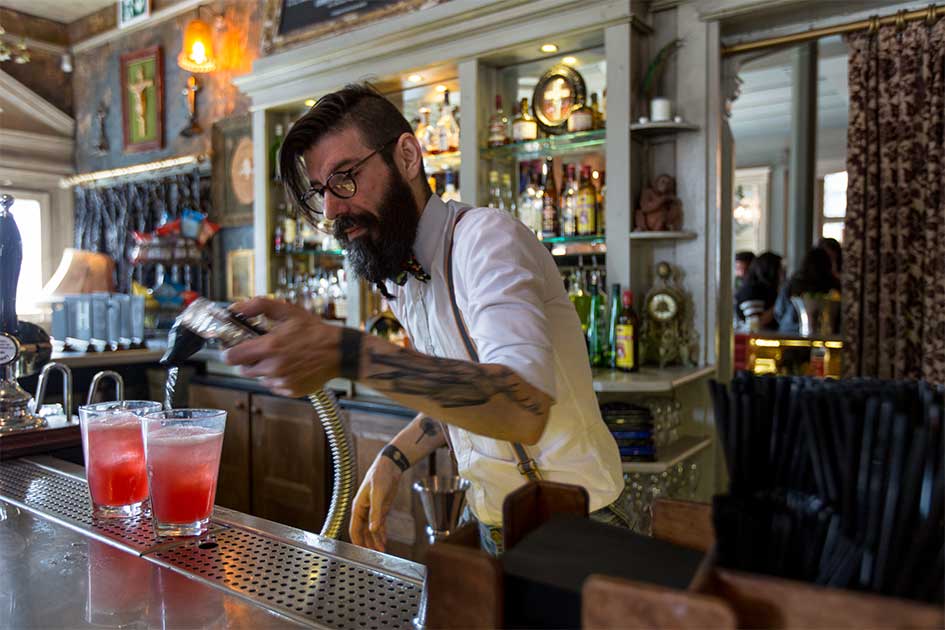 What I loved about Hip Hop Brunch London is that they don't wait for the food to finish to get the party started. As soon as you're shown to your various tables (we had a table for two but there are long benches where you can sit with groups etc) the DJ cranked up some old school hip hop tunes (think Skee-Lo I Wish). There are 4 resident DJs, including founder Ollie Twist who was nominated for a London Bar and Club Award for best DJ 2016. And the poor waiters were having to dodge people dancing at their tables as they dished out the food.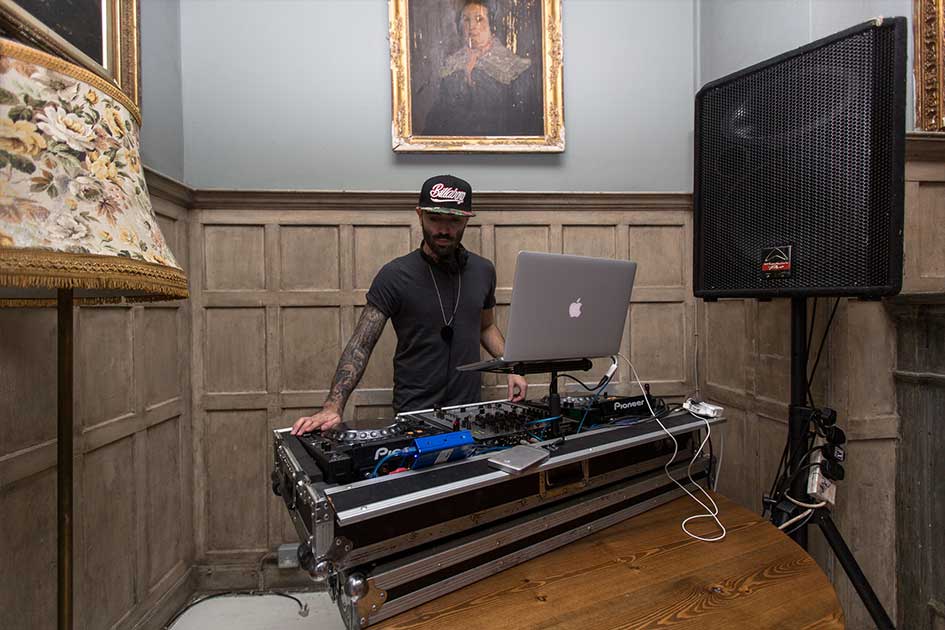 Dirty beats and southern eats is how Hip Hop Brunch London refers to itself on its website and I'd say it's a pretty accurate description. Don't go expecting traditional brunch fare – think burgers, fried chicken, chicken wings, ribs – typical hearty American soul food. Vegetarians don't need to feel left out as they're also catered for. My starter of mushroom popcorn was followed by a surprisingly tasty pulled, smoked aubergine on gingerbread with spicy ketchup. My only complaint would have been there wasn't enough of it. Sharps had popcorn chicken to start with a main of burger and chips. I did feel a bit cheated as there appeared to be no sign of the chocolate brownies that were on the menu for dessert. Nobody else seemed particularly bothered though. They were all too busy having fun. As it turned out I didn't need to worry. Pudding was served on a platter while people were dancing as they came round with bite-size portions.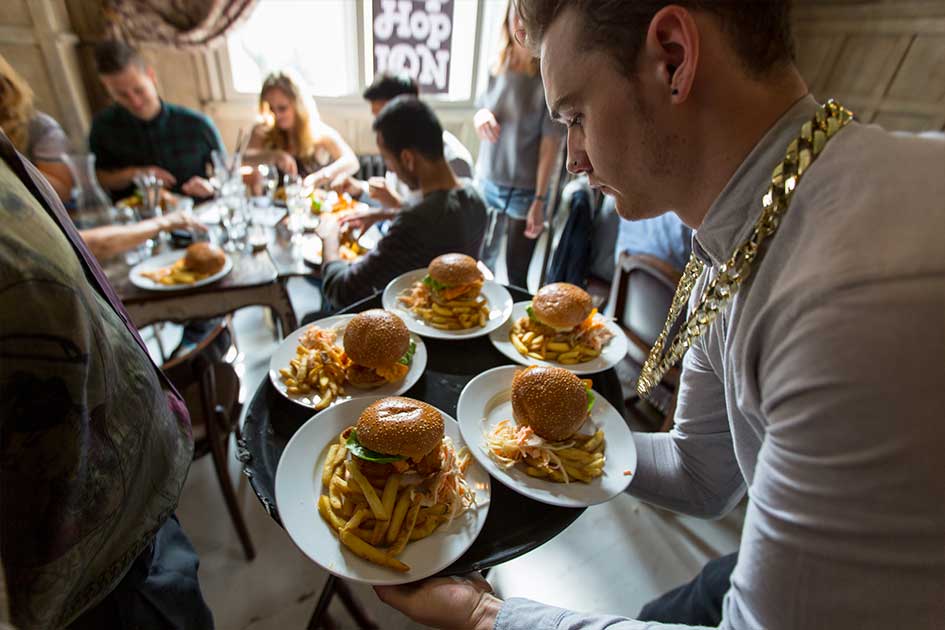 After brunch, in this particular venue and because there were so many people, the party moved up a notch to one of the rooms upstairs. As well as magicians, tattoo artists and DJs there's also the super popular hip hop karaoke. Just be warned, if you want to unleash your inner Eminem or Missy Elliott you need to get your name down quickly as there's only limited space. Unfortunately because I was pregnant and the room was packed I didn't manage to stay long enough to see it firsthand. Something Sharps was probably a bit relieved about, as there was no way he'd have wanted to get up on stage.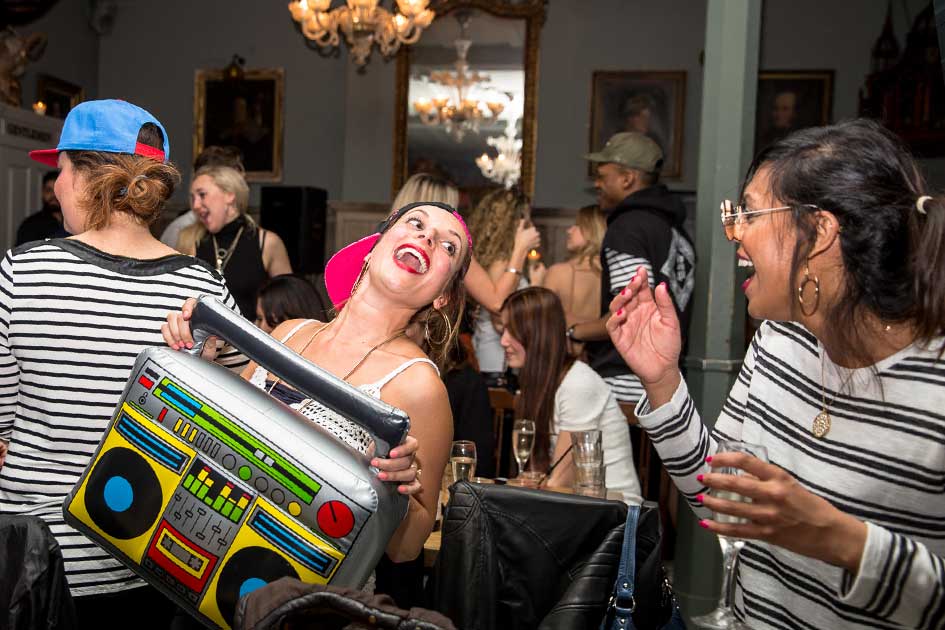 Tickets for Hip Hop Brunch London are priced at £40, which may at first seem a bit steep. But when you think how much it would cost you if you wanted to go for brunch and then clubbing, without the guarantee of having so much fun, it's really not that bad. You do need to book in advance if you want to go to this London hidden gem so you'd better (hip) hop to it before they all sell out.
Book tickets for Hip Hop Brunch London here
*Disclaimer. We were guests of Hip Hop Brunch London
You might also like