Head to the glamorous Baur au Lac hotel in Zurich for the ultimate baby friendly getaway
Last year I wanted to celebrate a very special birthday (a lady never reveals her age) somewhere fabulously luxurious, which is how we ended up at the Baur au Lac, a Zurich hidden gem. A family-run hotel established in 1844, the Baur au Lac, a Zurich hidden gem exudes glamour. Overlooking the Alps and Lake Zurich, and in close proximity to Zurich old town and the Bahnhofstrasse you couldn't ask for a better location. It's easy to see why it's a firm favourite with A-list royalty and celebrities past and present (star guests have included Michael Jackson, Elton John, Barbara Streisand, Daniel Craig and Morgan Freelman). Wagner premiered his Lord of the Valkeries here and it's also said that it was in the lobby of the Baur au Lac that the Nobel Peace Prize was conceived.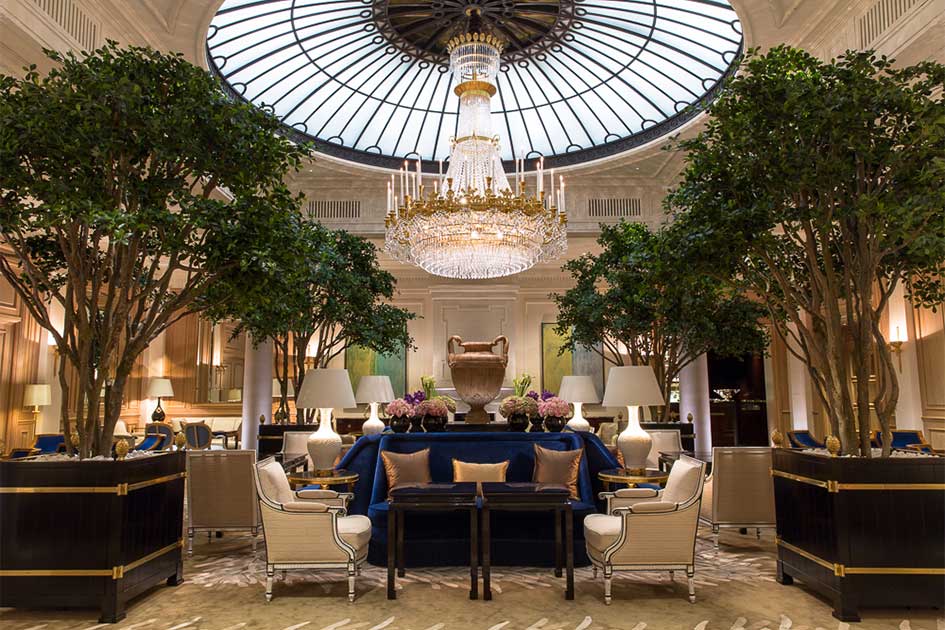 A trip away never used to require too much planning but now we were taking Ellis along (he was 6 months old at the time) things are a whole different story. My main priority, glitz aside, was finding somewhere that catered for babies. We needed to find a baby-friendly hotel in Zurich that would supply a cot for Ellis in the room as there was no way we could bring one with us.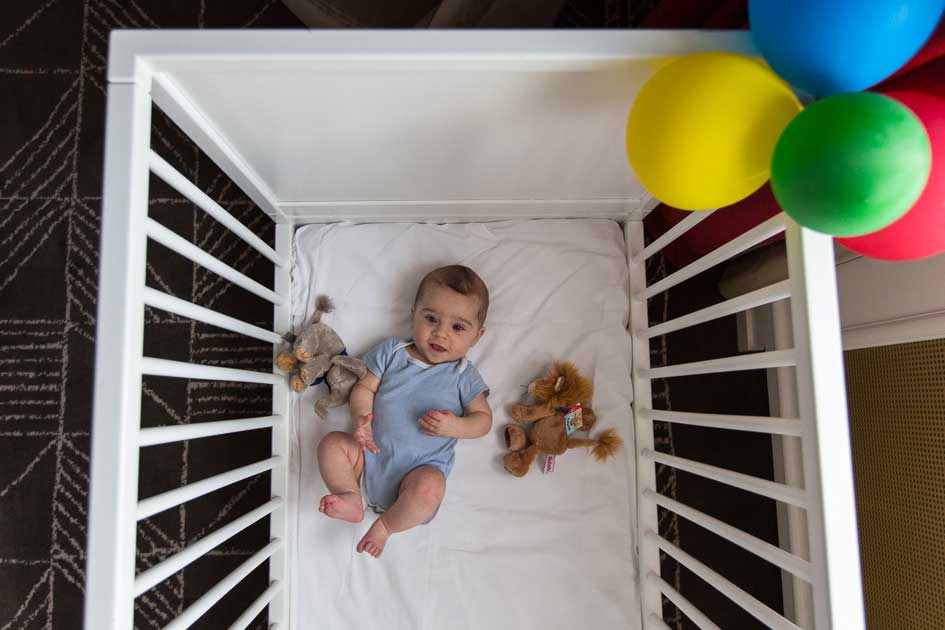 This is where the five-star Baur au Lac really pulled out all the stops. Not only was this Zurich hidden gem happy to accommodate our request for a cot. In our incredible art deco themed riverside junior suite we discovered a baby package waiting for us consisting of nappies, baby toiletries, a changing mat, baby bath as well as special bedding and some soft toys for Ellis in his cot.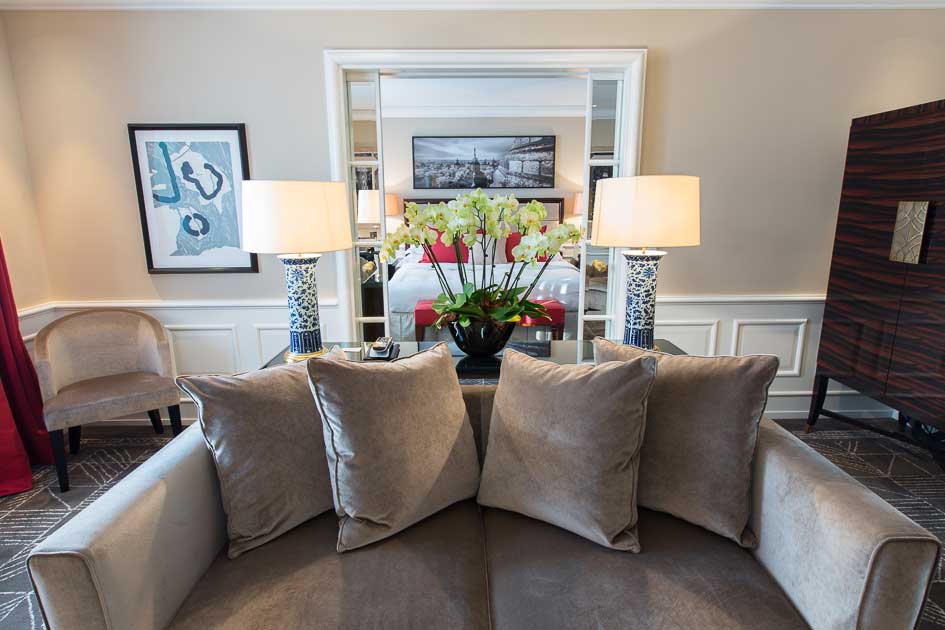 We were lucky enough to be staying in one of 18 incredible suites. It was enormous, perfect if you're travelling with a baby as we could leave the bedroom door to and chill out in the lounge area without having to whisper and worry about waking Ellis up. As its name suggests our Art Deco themed riverside suite gave us views overlooking the Schanzengraben river.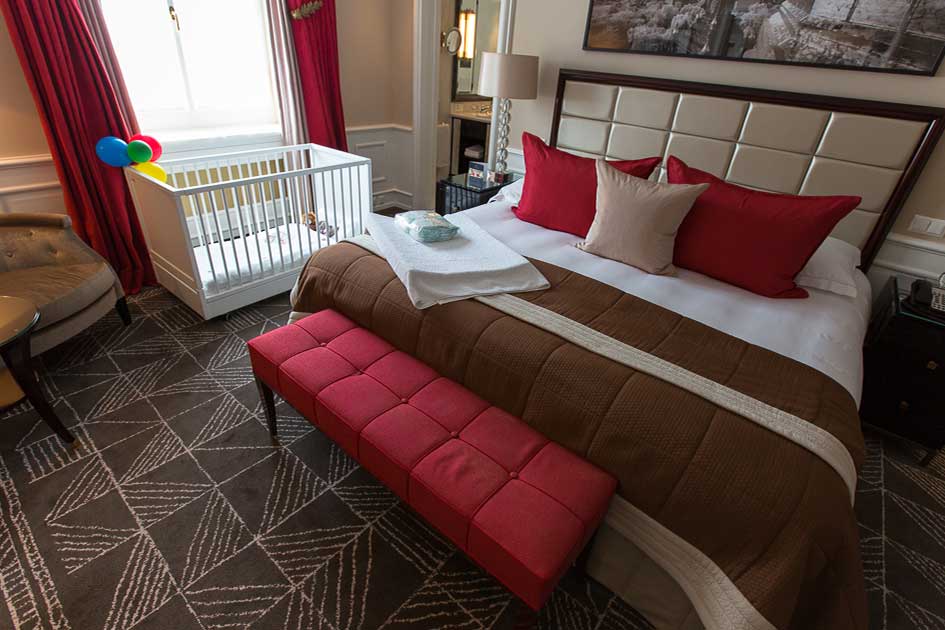 The Baur au Lac is home to the Michelin starred Pavillon restaurant where breakfast is served. I couldn't take my eyes of the amazing art deco chandelier dominating the room, and the colourful purple and green floral displays. Ellis was treated like a prince as he had his bottle and we tucked into the lavish breakfast buffet. On our second day we treated ourselves to breakfast in our room, a great option if you've got a young baby or kids as you can take your time and relax without having to worry about your little ones getting restless.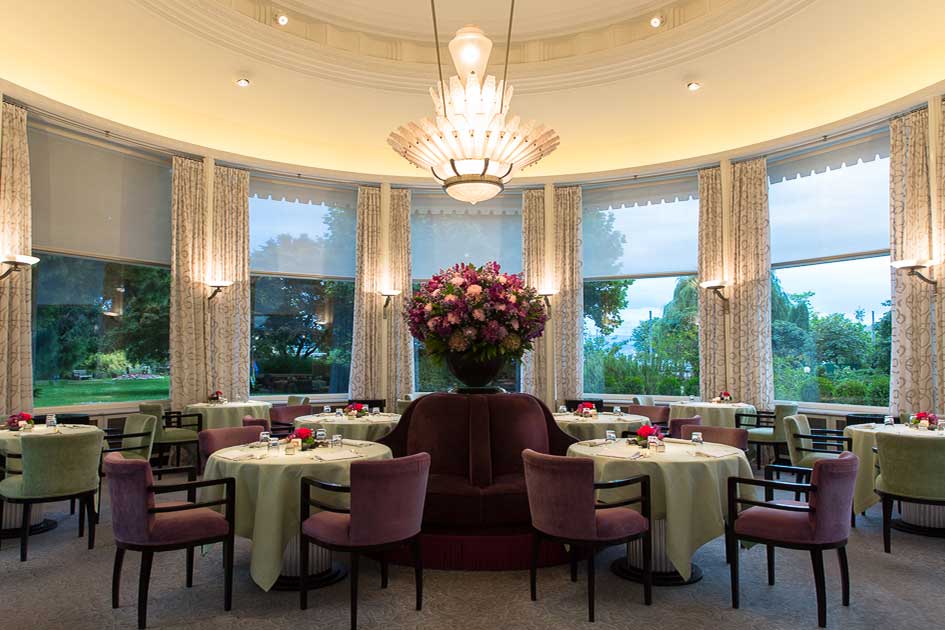 We always knew that eating out with a baby might be tricky in Zurich. There is a (very pricey) option to book a babysitter but as Ellis goes to bed around 7pm I was hoping he might sleep in his buggy if we went for dinner. To avoid any added stress we decided to go for my birthday dinner at Rive Gauche, the hotel's Mediterranean inspired restaurant. That way if we had to make a sudden exit and get Ellis to bed it was just upstairs. There were a few hairy moments when he woke up and started crying but with a bit of patience and a lot of walking him round outside in the buggy he went to sleep. And the food was definitely worth the wait, especially the dessert of Black Forest cake, sour cherry sorbet and hot 1884 (the hotel's very own brand of chocolate) sauce.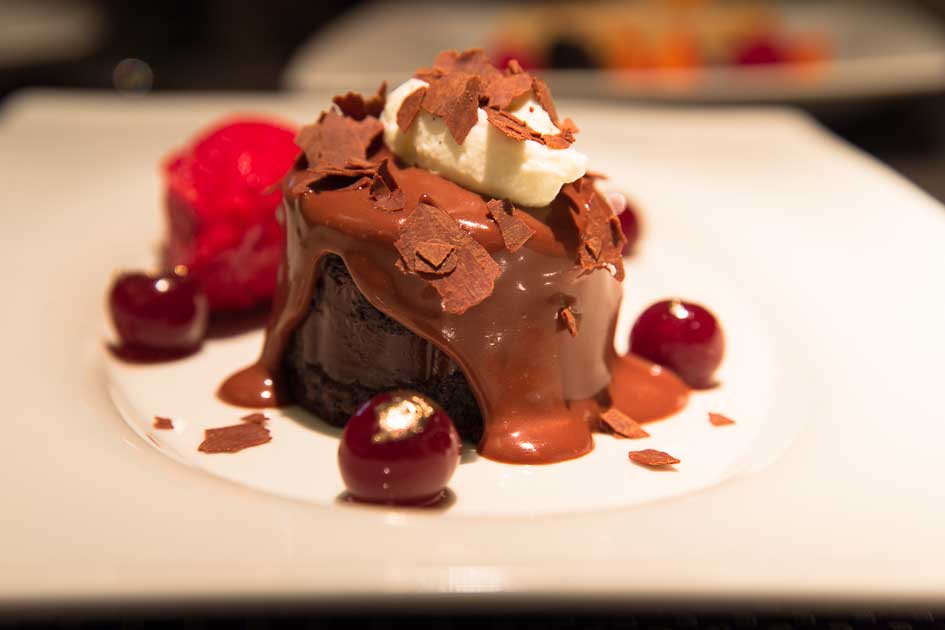 One of my worries about staying at a 5-star hotel with a baby was the attitude of other guests and the staff. What if Ellis started crying or making a fuss? But people were so incredibly welcoming, nothing was too much trouble, and everyone gave him so much attention that he spent practically our entire stay smiling the whole time. The Baur au Lac was every inch a baby friendly Zurich hidden gem and the perfect place to spend a very special birthday with, or without, kids.
You might also like