The best places to visit in Montenegro
Montenegro is often referred to as the gem of the Adriatic. A combination of lakes and mountains makes Montengro's dramatic coastline some of the finest in Europe. For me, the most spectacular part of this is the Bay of Kotor, a Montenegro hidden gem, and on the UNESCO World Heritage list. Following on from my post about Muo, the best place to stay in Kotor Bay, I wanted to share some of Montenegro's hidden gems outside of Kotor Old Town.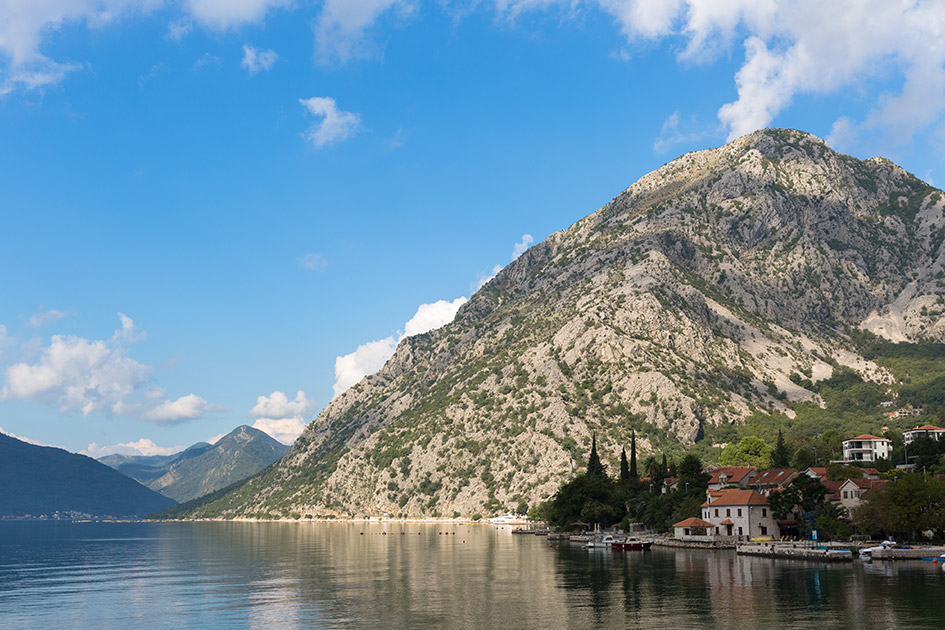 The easiest way to get around Montenegro's coastline is to hire a car. If, like us you can't drive, it's not a problem though. There are frequent bus services that operate up and down the coast, or you'll find taxis everywhere ready to cash in on the tourist trade.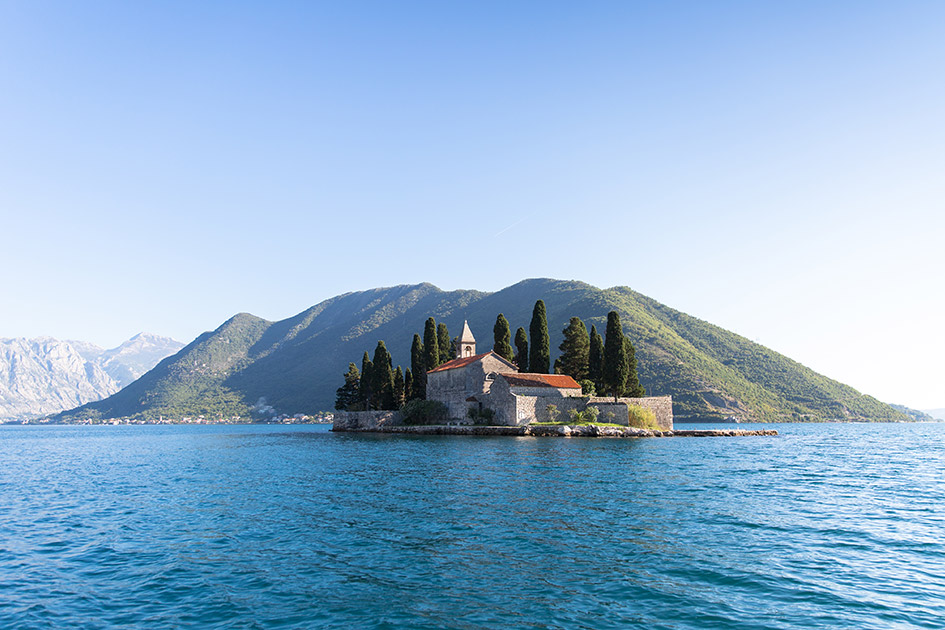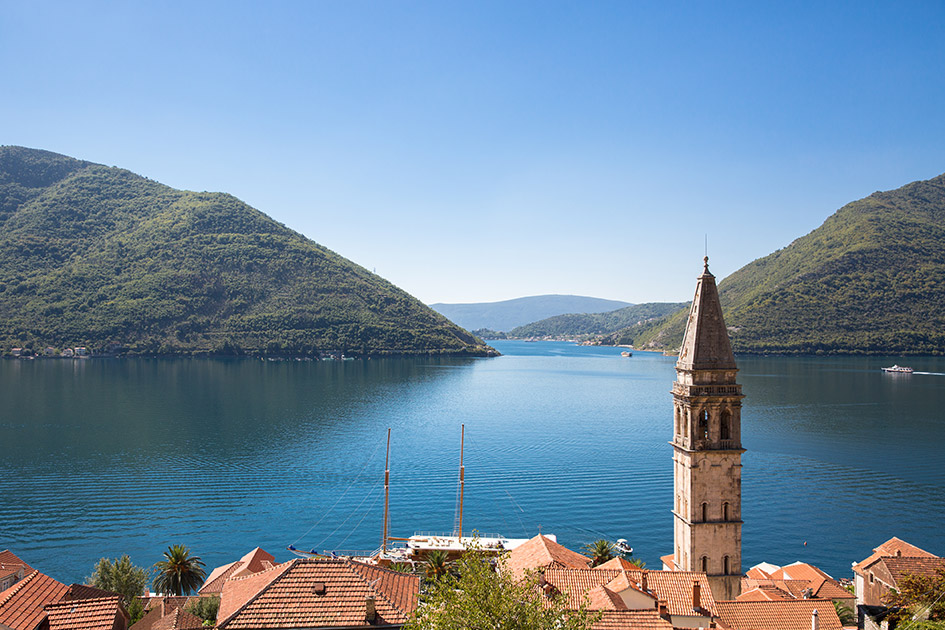 My absolute favourite spot in Kotor Bay has to be Perast. A Montenegro hidden gem, Perast is about a 25-minute bus ride from Kotor and as you can see from my pictures it's pretty spectacular. There are lots of Venetian architecture, Perast was a stop-off point for Venice's princes, and Baroque churches to be found in this peaceful village. Another reason Perast is one a Montenegro hidden gem.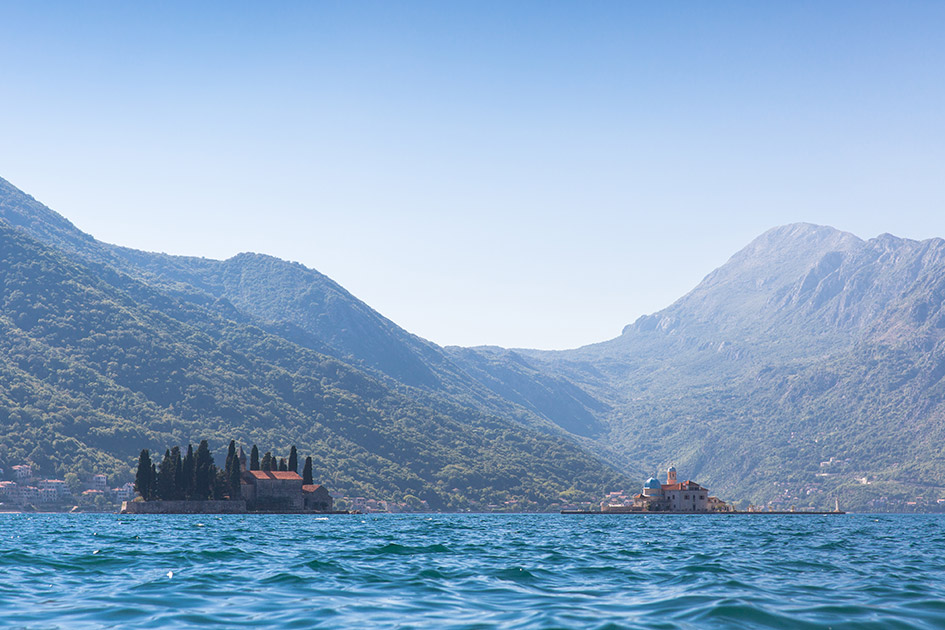 Perast's main tourist attraction is Our Lady of the Rock (Gospa od Skrpjela), and the nearby island of St George. If you want to check out the Lady of the Rock church (built in 1630) you can just hop onboard a taxi boat. The return trip is €5 and the boat deposits you on the tiny island for around half a hour (which gives you plenty of time to also check out the museum (you have to pay to enter) and small gift shop.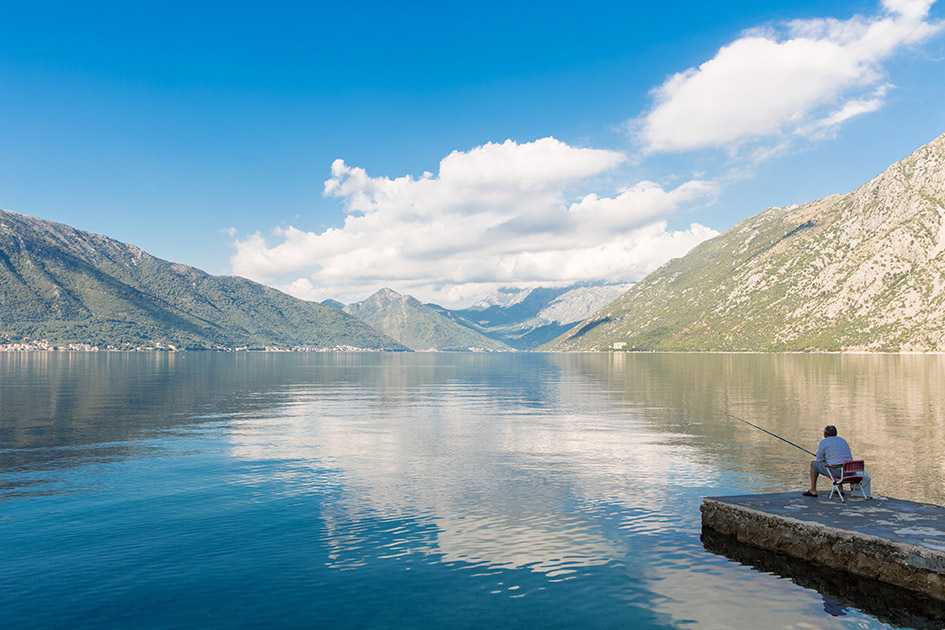 We stopped for lunch at the Hotel Conte, an idyllic spot on the waterfront overlooking Our Lady of the Rock (or you can choose to eat inside if you prefer). It's not cheap, and the service was a bit abrupt (possibly because a large group of more mature wealthier looking people had arrived who the waiters decided to focus his attention on). But aside from the food at Montenegro's best restaurant it was the nicest place was ate during our stay in Montenegro, due to both the quality of the food and the romantic setting.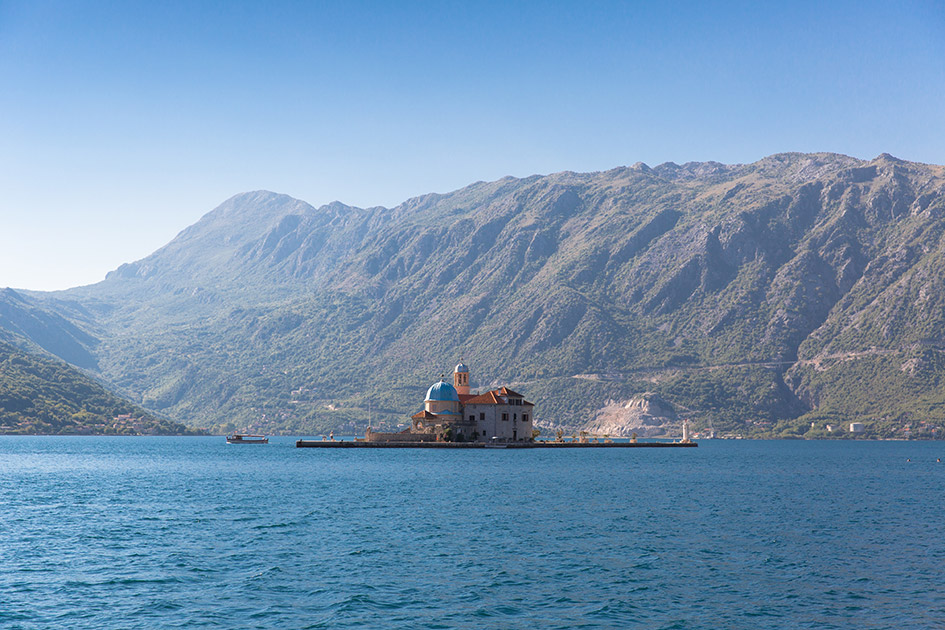 On another day we headed, again by bus, further north along the bay to the coastal town of Herceg Novi. The idea was for us to go on a boat trip to check out the Blue Grotto on the Lustica Peninsula. We wandered through the cobbled streets of the Stari Grad (Old Town) to get down to the harbour, only to discover that the organised group boat trips had finished running.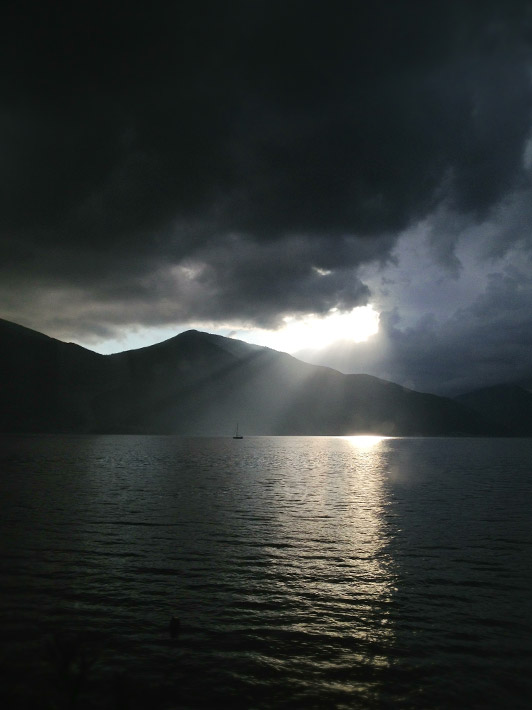 This meant our only option was a private charter. As we'd come this far (about an hour and a half) we decided to see how much it would cost us. After resigning ourselves to the fact it was going to be too expensive, one guy wanted to charge us €100, we found someone who would let us share with another two people and split the cost, making it about €30 as he was cheaper. So I'd definitely recommend haggling on price.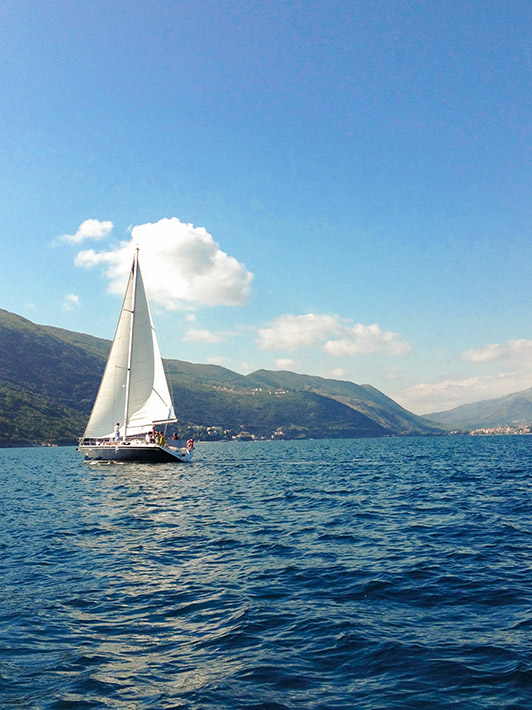 On route to the Blue Grotto our guide took us to some other smaller islands along the way. We encountered a film crew on the island of Mamula, which acted as a prison in both world wars, who were making a Serbian horror movie. The Blue Grotto itself was much larger than the other Blue Grotto I've been to in Capri. We were a little disappointed though to see it was equally as touristy. Fortunately, our guide took us back a bit later when there were less people so we could experience the bright, tranquil water all to ourselves.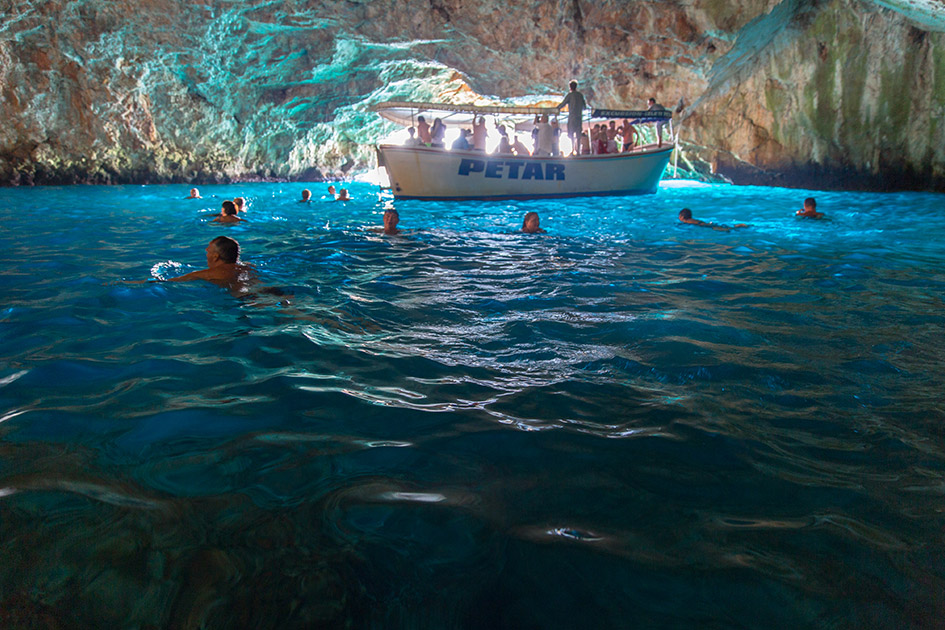 After exploring Montenegro's coastline and witnessing its beauty it's easy to see why the Bay of Kotor is a Montenegro hidden gem. We did also pay a visit to the other side of the country as we went to Lake Skadar to go kayaking, courtesy of Undiscovered Montenegro. Our journey took us past Bar and Budva, both meccas for package holidaymakers. The little I saw  driving through was more than enough. Yes, they may have sandy beaches, but if you're after something more than just sunbathing and want a flavour of Montenegro's hidden gems, stay in the Bay of Kotor.
You might also like