My favourite new SE London hidden gem, The Montage Forest Hill
London's rocketing property prices have been pushing people to explore previously overlooked parts of SE London and Forest Hill (SE23) is one such 'up and coming' area. In the last couple of years I've noticed trendy coffee shops and cafes popping up as amongst its established favourites (like St David's Coffee Shop). My personal favourite of the latest crop is The Montage Forest Hill, SE23's newest cafe and art gallery.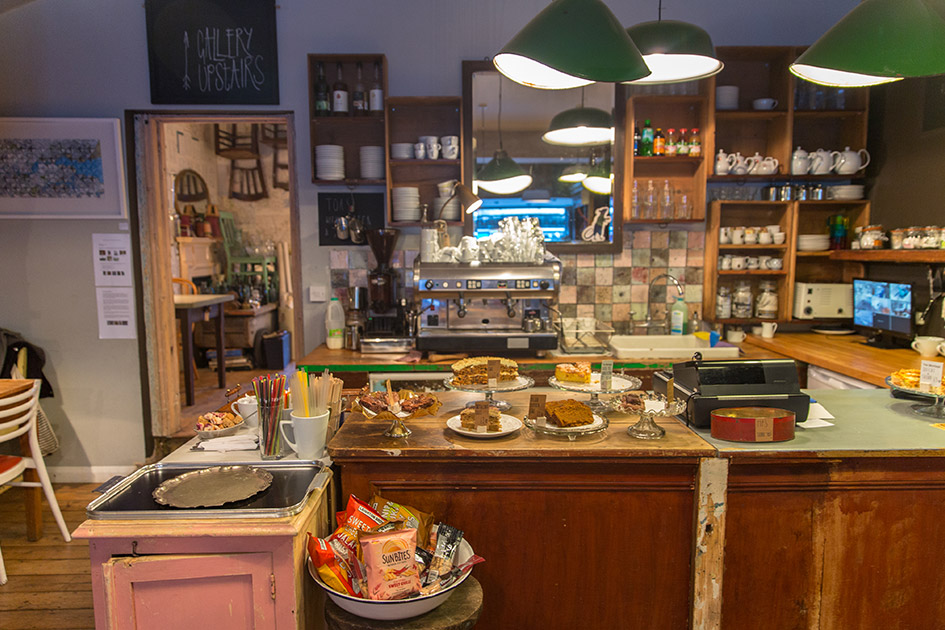 What I love about the Montage Forest Hill, apart from the coffee, is its relaxed vibe. It's also deceptively big. On first impressions when you walk into the Montage Forest Hill it looks as if the cafe is on the small side. A mix of retro wooden and laminate tables placed in front of the serving area which has an array of homemade cakes on display. But it actually stretches out into the back, where you'll find various rooms, covered in wallpaper made from maps and old cookery book recipe pages. Further out back there's a lovely little garden, perfect for chilling out in the summer months.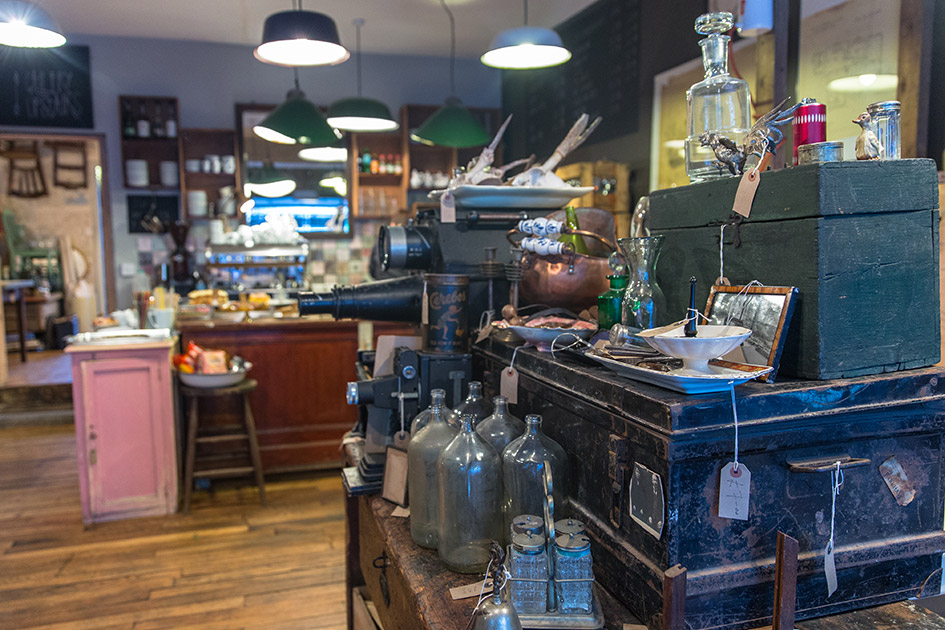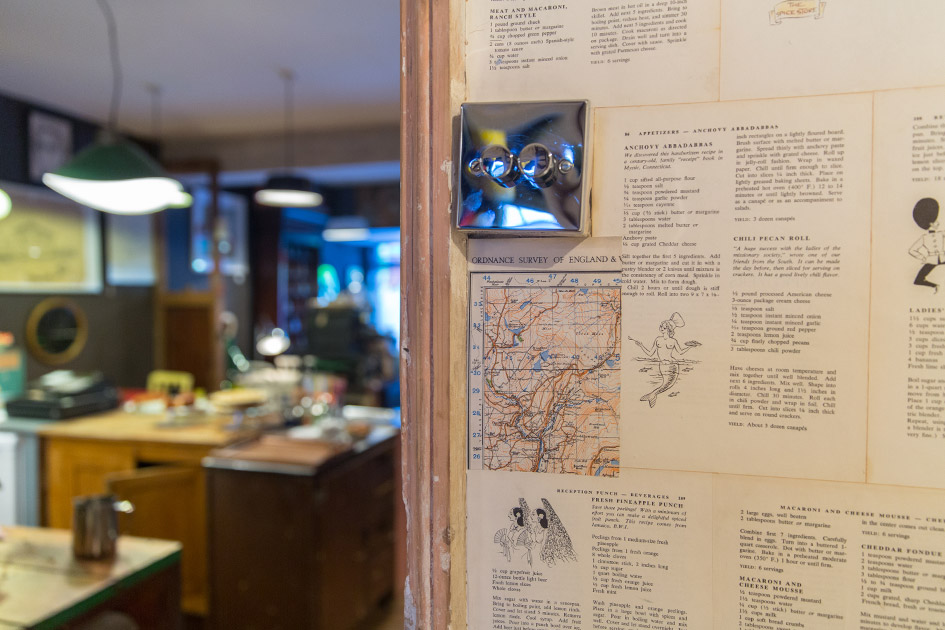 Head down the stairs and you'll discover even more little rooms in this cool cafe in Forest Hill. Here you can easily wile away an hour or two without even noticing on one of the comfy Chesterfield armchairs. The Montage Forest Hill also has its very own kids' playroom, full of toys to keep children entertained, making it a popular stop with young local families.
Another other great thing about the Montage Forest Hill is that pretty much all of the furniture and bric-a-brac you see (or might be sitting on/ eating at) is for sale. We've been looking for a kitchen table for ages and ended up buying a retro wooden table from the Montage Forest Hill which was reasonably priced (and I managed to haggle them down). And handily as we live in Forest Hill the friendly owners also delivered it free of charge so we didn't have the hassle of trying to lug it home.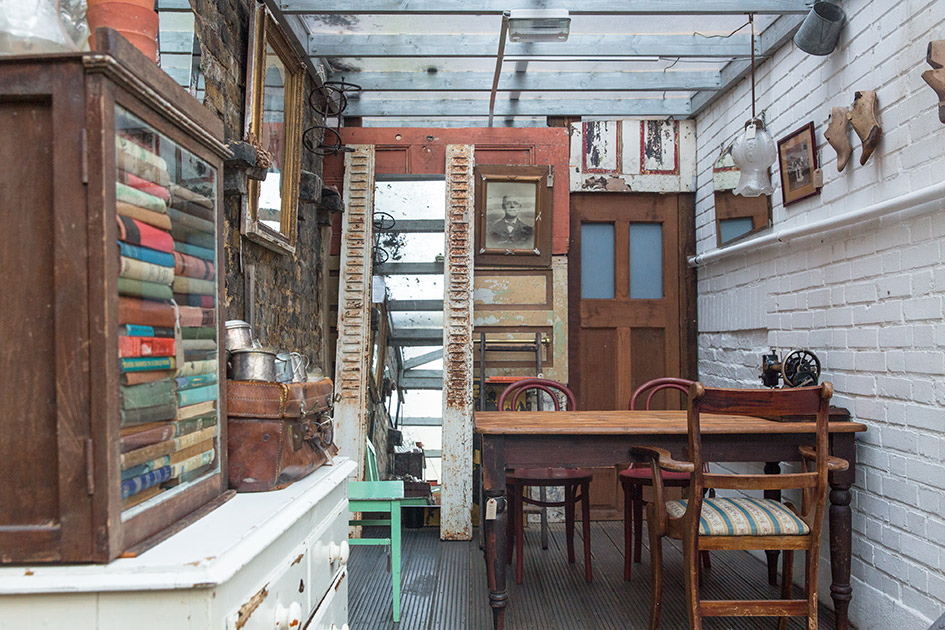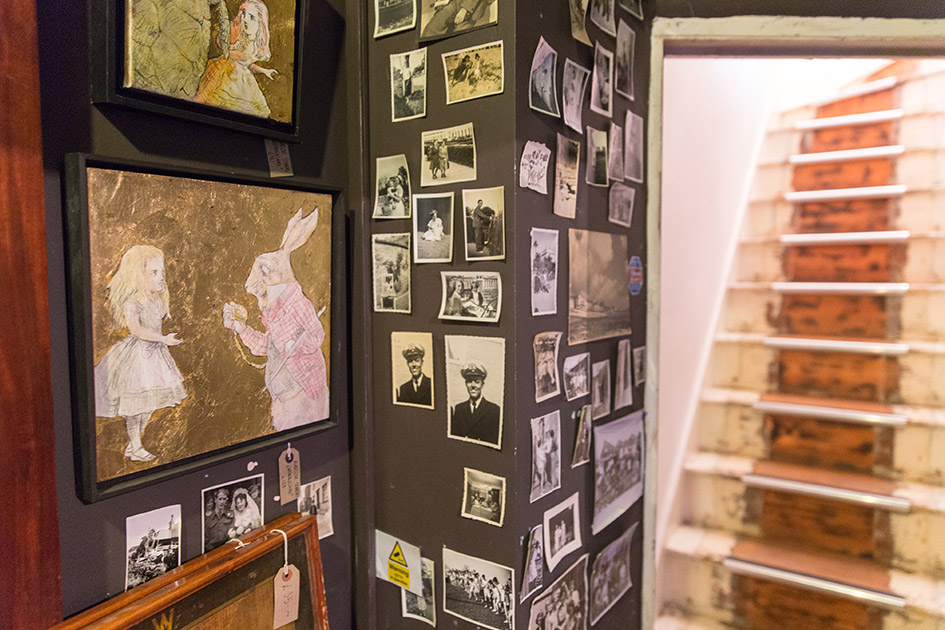 The only part of the Montage Forest Hill I wasn't too impressed with was the art gallery upstairs. This could have been down to the work of the particular artist exhibiting in the stark white studio space when I was there. So don't let that put you off as local artists tend to change on a monthly basis. The Montage Forest Hill may be a mishmash of warren-like rooms but as a whole this cafe is a great new addition to the South East London coffee shop scene.
You might also like