I've previously posted about the gorgeous Bay of Kotor, Montenegro's hidden gem, and my favourite part of the country but I also wanted to share another part of undiscovered Montenegro, Lake Skadar. In a bid not to take over while planning our trip to Montenegro I asked Sharps is there was anywhere in particular he wanted to go to. He pointed to the opposite side of Montenegro from where we were staying and asked what the expanse of water was. I didn't have a clue. The answer, it turns out, was Lake Skadar National Park, a freshwater lake bordering Montenegro and Albania. It sounded pretty cool. All I had to do was work out how the hell to get there from our base in Muo in Kotor Bay.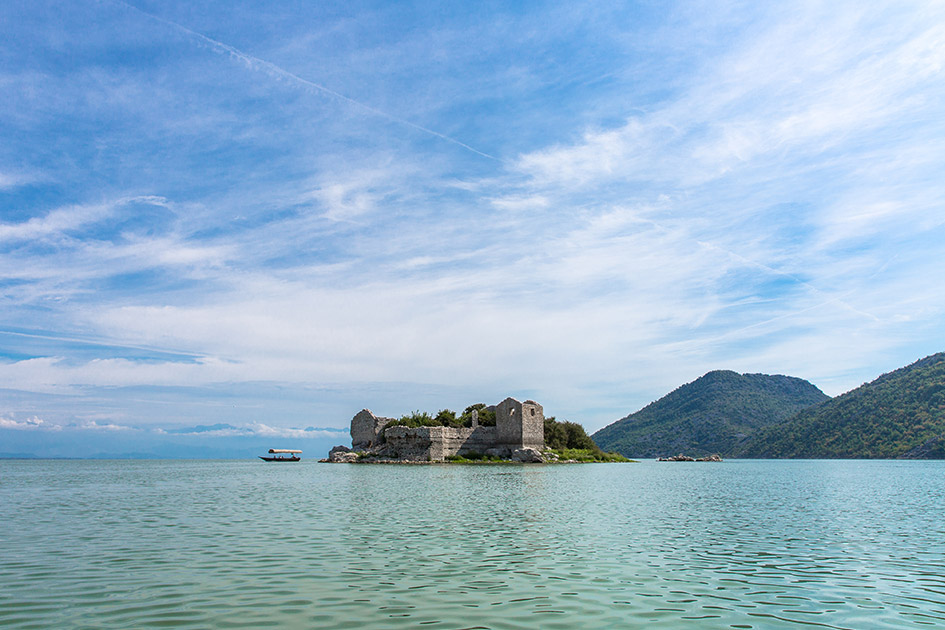 As luck would have it I managed to find a tour company, Undiscovered Montenegro, who operate from Lake Skadar. Undiscovered Montenegro is run by an English couple Emma and Ben. They fell in love with Montenegro, in particular Lake Skadar and decided to set up their own tour company offering activity holidays in the region. As well as booking a stay through them it's also possible to do day kayaking trips through Undiscovered Montenegro out onto the lake.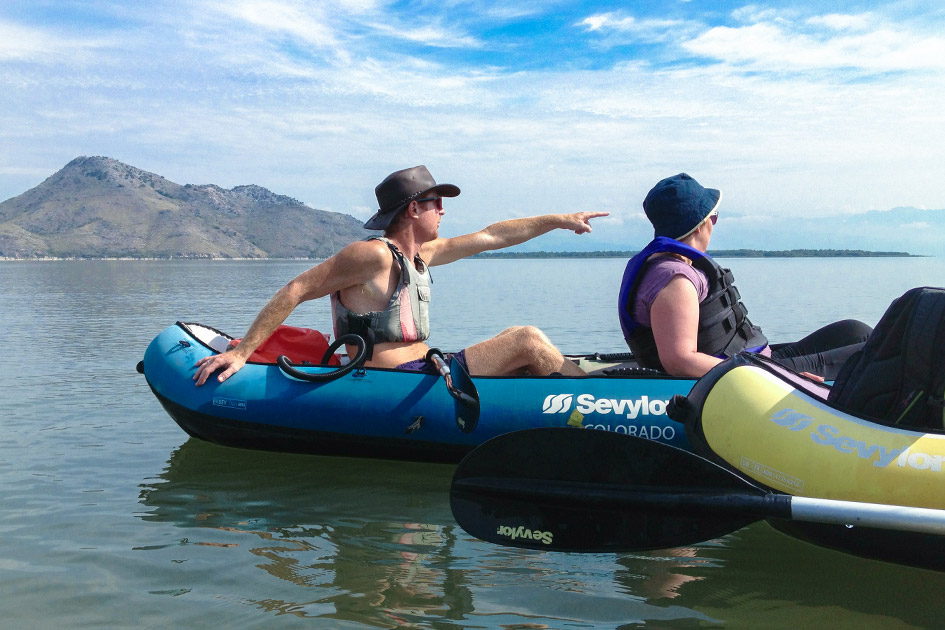 Emma, who was incredibly helpful, said we'd need to get to Virpazar, the main tourist point for boating and kayaking trips. She sent me over suggestions for how to get to Virpazar by taxi or by bus. The later seemed like a bit of a faff  (it was about two-and-a-half-hours including various changes) given that we needed to be there for 9am. Rather than call it ourselves I asked the owner of our Airbnb rental the night before if he could book it for us. This saved us a fortune (he told us it would be €40 as opposed to the €120 a taxi driver had quoted us) so it's worth asking a local to order a taxi for you if you can. By cab the journey from Kotor to Lake Skadar took just under an hour, passing through Budva. Considering Lake Skadar is relatively undiscovered Montenegro, I was a bit surprised by how touristy the main little square in Virpazar was. It had an array of stalls (out of peoples' car boots) and little cafes.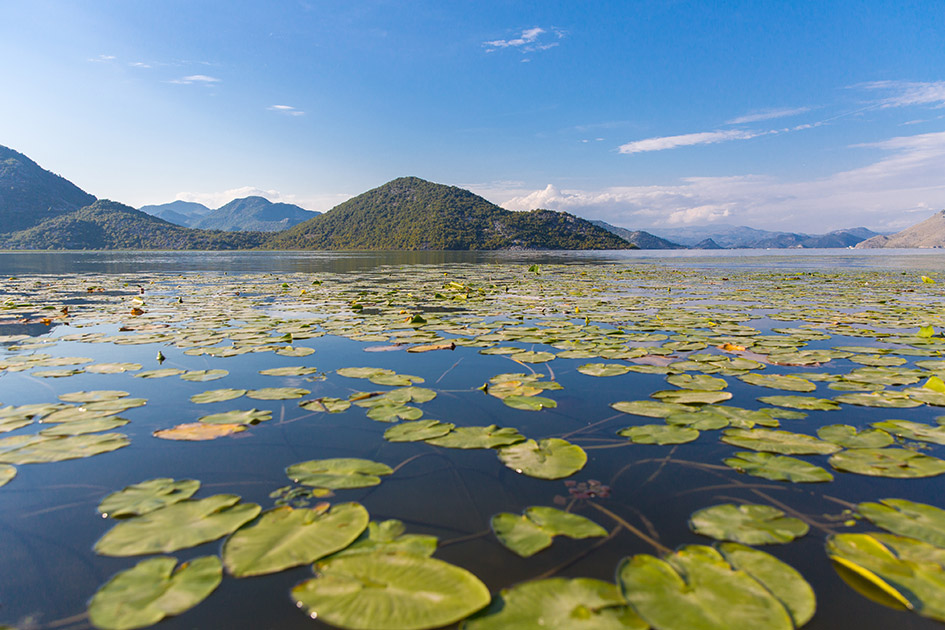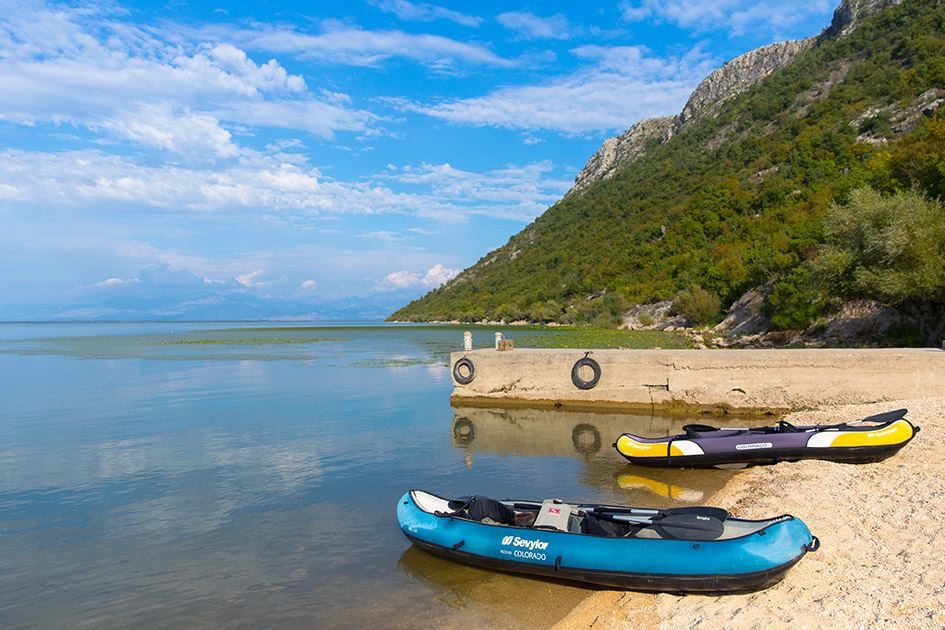 Before we set off we were given a demonstration of how to use the paddle and various strokes by Ben (who was ex-army), which we had to show him we were able to do before we were even allowed in the water. It was definitely a case of Ben making it look easy. We were constantly steering off course into mangroves and getting stuck in branches. Sharps and I felt like naughty school children, lagging behind the rest of the group. Probably a good thing as otherwise they would have heard our non-stop bickering as we paddled furiously and moved nowhere. The tours are aimed at all levels but we did think it was a bit hardcore (though to be fair we probably aren't exactly in the peak of fitness).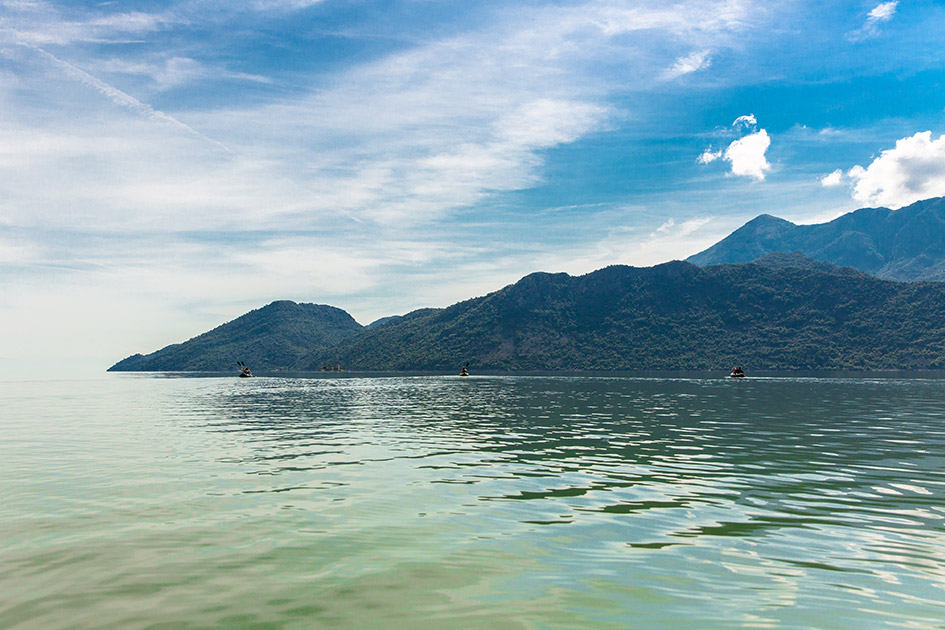 Lunch was a welcome respite from all the paddling. My arms were seriously knackered. This much-needed pitstop also gave us a chance to mingle with the rest of the group, a mix of couples, singles and friends, who were all lovely. They  had all booked a week-long holiday with Undiscovered Montenegro, giving them the chance to more fully explore the beautiful Lake Skadar region. They were all staying together in one of the villas. It turned out that they didn't all know each other before the trip. Booking through Undiscovered Montenegro ensures a sociable holiday as you're all thrown in together.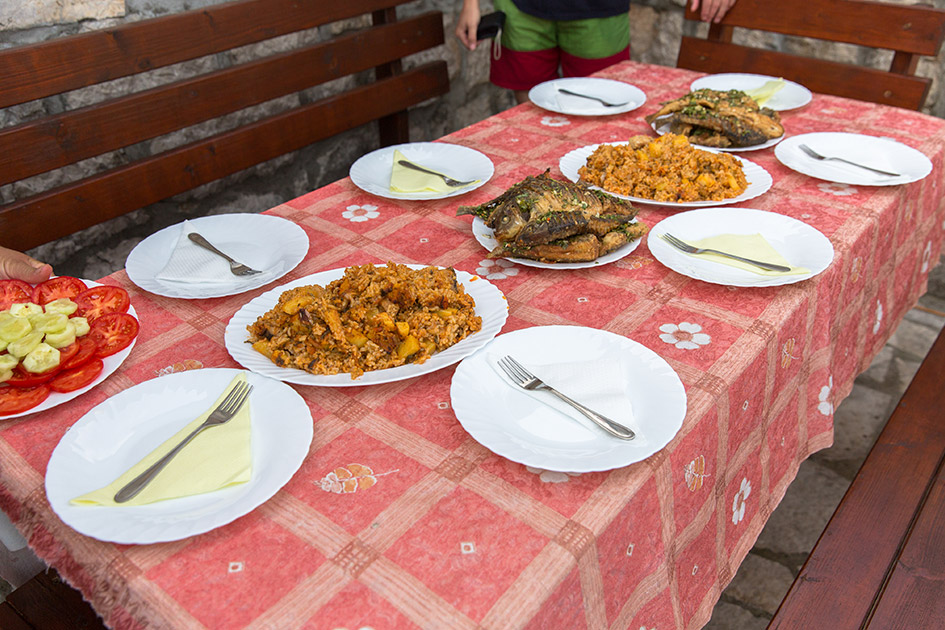 After lunch we resigned ourselves to the fact that we were pretty useless at kayaking and gave up any pretence of trying to keep up with everyone else. Instead we took a more leisurely pace, laughing to ourselves at our futile attempts and allowing time for Sharps to take a few photos of the majestic landscape, a real Montenegro hidden gem. Then we were given a reprieve. The group was asked if they wanted to chill out on a beach for a while and get driven back by car or continue kayaking all the way. Apart from one couple, everyone opted to stay on the beach. I realise it's hard to cram everything into a day but it just seemed a shame there weren't more opportunities like this along the way to enjoy our surroundings. If you're after undiscovered Montenegro Lake Skadar is certainly it. We just wish we'd been able to relax a bit more and soak up the scenery, as opposed to ourselves.
You might also like