How a stay at the Logid'enri, the best Bed and Breakfast in Ghent, Belgium, changed my mind about B&Bs
I've never been a fan of B&Bs, until a stay at the best Bed and Breakfast in Ghent, the Logid'enri that is. There's something about B&Bs that make me feel like I'm staying in my parents house. It's all a bit too personal. In effect you're a guest in someone's home, I feel like I have to whisper and sneak around with Sharps, and I've never felt comfortable with it. Plus there's the possibility of old-fashioned wallpaper, furniture and sheets and the prospect of having to make forced polite conversation from the well-meaning (but often incessant) owners . So when Visit Flanders who were kindly hosting me on a trip to Belgium told me they had booked me into a B&B I was nervous. Thankfully the Logid' enri, the best Bed and Breakfast in Ghent, is nothing like I'd imagined and a real Ghent hidden gem.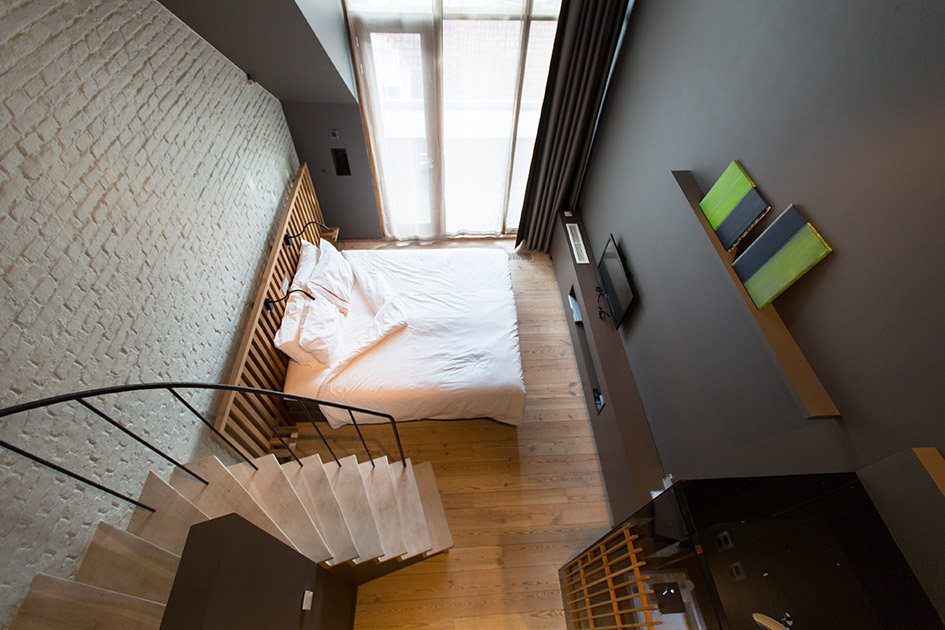 You could easily walk past the best Bed and Breakfast in Ghent without even realising it. The entrance to the Logid'enri is unassuming, a tiny sign on the front of the white door of an old Ghent mansion. Another reason you'd be forgiven for not spotting this Ghent hidden gem is that the Logid'enri is in Ghent's less than glamorous Red Light District. Yes there are prostitutes in some of the windows as you walk along the street but don't let that put you off as you'd be missing out. The area reminded me a bit of Soho in London, with a mix of seedy bars and clubs, next to designer furniture and clothes shops, restaurants and cafes. We never felt unsafe walking back at night, or during the daytime. Our host also told us that the local council is looking into prostitution (which is illegal) in the area and there are plans to try and clamp down and stamp it out.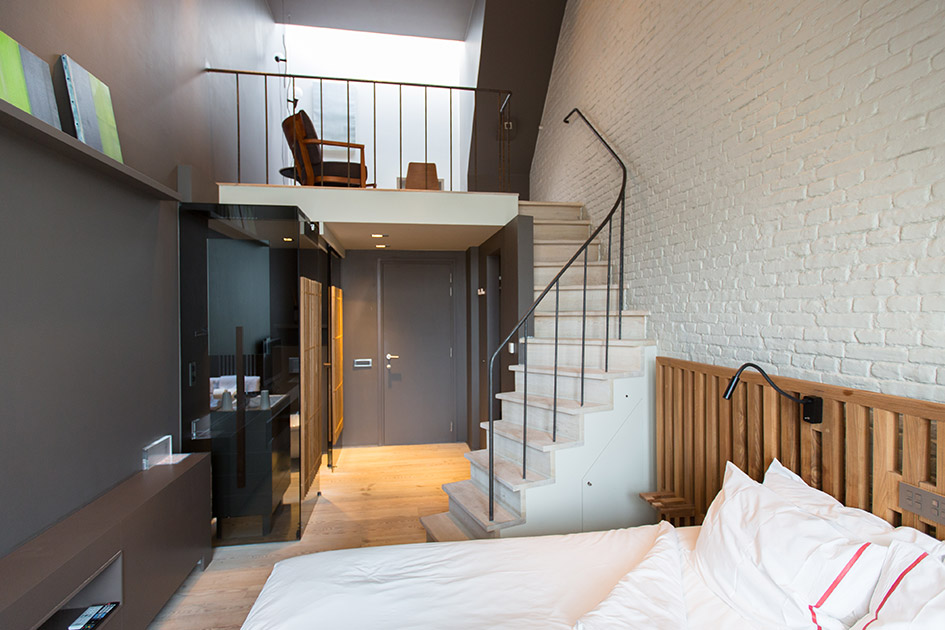 Besides, once you step through the front door you're worlds away from the gritty streets. I was surprised by just how chic and modern the interior was. This may have had something to do with the fact that its owners Didi and Natalie are an architect and an artist respectively. The pair have been running the best Bed and Breakfast in Ghent for seven years. Chcck in at the best Bed and breakfast in Ghent isn't until 4pm (until 7pm) but they do allow a window for you to drop off your bags at 11am so you don't have to carry them round all day. We were met by Didi. He very helpfully gave us the lowdown on the area, with advice on where to go, what to see and his personal restaurant recommendations to avoid any tourist traps, without being intrusive.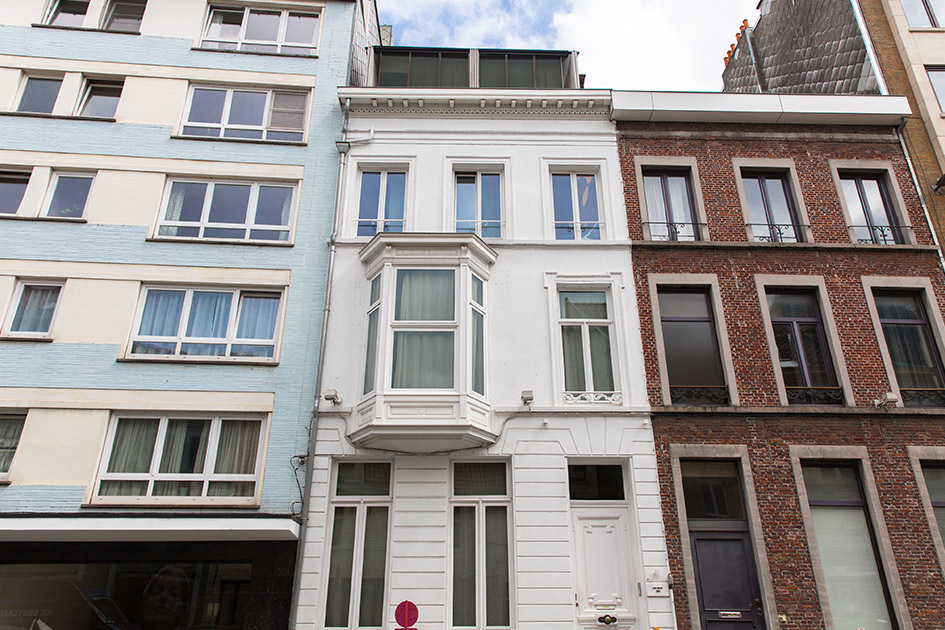 Although it has just five rooms at no point during our stay did it feel claustrophobic. In fact it felt more like we were staying in a little boutique hotel. We were in the mezzanine suite, it was well worth the climb up five flights of stairs (there's no lift) to get to our luxurious room. Spread out across two floors, we had an upstairs lounge area with its own desk, ipod dock and armchairs, that meant Sharps and I had some breathing space. Our room was also decked out with an alcove containing a Nespresso coffee maker (coffee and tea is replenished daily) along with a little welcome bowl of Belgian chocolate and a fridge and mini-bar.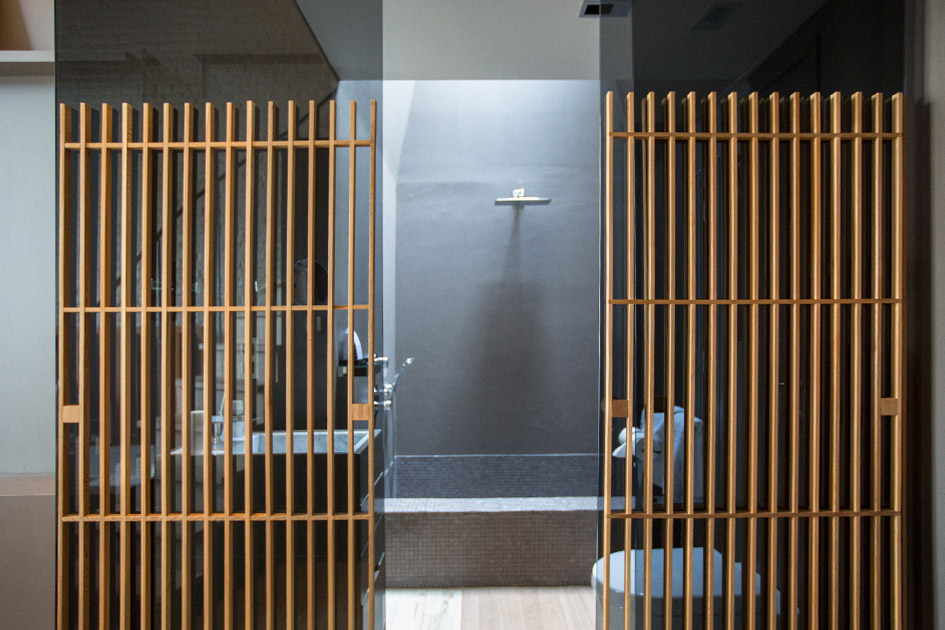 Apart from the ridiculously comfy and large double bed, which made it a struggle to get up for the breakfast spread in the morning, I also loved the bathroom which had a huge sunken tiled bath and a powerful rain-shower. This particular room is definitely one for couples though as the design of the bathroom means you can see right in (and hear everything) so doesn't leave much to the imagination.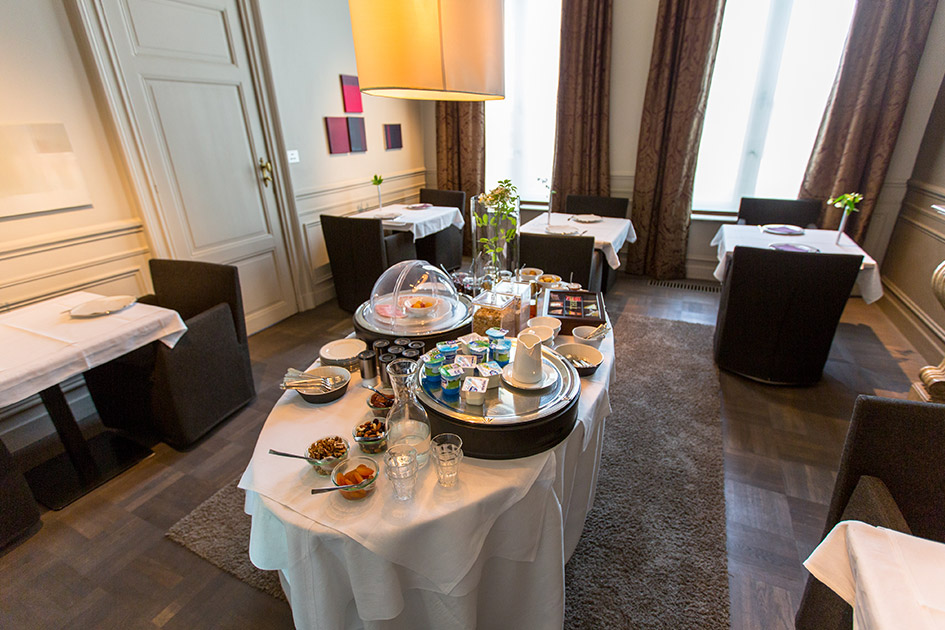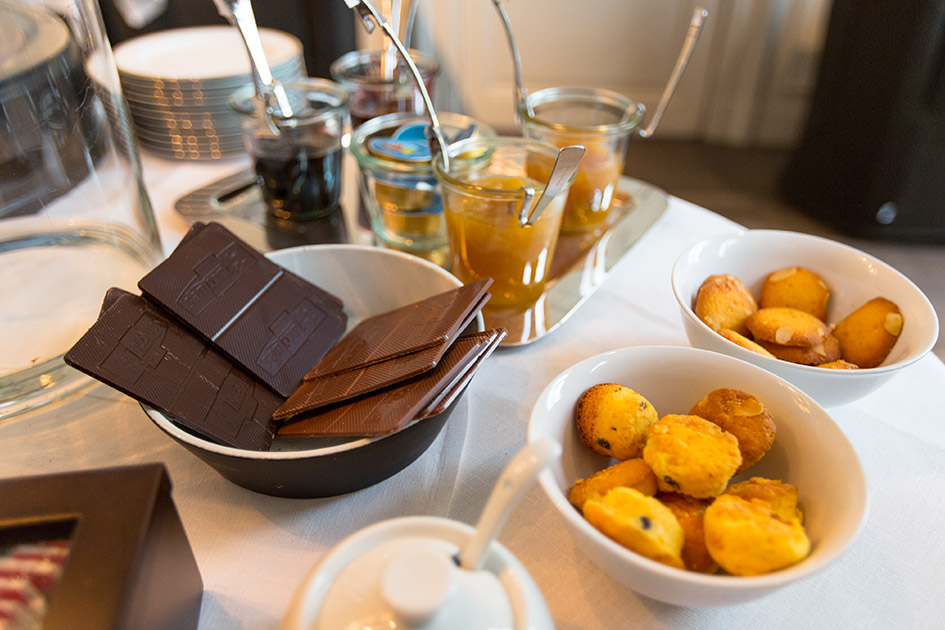 Then of course there's the breakfast. A lavish affair by Belgian standards there's a generous choice of fresh and dried fruit, cereal, yoghurt, a bread basket with various types of bread and pastries, mini cakes, cheese, ham, soft boiled eggs. You can even help yourself to Belgian chocolate. Often when writing this blog I'm (happily) proven wrong. After two nights at the Logid'enri, the best Bed and Breakfast in Ghent, I'd be the first to admit my doubts about a stay at this Ghent hidden gem were totally unfounded and we were reluctant to leave. While I now won't automatically rule out a stay at a B&B whether it's changed my mind about them on the whole remains to be seen…
For more info on Ghent check out visitghent.be
You might also like