Montenegro isn't exactly known as being a culinary destination, which is what makes Montenegro's best restaurant, Catovica Mlini, even more of a hidden gem. I'd read there was a fish restaurant located in an old mill that was supposed to be Montengro's best restaurant. It sounded awesome, and not just the food – it even had it's own duck pond.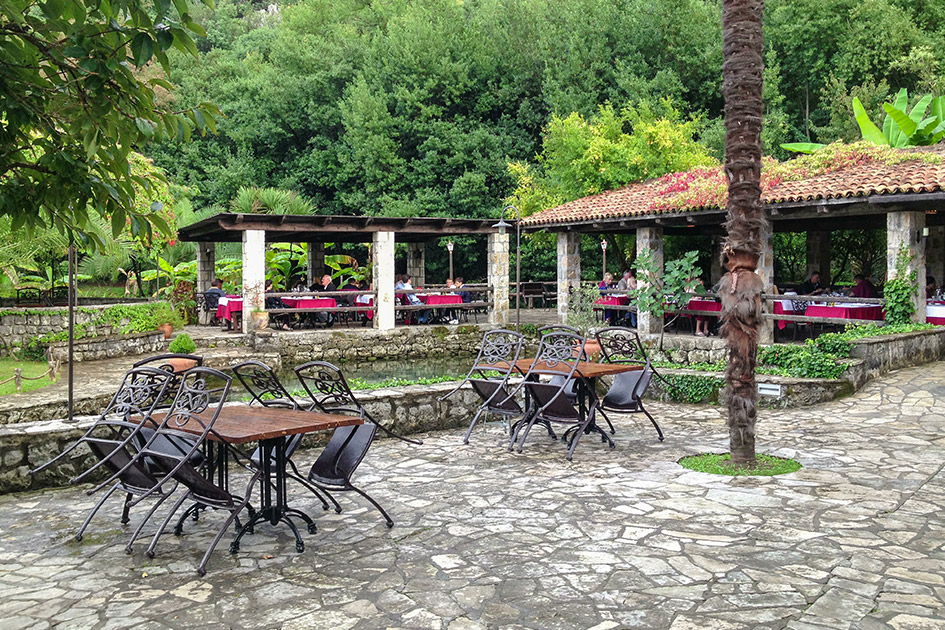 As neither of us drive I couldn't believe my luck when I discovered Catovica Mlini was accessible by bus from where we were staying in Kotor Bay and even luckier when they very kindly invited us as their guests to go for lunch. Monetengro's best restaurant is about a 40-minute bus ride from Kotor (catch the bus that takes the coastal route to Herceg Novi). Or if you're feeling flush taxis are in abundance in Kotor Bay. Our first challenge, was getting off at the right stop. Catovica Mlini is located in the little village of Morinj and we (I) was paranoid the driver would forget to tell us. The bus was quite full so I managed to ask someone to tell us when we got there just in case as buses don't hang around.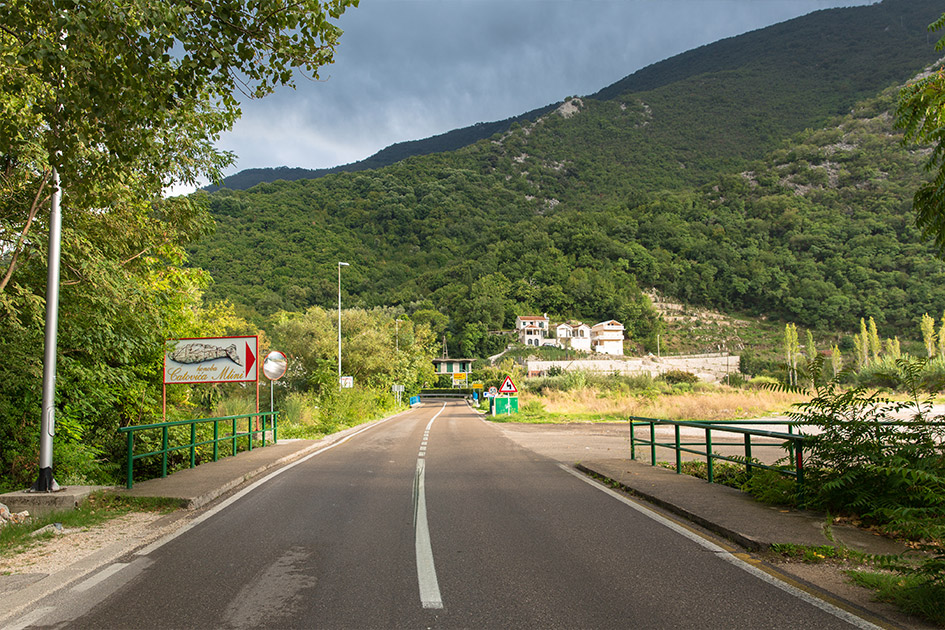 Finding the restaurant itself was pretty easy, the huge road signs, and arrows painted on the road made it virtually impossible to miss. But we weren't quite prepared for what we saw when we turned the final corner, as tucked away off the main road was a real hidden gem.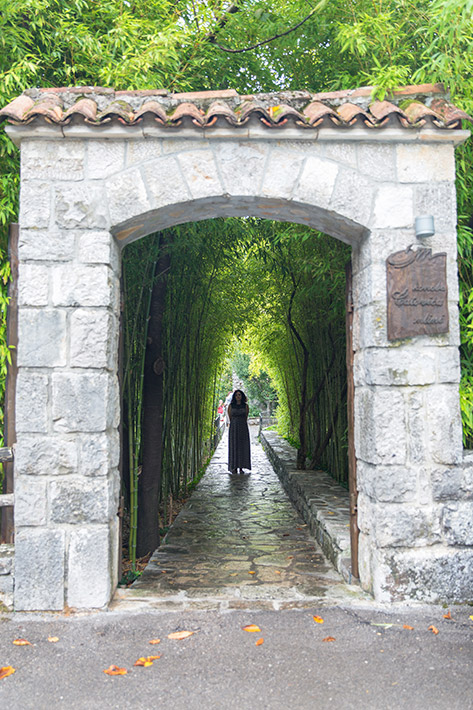 Catovina Mlini is renowned for its fish. Our waiter at Montenegro's best restaurant couldn't have been more accommodating, patiently trying to understand  that I can't eat shellfish. He told us he had worked at the restaurant for 14 years and was incredibly knowledgeable about the mill's history and all of the dishes.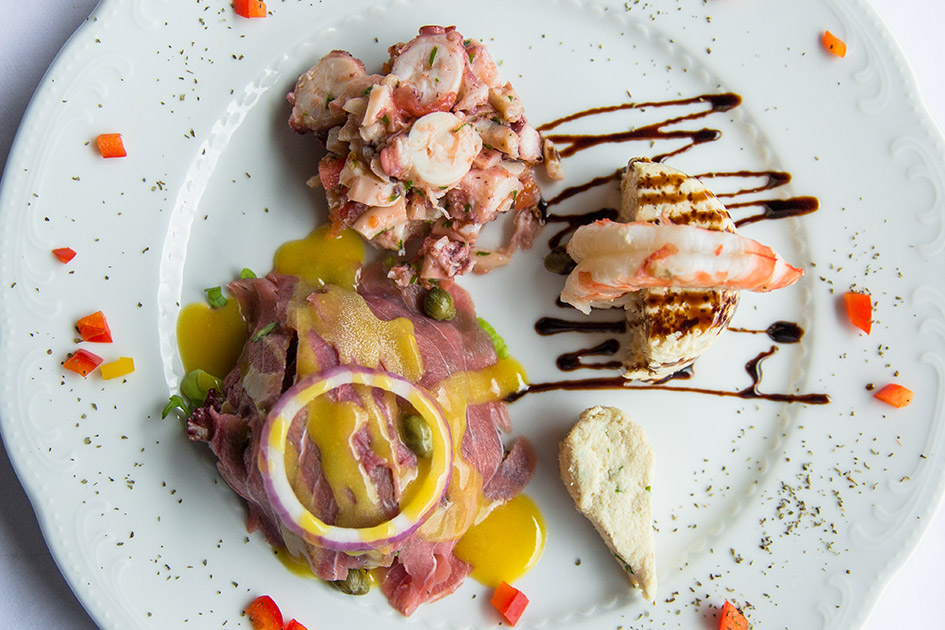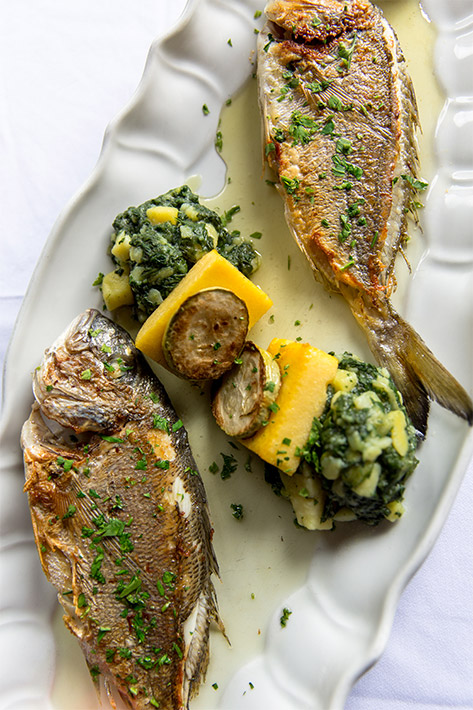 My starter of tuna carpaccio, wafer-thin slithers of tuna that looked almost like prosciutto topped a peppery rocket leaf salad with juicy capers. Sharps was also treated to a selection of octopus salad, fish pate, fish mousse.
We shared a main course of fresh fish, grilled and the succulent white meat. By now we were fit to burst but of course we somehow managed to find room for dessert. Sharps decided on the apple strudel while I went for the chocolate souffle. Catovina Mlini also has a huge selection of wines to choose from, and we dared to try two different types of grappa, normal grappa and one with herbs in it.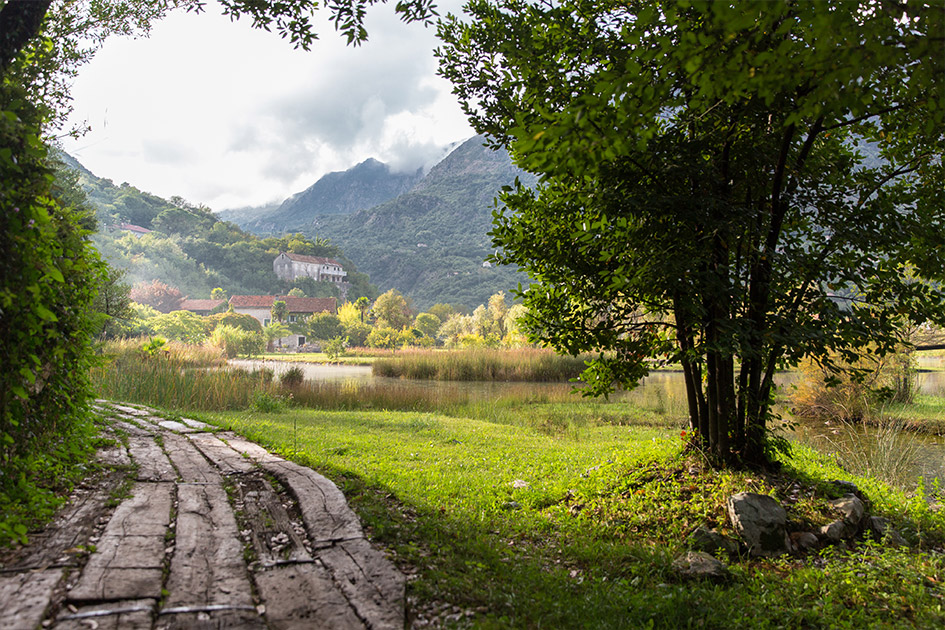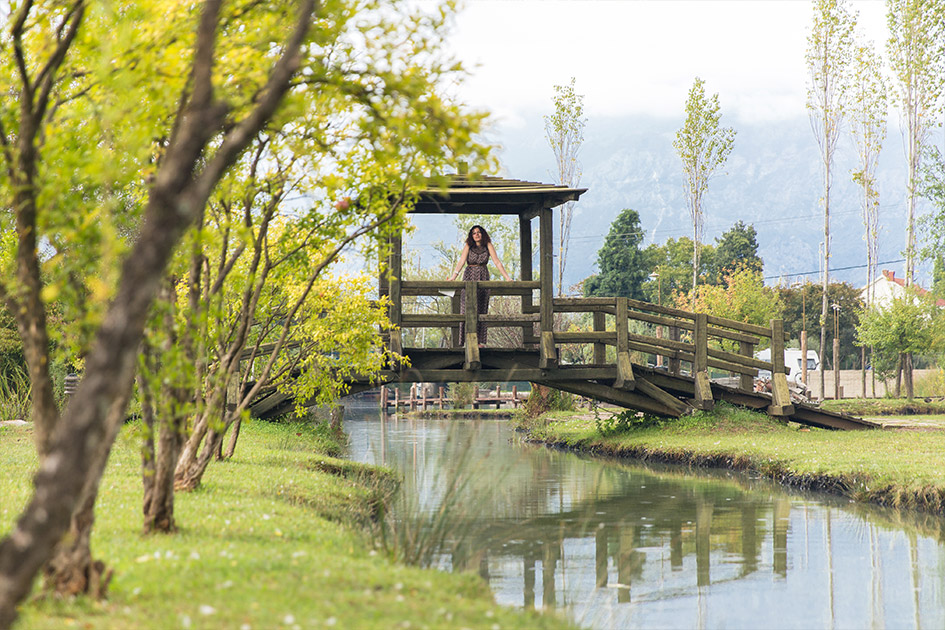 What makes the Old Mill Montenegro's best restaurant, apart from the quality of the food and the impeccable service, is its setting. There are indeed ducks, you can see them swimming in the brook. There are also peacocks, boats, and various walks you can take along the paths to try and burn off some of the food you're bound to have overindulged in. It was raining the day we were there but it didn't make any difference as we were happy to sit back and relax undercover in the tranquil grounds, taking leisurely lunch to the extreme with a stay of about 3½hrs.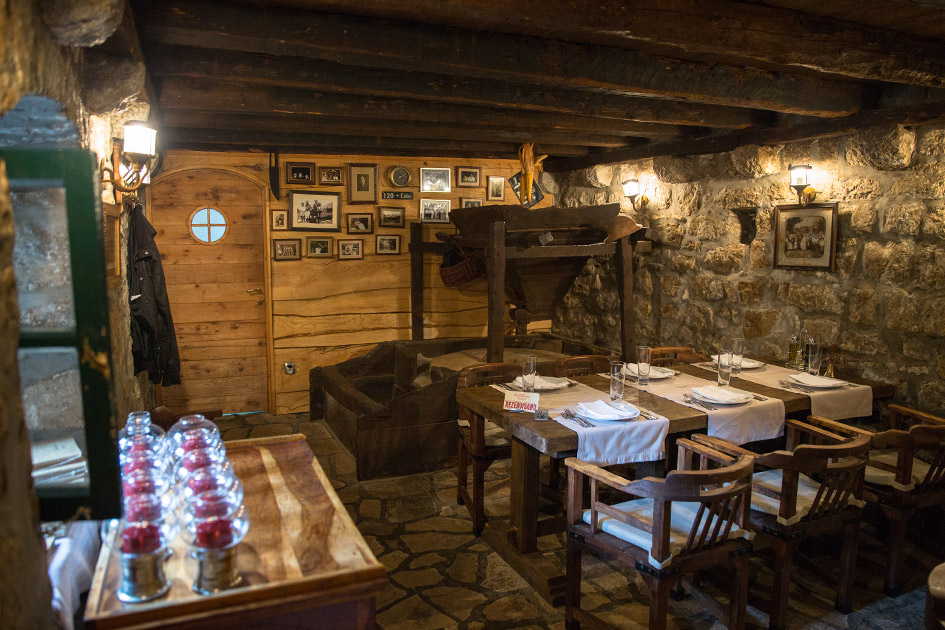 Considering all of the above I was expecting Catovina Mlini to be pretty expensive. Inside you can see photos of celebrities who have eaten here (Ralph Fiennes, Gerard Butler and Novak Djokovic to namedrop just a few), plus there's a helicopter pad in the grounds. But I was (pleasantly) shocked to see that the prices were relatively similar to the higher end restaurants in Kotor Bay, like the Restaurant Galion. We both agreed we would by far prefer to be eating at this hidden gem and what is easily Montenegro's best restaurant.
Disclaimer: We were guests of the Catovica Mlini
You might also like