As a surprise for Sharps' birthday I decided to arrange a trip to Kauai in Hawaii, staying at the Grand Hyatt, Kauai's best hotel, with the very kind help of the lovely people at Travelbag and Discover America. After reading up about the different Hawaiian islands I discovered that Kauai was a bit of a Hawaii hidden gem, making the obvious choice for a visit. The only snag was the weather — Kauai can be pretty rainy in the winter. While the north of the island seemed a bit more remote it also  gets the worst of the downpours, so given the time of year the south of Kauai was much more appealing.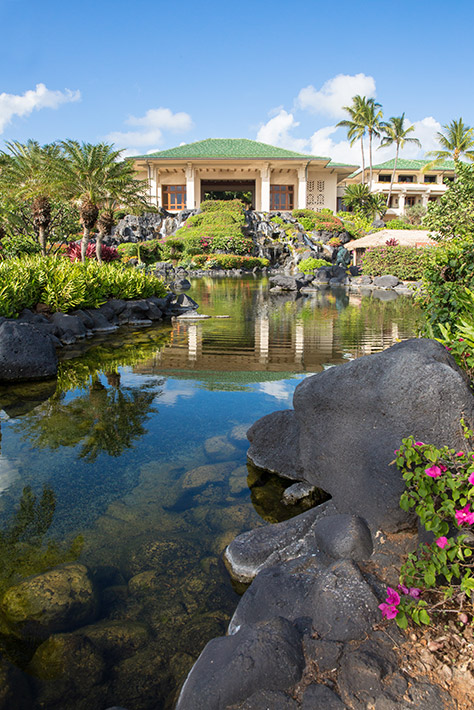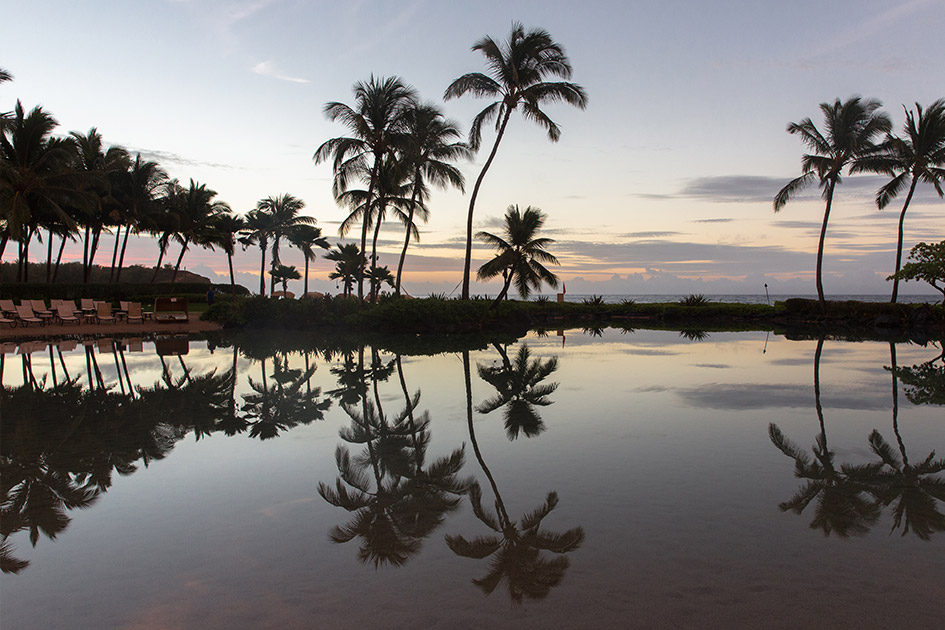 As neither of us drive my other dilemma was which area of south Kauai to base ourselves in. There appeared to be lots of hotels in Lihue, the area close to the airport, but I really didn't fancy the idea of being on that part of the island as it felt a bit touristy. Poipu, in the south of Kauai, on the other hand sounded ideal. And where better to stay than the Grand Hyatt, Kauai's best hotel, who very kindly agreed to host our visit.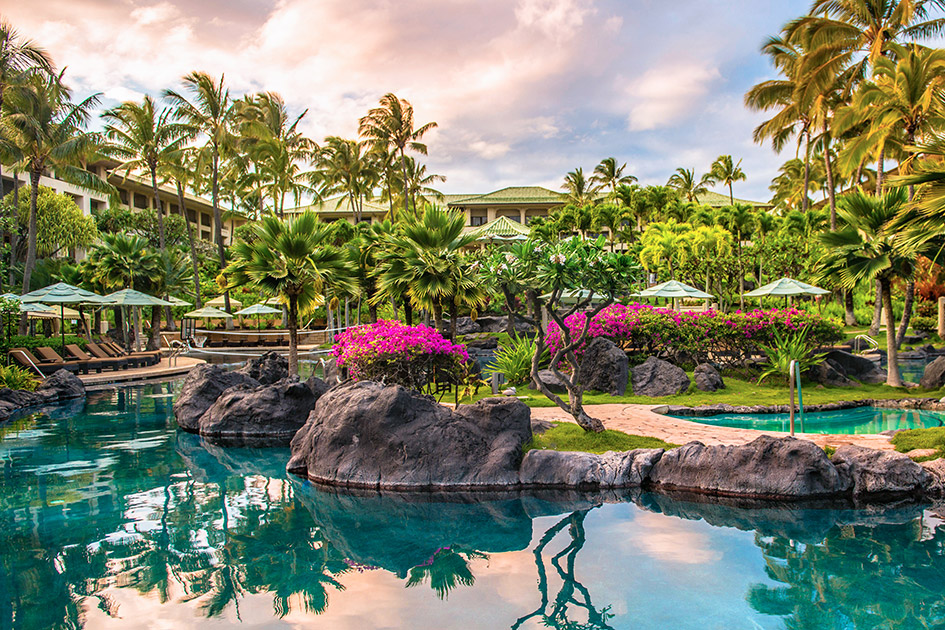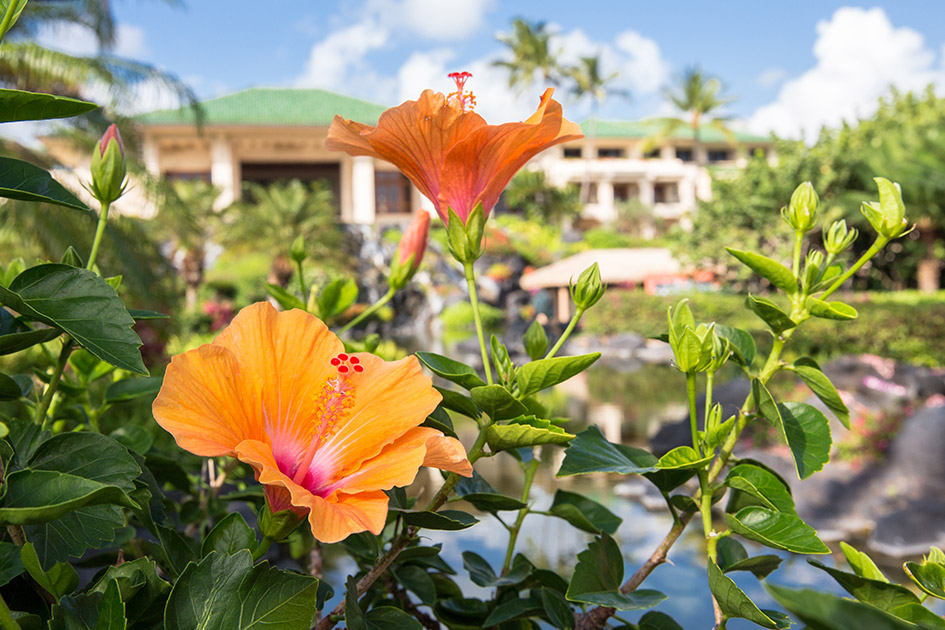 From the moment I walked into the Grand Hyatt Kauai I was in awe. Firstly by the size of the place, I couldn't get over just how big the hotel was, though resort  is a more accurate way to describe it as it's massive. There are 602 rooms spread across 52 acres of landscaped gardens, pools, pools with swans, lagoons filled with koi, the Anara Spa (the biggest space on Kauai), about five different restaurants, a saltwater (yes, saltwater) lagoon, its own lazy river, a championship golf course next door, beachfront cabanas – I literally didn't know where to look, or start.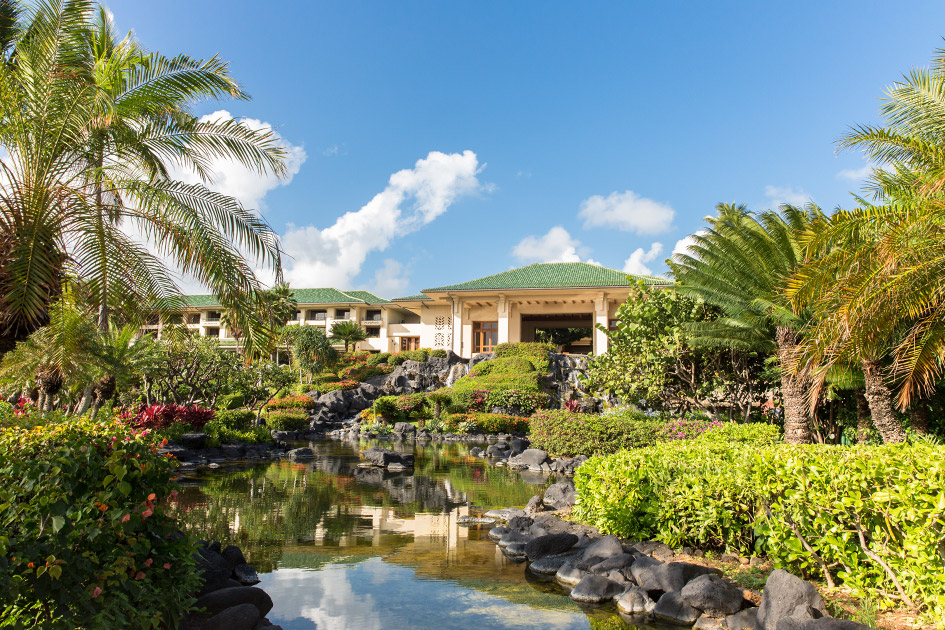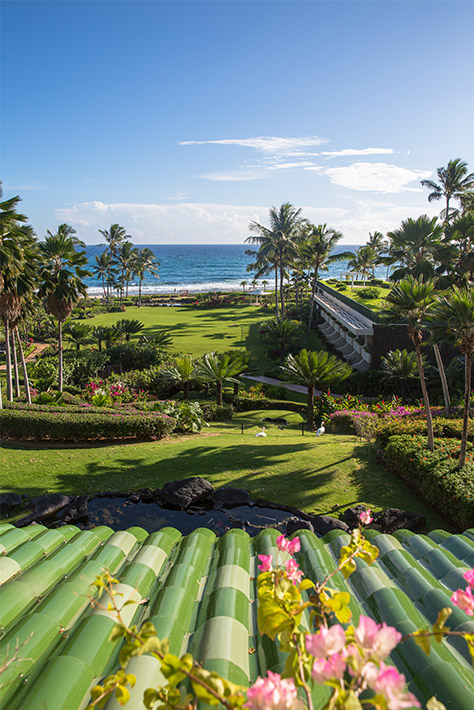 I'm sure you could easily spend a week in Kauai without leaving the hotel and still not experience everything it has to offer – you can rent kayaks, take classes, learn to hula go to a traditional lua – sadly none of which I had time to try out. And somehow, perhaps due to its layout, the hotel never felt overcrowded during our stay. Staff were friendly and helpful and although the hotel is big it retains its warmth as I discovered when I kept bumping into the same cleaning staff when I was walking down the labyrinth of corridors to try and find some ice.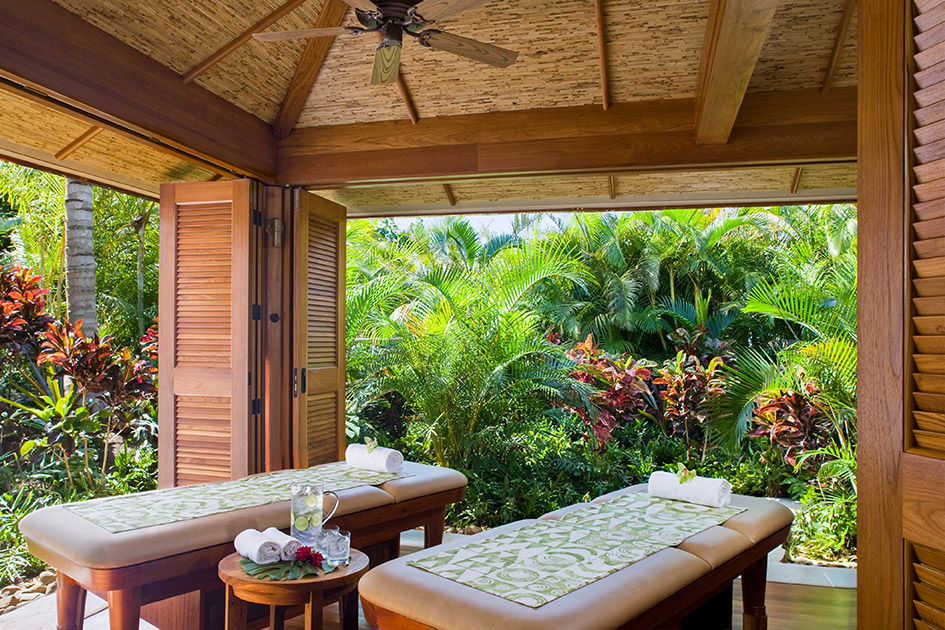 Being just the teensiest bit obsessed with waterslides I was also ridiculously excited to learn the Grand Hyatt has one of its very own, another reason that makes it Kauai's best hotel for me. After my initial disappointment on seeing it (it was a bit on the small side) I decided I had to give it a go regardless of Sharps making fun of me (and it). But I had the last laugh as like the tardis it was bigger, and faster than it looked, resulting in me reluctantly having to leave the pool to go for dinner.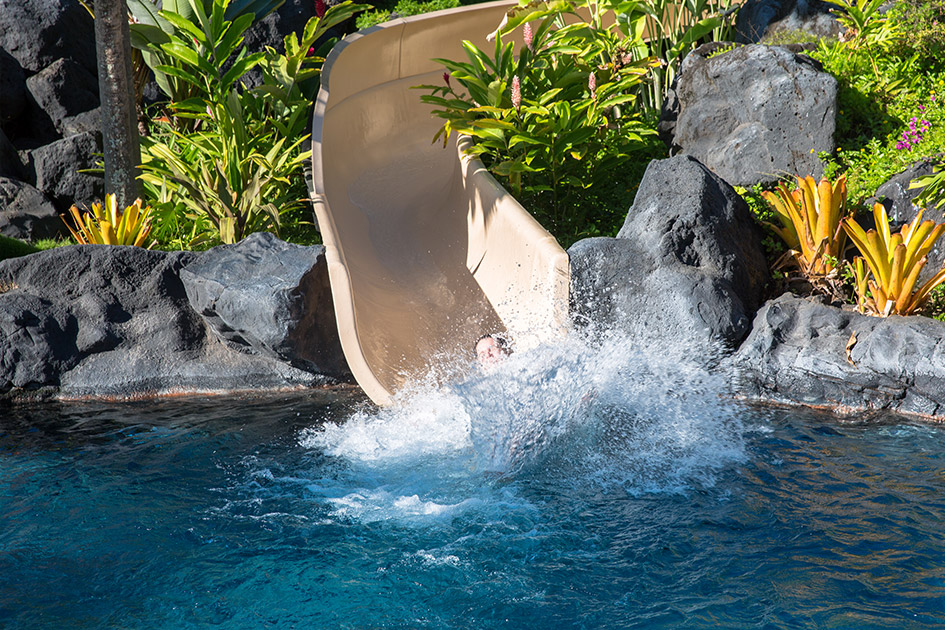 What I loved about it, and what makes the Grand Hyatt Kauai's best hotel for me, is the location. The hotel, though resort would be a better way to describe it as it's massive, is practically on the beach. We could see it from our partial ocean view room, and it was incredibly romantic to sit on our veranda drinking coffee and watching the sunrise. The beach was about a five-minute walk from our room to Shipwreck Beach, just past the hotel's saltwater lagoon (yes, saltwater lagoon).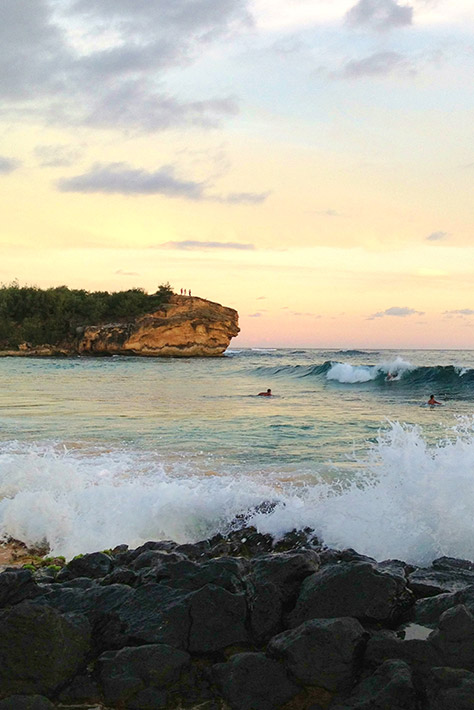 It felt as if this sandy beach was our own private beach as compared to some of the beaches we visited in Hawaii there was hardly anybody on it. It may also explain why Justin Bieber was  recently spotted jumping off the very bluff we walked along just in front of the Grand Hyatt as Kauai is a firm favourite with A-list celebs that include Will Smith, Ben Stiller, Bette Midler and Pierce Brosnan.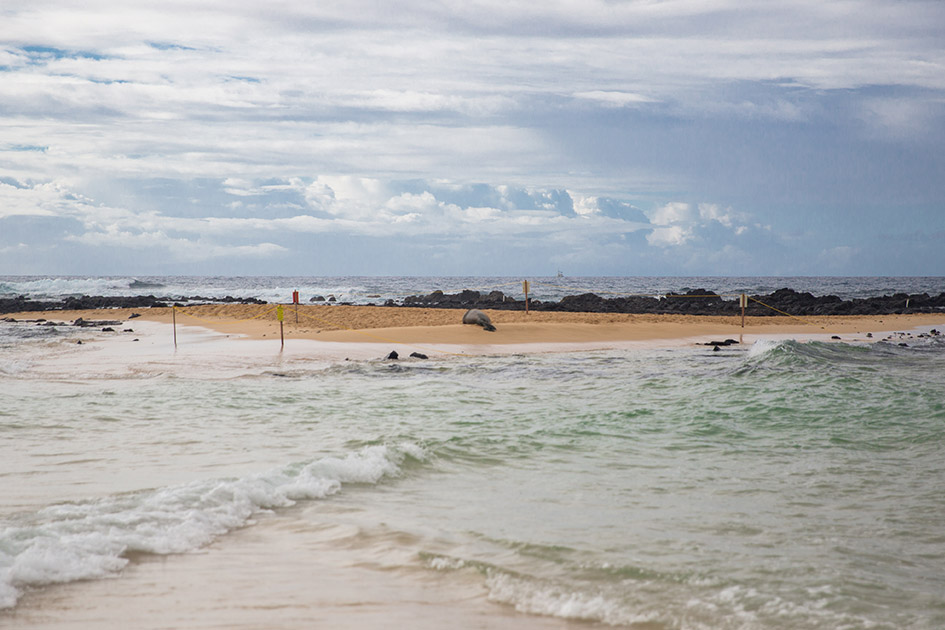 From Shipwreck Beach you can also take a gentle stroll along the Mahaulepu Heritage Trail. The hotel concierge told us it takes about an hour each way but it took us about two hours to get half way as the dramatic coastline provided Sharps with a wealth of photo opportunities.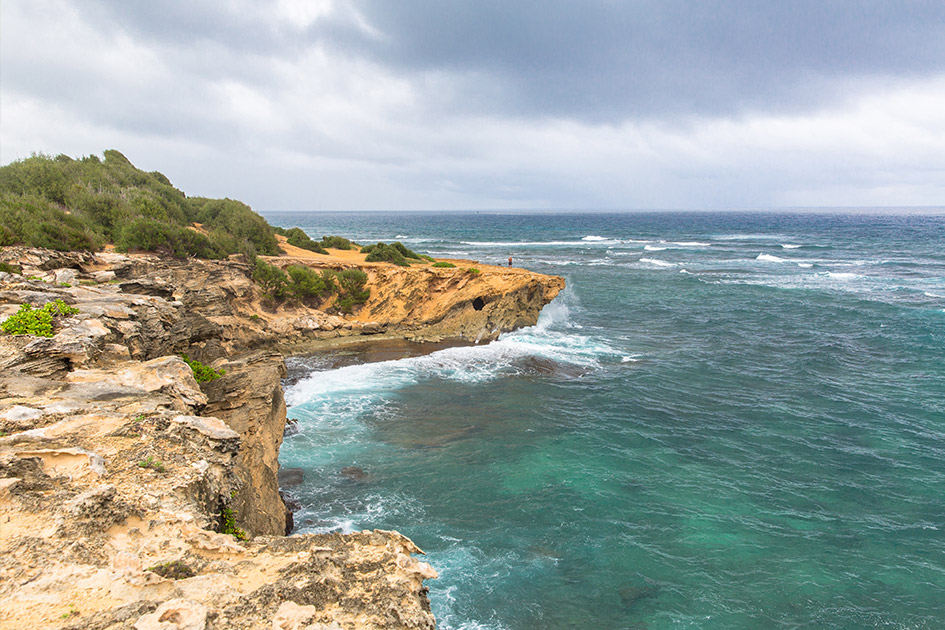 Also within walking distance (about a 20-miute walk) is Poipu Beach which is popular for snorkelling as it's teeming with marine life. I was lucky enough to see both sea turtles and a rare Hawaiian monk seal. I had a chat with some of the volunteers on the beach who told me the best tome of day to see them is around 9am. They also explained that the seals are a protected species and cordoned off to ensure people don't get too close to them.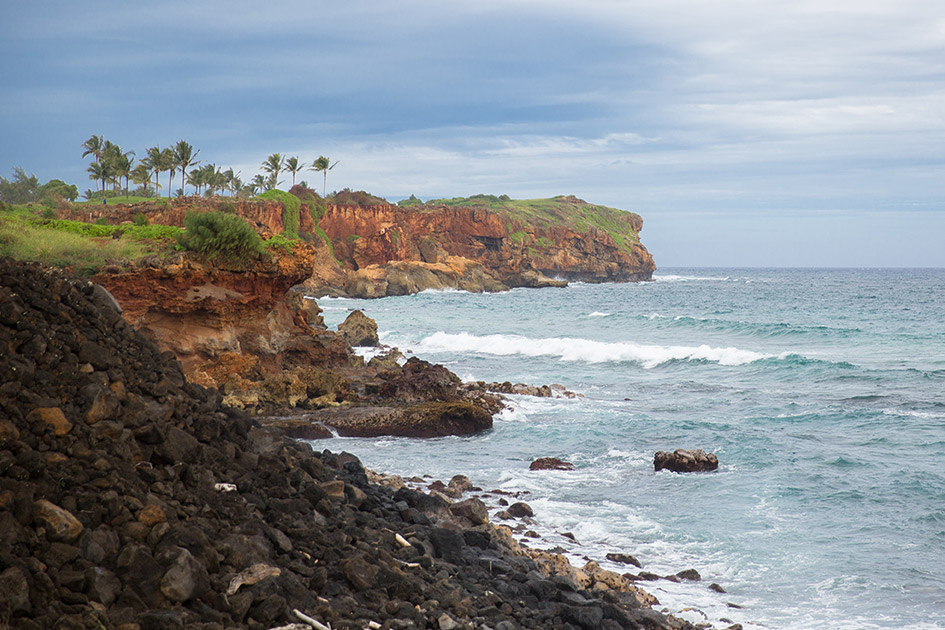 If you fancy checking out the shops, aside from the ones on the hotel, The Poipu Village shopping centre is the closest also walkable from the hotel (about 40 minutes). Or you could hop in a taxi which will cost you no more than $10. You'll also find a couple of reasonably priced restaurants and fast food places here (my only gripe about the hotel is that breakfast isn't included in the price of the rooms but this seemed to be the case in all of the hotels I recently stayed at in the US) including Puka Dogs who even do a vegetarian version of their hot dog. Undoubtedly the hardest part about a stay at Kauai's best hotel, is having to leave. And as aloha means both goodbye and I love you in Hawaiian I couldn't think of a more apt way to say goodbye to Kauai's Grand Hyatt Resort and Spa.
You might also like