I've mentioned previously that considering its cool status Amsterdam has a surprising lack of good cocktail bars. So when I heard about The Butcher Amsterdam, a hidden gem of a speakeasy bar on Albert Cuyp in De Pjip, I had to investigate. To give them credit the team behind The Butcher Amsterdam (Yossi Eliyahoo the man behind Amsterdam restaurants Momo and Izakaya and Ricardo Sporkslede from the Fabulous Shakerboys) have done a pretty job (until now of course) of keeping it one of Amsterdam's best-kept secrets. When I mentioned to my friend Rebecca I was going for a night out there she told me she couldn't understand why you had to book a table to go for dinner at a burger place. She'd totally missed out on the bar.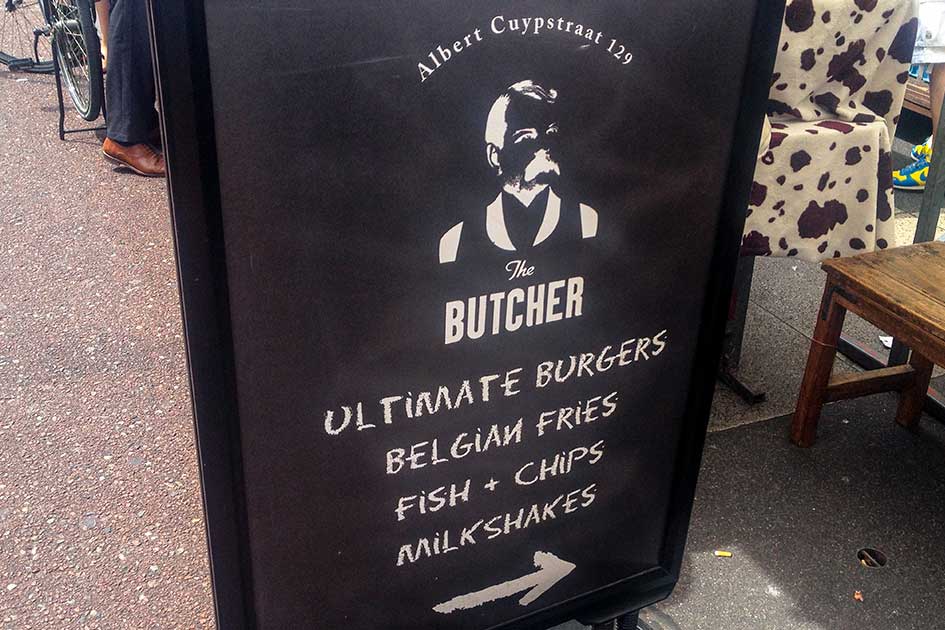 And that's the secret. By day (and well into the early hours) The Butcher Amsterdam is, and just looks like, a fast-food joint. But, know the password, and you'll find yourself in a whole other exclusive world. I was lucky enough to be invited to check out The Butcher Amsterdam for drinks and dinner in the secret kitchen. I was intrigued. Surely the kitchen wasn't a secret as anyone could stop in for a burger? I assumed the reservation was to guarantee you get a seat at The Butcher Amsterdam as it get pretty busy. It's also possible to order take-away burgers, after which you'd be whisked through to a bar in the back.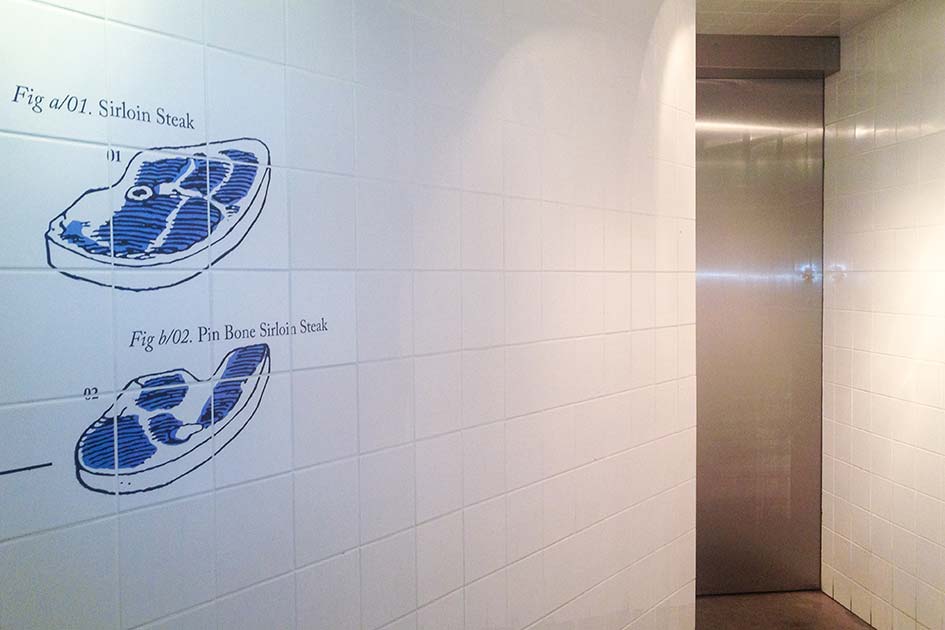 I was wrong. Anxiously approaching one of the guys at the cash register of The Butcher Amsterdam I told him I had a reservation booked. I hoped he'd know what the hell I was talking about and show us to our table. Before I could blurt anything out he whisked us off to a silver door and pressed the buzzer. We were asked for the password for The Butcher Amsterdam, and our names. Then the door slid open to reveal a hostess. Ushering us inside a swanky looking bar she led to the dining area. We were seated at one of five dark wooden tables, flanked by black velvet couches and high brown Chesterfield. All of which were in-keeping with the intimate atmosphere at The Butcher Amsterdam as it was quite dark. It felt grown-up and sophisticated. As it turns out in this part of  the Butcher bar also has its own special dinner menu too. The only thing I would say is you might get a bit stuck if you're vegetarian. There were no veggie options aside from the sides, but I'm sure if you were to ask they would rustle up an aubergine burger from the burger menu.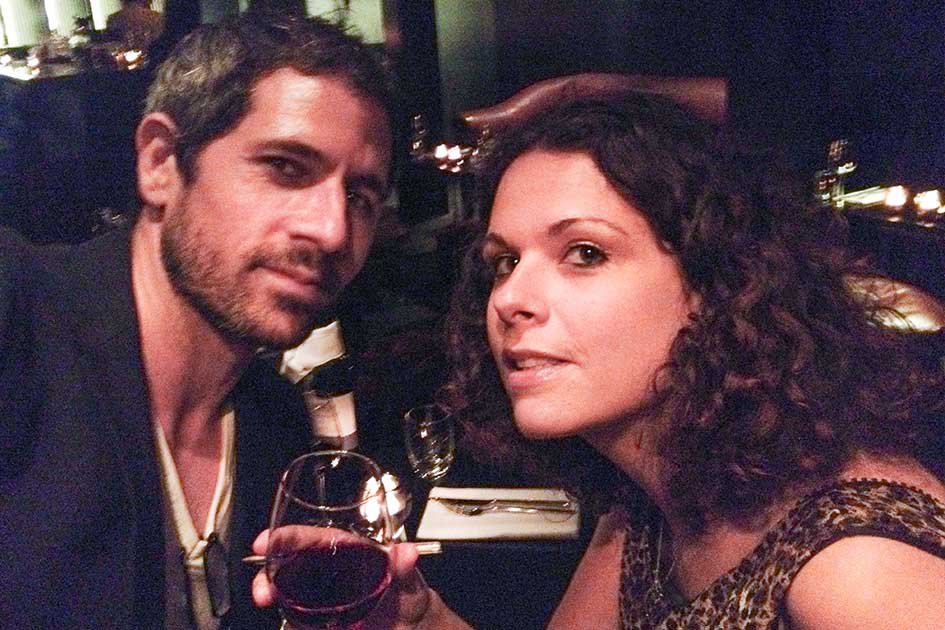 I loved the execution of the dishes and the attention to the little details. I don't want to give too much away as it's supposed to be a secret (which is why I also can't show any pictures of inside) but my main course arrived on The Butcher Amsterdam newspaper, written in English, and containing lots of fun factoids.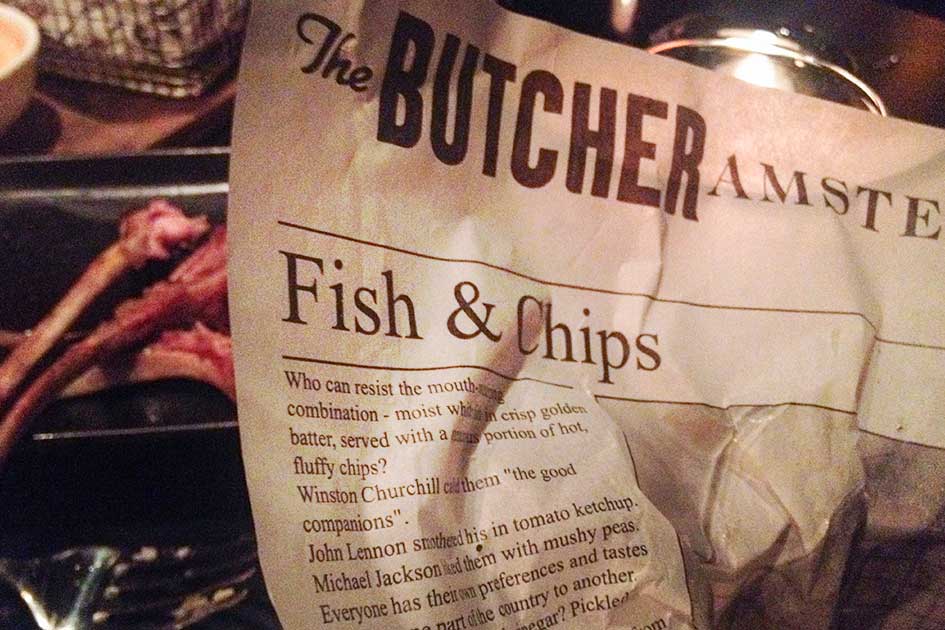 Staff at The Butcher Amsterdam were incredibly helpful and attentive. They even brought me out a surprise dessert with a massive sparkler as it was my birthday (I was too slow off the mark to get a photo). They explained that The Butcher, Amsterdam's secret bar, is kind of a members' only bar. You can also email to ask for a reservation as is the case with Door 74. This is because they prefer to keep the atmosphere relaxed, everyone knows everyone at The Butcher Amsterdam. With a capacity of just over 100 people, and their policy of keeping entry reserved to those who have been referred by members – they can each bring a couple of guests. It may well explain why The Butcher Amsterdam wants to keep its hidden gem of a cocktail bar a secret. The formula certainly works. And you won't find the music blaring out here (it started off with R&B and got progressively more lively as the night went on) as they like to keep it a level where people can talk without having to shout to be heard.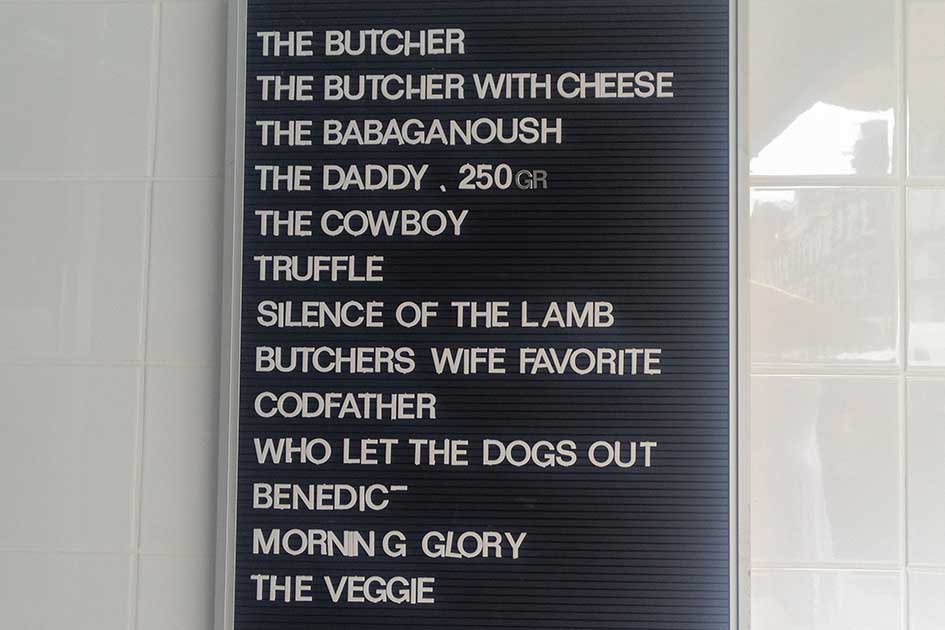 I can see why The Butcher Amsterdam is cited as one of Amsterdam's best cocktail bars too. Head bartender Christian is incredibly knowledgeable and passionate about his trade. I even learned where the phrase Dutch courage originates from. Dutch soldiers in the trenches drank Jenever, an English-style gin that our waitress described as an old man's drink. One sip and we knew why. I don't want to reveal too much about the cocktails but Sharps' drink involved sour cherries and was a clear winner. Cocktails aren't cheap (around €16) but they also sell beer and spirits too. And judging by the door policy if you can't afford it you're not the sort of clientele they're looking for, which is fair enough. Open till 3am this Amsterdam hidden gem is undoubtedly the place to be seen. If you're not lucky enough to be able to get a reservation don't be too disheartened, you can always butcher one of their mean burgers out the front.
You might also like