It goes without saying that Cambridge is a popular UK destination for tourists, and understandably so. With its spires and colleges, and of course England's future king is its namesake – William is Duke of Cambridge, the city is steeped in history. So it might come as surprise to learn that Cambridge also has a distinct lack of hotels, especially boutique ones.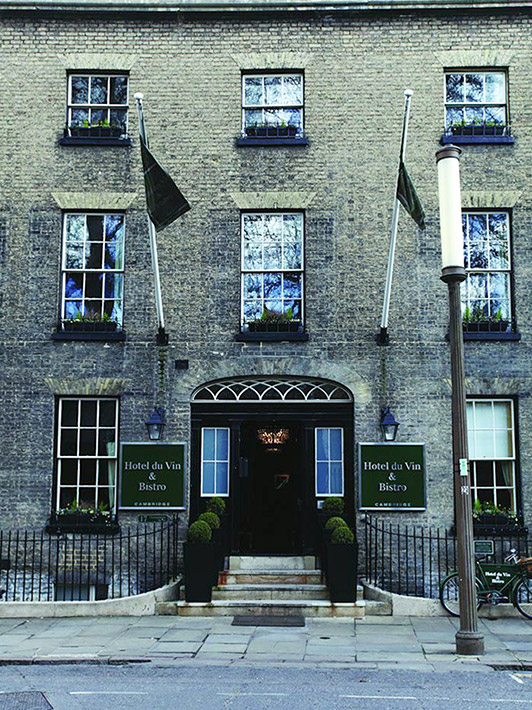 This is just one of the things that makes the Hotel Du Vin in Cambridge a real hidden gem for me. It may be part of the Hotel Du Vin chain but this hotel, converted old Georgian terraces that used to belong to the university, is one of my favourites. Located slap bang in the centre of Cambridge on Trumpington Street, the Fitzwilliam Museum is literally across the road from it and all of Cambridge's main tourist attractions are no more than a 10-minute walk away, it's bursting with character.
It was the perfect base for us to explore – we went punting courtesy of Scudamore's Punting Company. Kitted out with blankets and hot water bottles were treated to a riverside view of Cambridge's famous colleges, including Trinity College which boasts 32 Nobel Prize winners as alumni.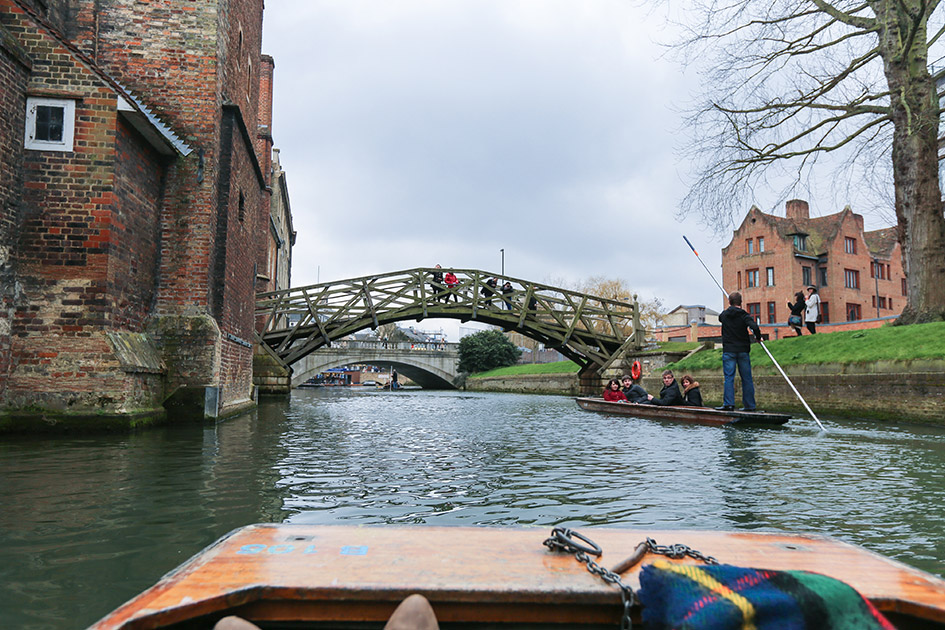 On our river jaunt we also passed through the bridge of sighs (named after the one in Venice) and the mathematical bridge which legend has it Isaac Newton put together without any bolts – bolts were added when students took it apart and couldn't put it back together again.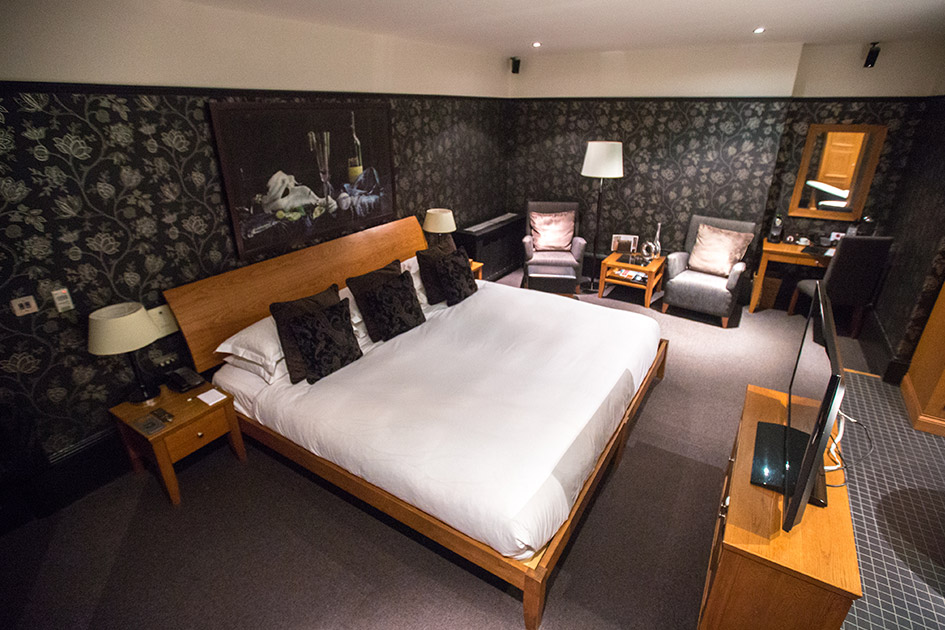 I was lucky enough to be hosted by the hotel and stayed in the Wolfbass suite which housed quite possibly the biggest bed I've ever seen in my life. Apparently it was a large kingsize bed but I don't think that description does it justice as it could have comfortably slept four or five people – I slept starfish and still wasn't anywhere near Sharps when I woke up. I also got quite overexcited about the two, yes two, freestanding cast iron baths we had on the opposite side of our room.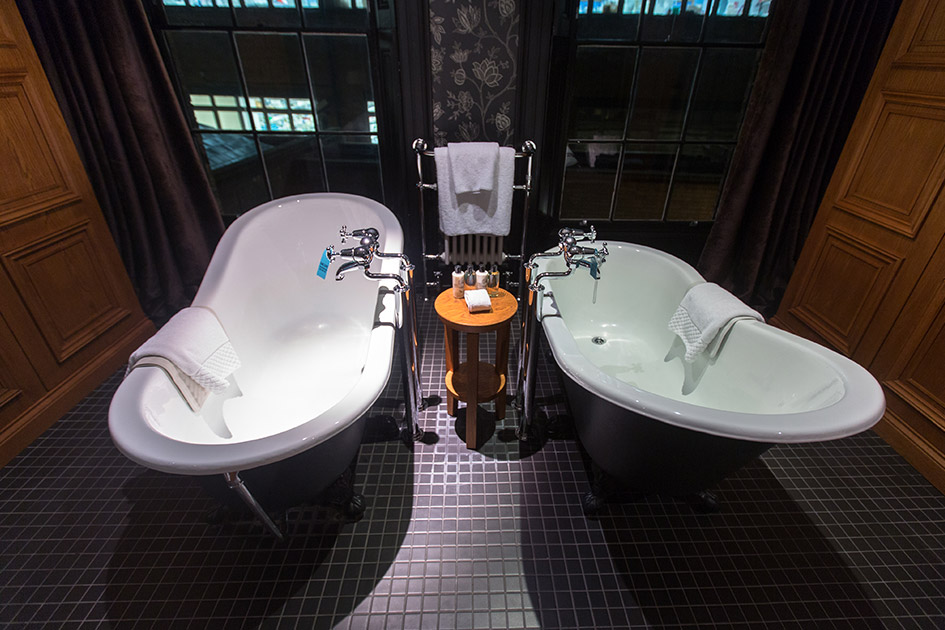 The room was also well equipped with all the latest gadgets including an Ipod docking station and an ethernet connection (a new word Sharps told me) so that you don't need to use wifi to access the internet as well as the usual DVD player and a ginormous flatscreen TV that separated our bed from our very own baths.
Another bonus about staying at the Hotel Du Vin is the food. Having eaten at the restaurant on a previous occasion I can vouch for the fact that the food is first class. This time round we sadly didn't have time for dinner but breakfast didn't disappoint. I absolutely loved the homemade granola/muesli which was chewy and flapjack like in texture and packed with nuts, seeds, apricot chunks and large walnut pieces. When I told our helpful waitress how much I loved it she offered to find out the recipe for me from the chef and email it to me.
If you don't fancy venturing out into the night the Hotel Du Vin Cambridge also has its own cosy cellar bar on site. Head down the stone steps and you'll find various snugs, all named after Cambridge's colleges. If you prefer, guests can also take their drinks upstairs to the sociable library area (I particularly like the wallpaper that gives the impression the room is full of books, although there are some in there) decked out with lots of grand dark wood and brown leather sofas. Either way it means we didn't have far to roll into (there was no way we could possibly have rolled out of it) what is possibly Cambridge's biggest bed.
Disclaimer: We were guests of Visit Cambridge and the Hotel Du Vin Cambridge
You might also like