Holland and tulips might be a cliché but it's well worth a visit to Keukenhof
Think of Holland and the first thing that comes to mind (apart from mice and windmills) is usually tulips, heralding in the springtime. Nowhere in Holland is this more evident than Keukenhof. The world's largest flower gardens and home to over 7 million flowers, Keukenhof is also one of the stop off points of Holland's annual Flower Parade. So I couldn't believe my luck when the people at Keukenhof and Visit Holland invited me to come along to check it out.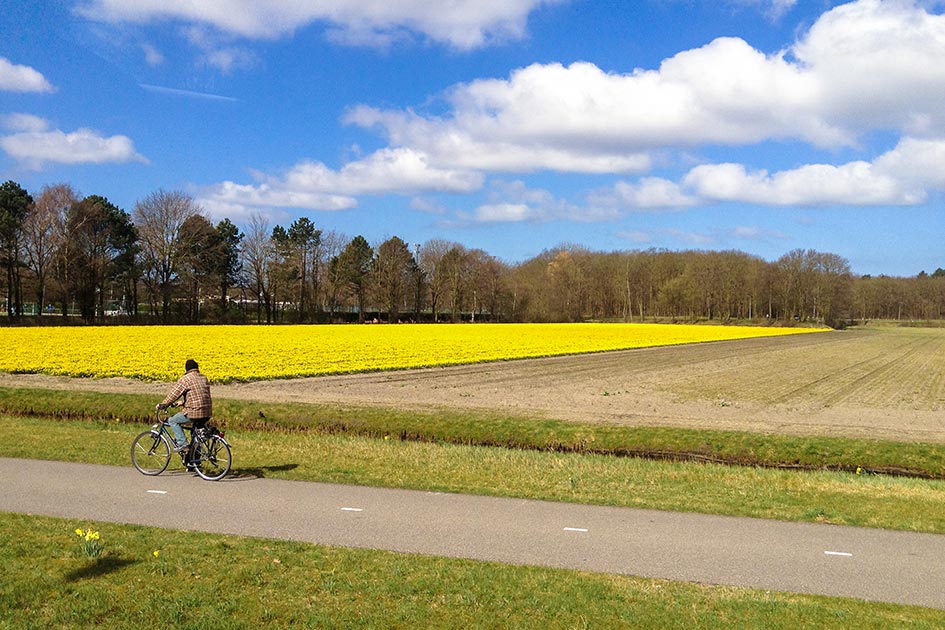 It takes about an hour to get to Keukenhof (€15 entry), which is near Lisse, from Amsterdam. The quickest way if you're going by public transport is to get the train from Amsterdam to Schiphol airport. Usually this takes about 20 minutes but sods law that there were engineering works the weekend we went so we had to get on a replacement bus service at the first stop Sloterdijk, which took us there. From Schiphol you can catch an express bus 858 for €8 return that takes you directly to the front door.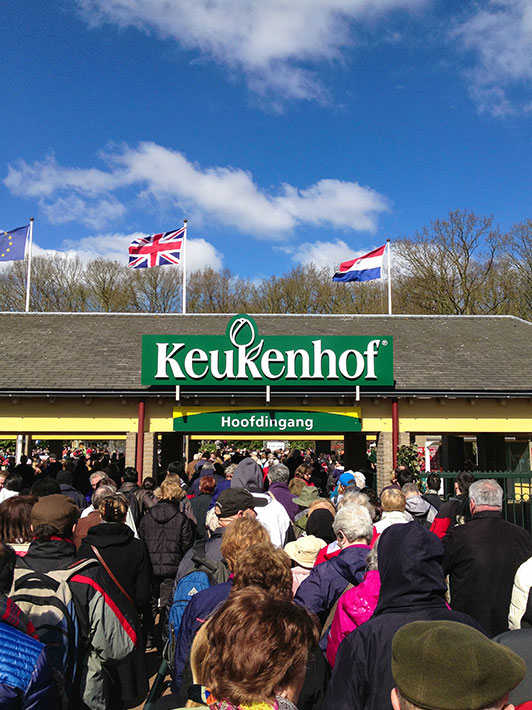 Keukenhof isn't exactly a hidden gem in that it was heaving with people. We couldn't believe just how busy it was, a bit like the Chelsea Flower Show, so don't go expecting a quiet day out. This may be due to the fact that Keukenhof is only open for 8 weeks every year, from 21 March until 20 May. These dates never move, regardless of whether the weather has affected the blooming of bulbs. But it may also have been partly down to the fact that our visit coincided with Holland's annual Flower Parade passing by on the 20th April.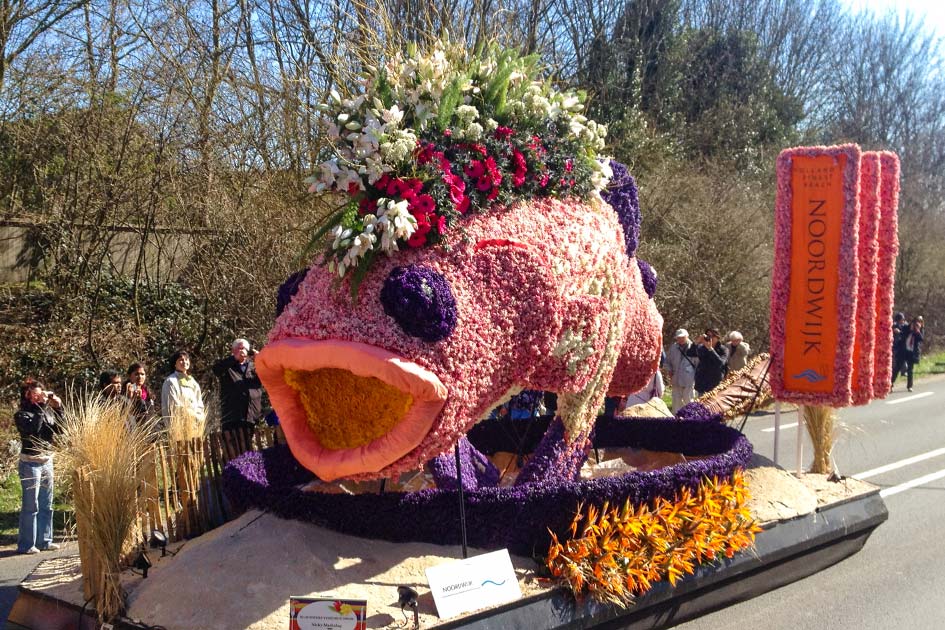 You may not be the only people at Keukenhof looking at the flower displays but as you can see from my pictures they are pretty impressive and well worth a visit. I never realised just how many varieties of tulips there are, not to mention hyacinths, daffodils and a whole host of other flowers. The theme for the year we visited, aptly for me and Sharps, was United Kingdom, Land of Great Gardens. As well as English style landscaping there are various exhibits, including a floral mosaic of Big Ben and Tower Bridge and an RHS exhibition showing how people can cultivate their own gardens.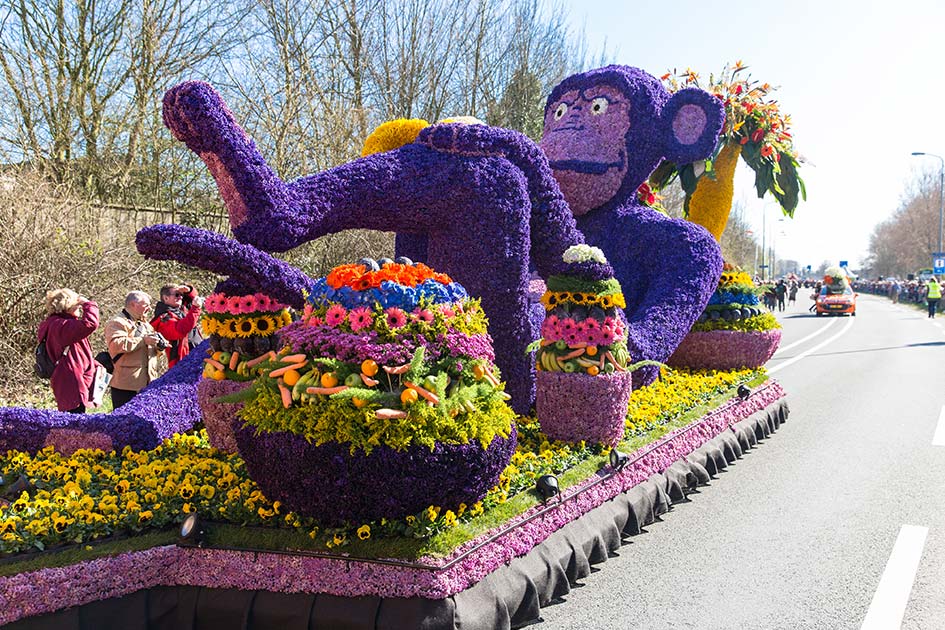 At around 3pm we headed out of the main entrance at Keukenhof and joined the throngs of people lining the main road for Holland's annual Flower Parade. The 20 main floats and 30 decorated cars (and tractors) travel the 40kms of the Flower Parade from Noordwijk to Haarlem, accompanied by a variety of lively brass and marching bands, to get the crowds into the party spirit.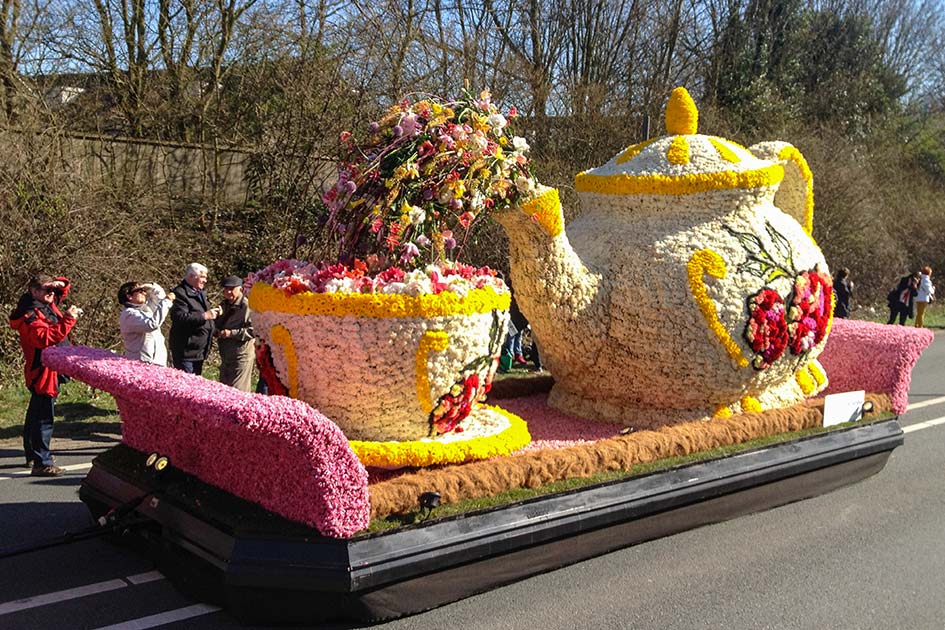 After the parade finished we stopped at Rent-A-Bike  (10 per person for the day), located just to the right of the Keukenhof's main entrance. Keukenhof is ideally situated for renting a bicycle and cycling out into the tulip fields, and it's this that really makes Keukenhof a real hidden gem for me.
The rental company recommends various cycling routes where you can go off and explore Holland's countryside. If you're feeling energetic one of the routes is 21 miles and you can even cycle as far out as to the beach to the seaside resort of Noordwijk, which on a sunny day sounds idyllic.
Sadly we only had about an hour left after watching the Flower Parade but it still gave us enough time to cycle out to some of the tulip fields, which despite the cold weather, still had the most gorgeous arrays of multi-coloured tulips in bloom. Cliché or not, when it's spring again I'll most definitely be visiting the tulips again at this hidden gem.
You might also like