It would be fair to describe Iceland as a peaceful nation. It doesn't have an army for starters. So it makes sense that Yoko Ono, a lifelong fan of the country, decided to build a memorial dedicated to John Lennon here, The Imagine Peace Tower. Although it's called a tower, the Imagine Peace Tower is actually a beam of white light. Given I'm not really a fan of modern art the idea of a going to see a white beam of light sounded a bit naff. But as usual I was pleased to be proven wrong.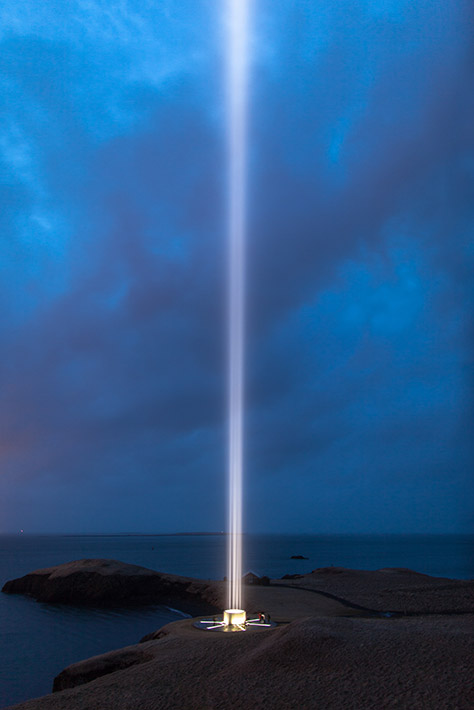 You might be wondering how the Imagine Peace Tower, a white beam of light is a hidden gem. After all it is visible from Reykjavik, albeit faintly. But it's not until you see the Imagine Peace Tower up close that you can really appreciate it in all its glory. We took the short ferry ride from Reykjavik to Viðey (or Videy in English) island. It's hard to believe that the rugged landscape of this protected island, home to over 40 species of bird, and the Imagine Peace Tower, is only about three minutes away from the city. It's no wonder Viðey Island is a popular spot for barbeques and away days in the summer. We wouldn't have guessed though as along with the other six people on our boat we were the only ones on the island.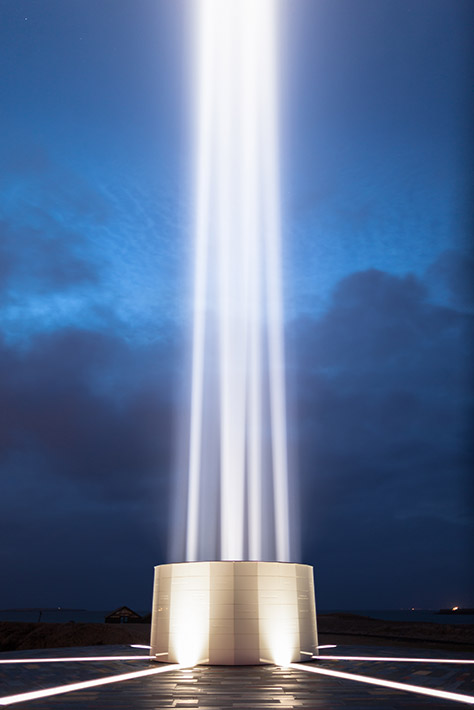 What struck me about Viðey Island was its calmness. The ideal spot for the Imagine Peace Tower if ever there was one. We headed up to a viewing hill for panoramic vistas of Reykjavik before going to check out the 'tower' itself. Powerful rays of white light emit from the base, inscribed with the words 'Imagine Peace' in 24 different languages. Walking round the structure gave me chills. And as cheesy as it sounds  I left with an overwhelmingly positive feeling that perhaps one day peace may be possible yet.
Before heading back to the ferry we also stopped off at Viðey Island's church. There we discovered a wishing tree where you can write down your hopes and dreams on a piece of paper for it to be put into a time capsule that will be opened in 2040.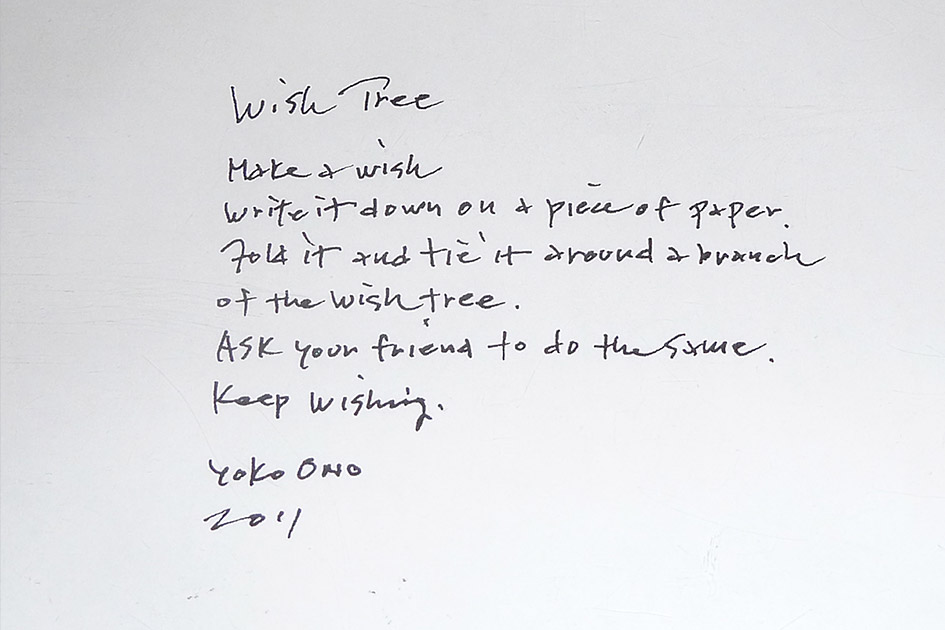 It's definitely worth taking the boat to Viðey Island to experience the Imagine Peace tower, one of Reykjavik's hidden gems.  But it's worth noting that you will need to plan a visit to see it up close as it's only switched on at certain times of the year. You can catch a glimpse of the Imagine Peace Tower from 9 October (John Lennon's birthday) until 8 December (the date he died). Plus the Imagine Peace Tower is open New Year's Eve and the weeks of the Summer and Winter Solstice. Then you can imagine for yourself just what peace might like.
You might also like