I've only ever been to Nottingham a couple of times, the last courtesy of the English tourist board to see the Robin Hood film (the one with Russell Crowe and his hundreds of accents). So it seemed fitting that on this visit I should also do something film related too. This time round I headed to Nottingham's Wollaton Hall, the unlikely setting for Wayne Manor in the new Batman film, The Dark Knight Rises.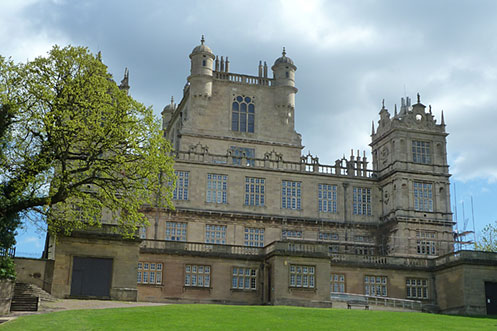 Click here to catch a glimpse of Wollaton Hall in the new trailer for The Dark Knight Rises
Wollaton Hall is only about a 10-minute drive from Nottingham but with 500 acres of undeveloped land this hidden gem is a world away from the hustle and bustle of the city centre. Complete with a lake and its own deer park Wollaton Hall is the perfect place for a family day out or a romantic picnic – we were asked about three times if we were looking at it as a possible wedding venue which had Sharps breaking out in a cold sweat. It's also home to Splendour, Nottingham's biggest music festival, this year taking place on 21 July. And funnily enough Wollaton Hall has one of the biggest bat roosts in Nottingham – there are plans to introduce bat walks this summer, as well as lots of superhero themed activities. We were super lucky as the day we were there it was sunny, so we wandered round the grounds and I ventured as close as dared to the deer before panic (mine not theirs) set in.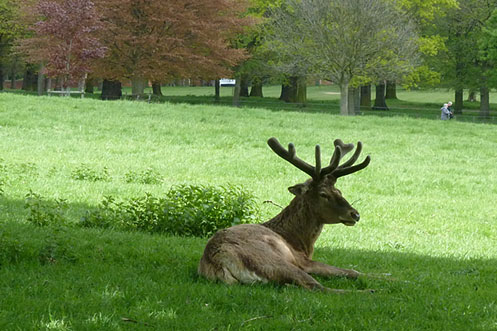 You can go behind the scenes at Wollaton Hall with a guided tour (£5 per person at 11.20am or 2.30pm daily) to learn more about the history of this grand Elizabethan building, built in 1583 by coal miner Frances Willoughby. Not only did we get to check out some of the rooms the new Batman movie was filmed in, I was also fascinated to come across an old toilet in what was the library (though I was assured it's not still in use today) which had been installed in case of a siege.
Our guide told us that they spent a week filming at Wollaton Hall for The Dark Knight Rises (although it took them three weeks to set up and two to take everything down).
Click here to watch the real Batman and Robin c/o of radio station Gem FM's attempt to sneak into Wollaton Hall while it was closed for filming for a glimpse of Christian Bale
He also admitted he was a bit gutted that he didn't take up the offer of appearing as an extra in the movie as hundreds of local people were used for the big party scene outdoors. This area is also used in summertime to hold outdoor theatre productions and is unsurprisingly a popular spot for weddings too.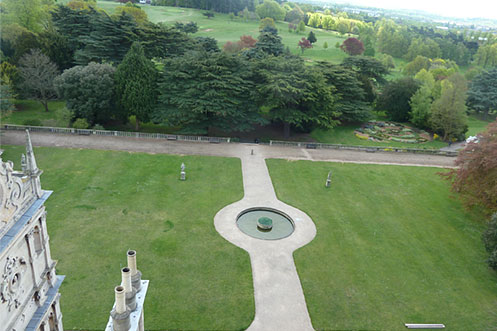 I was even more excited (sad but true) to discover that Crossroads (the 70's soap for those of you too young to remember) was filmed at Wollaton Hall, as was a recent episode of Most Haunted, with Shaun Ryder trying to catch a glimpse of its resident ghost the White Lady. We were 'holy' impressed by our trip to Batman's home, Wollaton Hall and a day out at this hidden gem is a great way to counter a dark night in.
You might also like