After finally tracking down one of York's hidden gems, Grays Court in York, I stopped for a spot of lunch with my mum and brother Darren. Afterwards we decided to take a leisurely stroll through York. We wandered along The Shambles (Europe's oldest street) which is now home to a variety of old-fashioned sweet shops and tea-rooms. I also came across a particularly random cat-themed shop, where I noticed a leaflet about York's hidden cat trail. I'm definitely not a cat person but as we were wandering through the streets of York anyway I thought I'd see if I could find any of them on route, in case they might be one of York's hidden gems.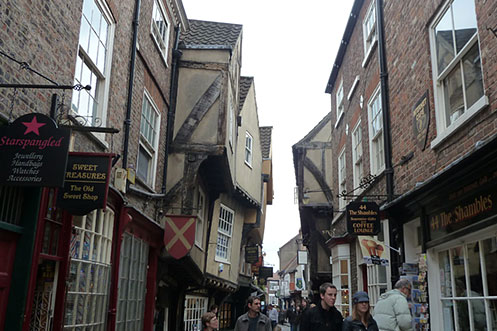 As it turns out I forgot all about my cat finding mission, until I needed to look at a map of York to try and get our bearings. Inadvertently I pulled out the hidden cats trail map at the same time, pausing to check it in case we happened to be near any of them. Suddenly an enthusiastic woman and her daughter appeared out of nowhere and said, 'You're looking for cats too!' For some unknown reason this made me determined to see one. In the end Darren had to point one out to me that was stalking a pigeon on one of the roofs in the square. He also showed me a cat on the side of a building, which our new friends had also very kindly run over to tell me they'd found, although they were worried about spoiling my fun!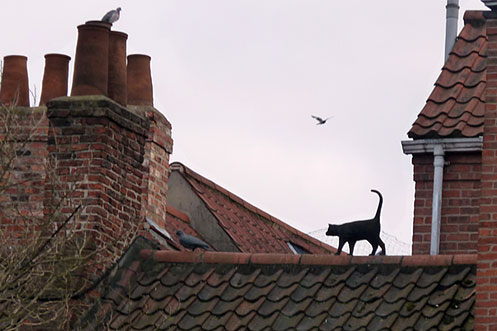 What the cats did draw my attention to is one of York's hidden gems, its architecture. Blink, and you may well miss it, as like the cats many of its unique constructions are located overhead in York's ginnels and snickleways. A statue of Minerva, the Roman goddess of wisdom, sits on the corner of Minstergates, leaning on a pile of books, above a bookshop below, where authors and readers of books met as members of one of Britain's earliest literary groups.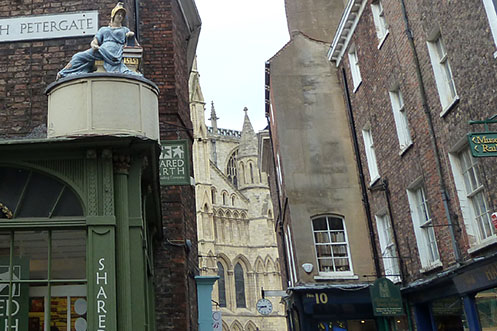 Likewise if you walk along The Shambles and look up, the higgledy piggedlyness of its buildings is far more apparent, with some incredibly close together and lopsided at the top. And if you cast your eyes up towards Monk Bar you can make out the six stone figures perched on the two towers of the bar that appear to be waiting to chuck boulders down on passers-by.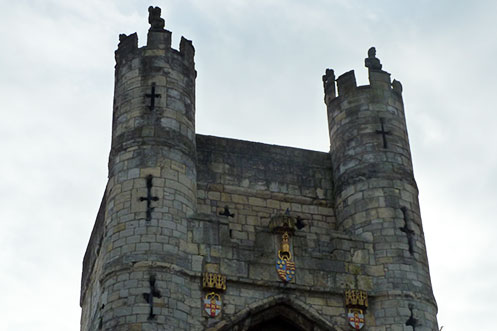 I may not be a fan of cats but I'm most definitely glad they alerted my attention to York's hidden gems above the city's streets.
You might also like