I'm lucky enough to have been to some impressive restaurants but I was still blown away in Iceland by Reykjavik's best restaurant, the über cool Grillmarket restaurant. As soon as you arrive in Iceland you instantly feel sort of at one with nature, it's hard not to when you drive through lava fields and lunar-esque landscapes or have the option to go on glacier walks and whale watching. And it's this essence that's reflected in the decor at Grillmarket, making it a real hidden gem and Reykjavik's best restaurant.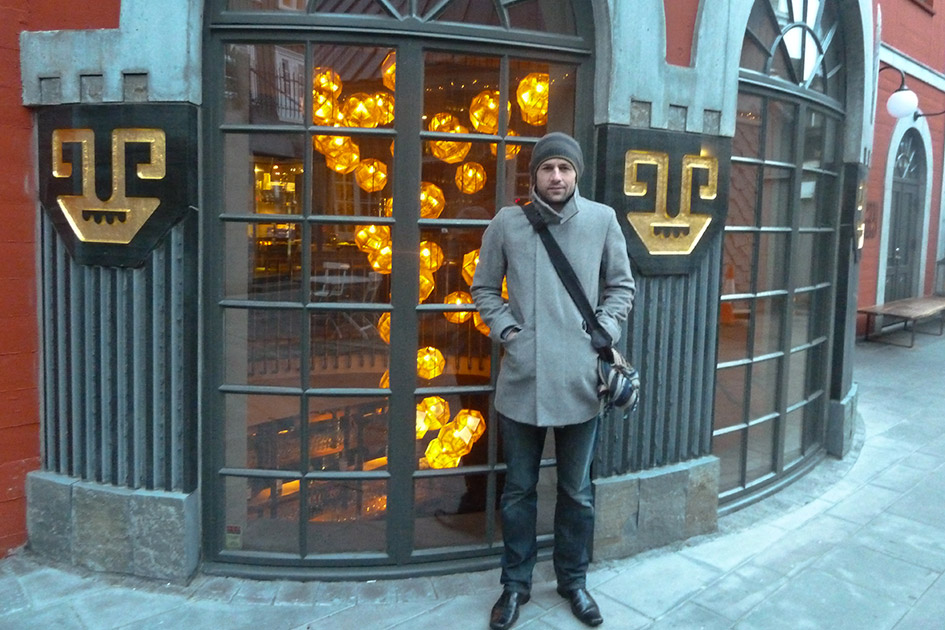 Upstairs you can see first-hand the chefs hard at work, creating culinary masterpieces, in the open-plan kitchen area. Grillmarket's head chef, Guðlaugur Frímannsson, has worked in Michelin star restaurants Texture (in Marylebone, London) and Kiin Kiin (Copenhagen), evident in the immaculately presented dishes we were served, giving Icelandic ingredients a contemporary twist.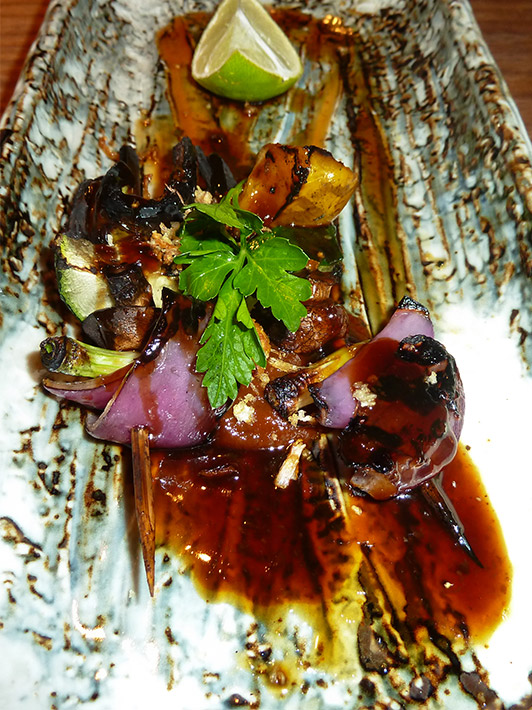 Downstairs is an intimate dining area with subdued lighting and a bar in the middle. Old-style Icelandic furniture is mixed with basalt columns and cutting edge design to create a unique dining experience. I particularly loved that live moss imported from Denmark lined the walls by our booth. Light fittings, made from lava and the skin of spotted catfish, were equally as cool. Even the toilets, set in a cave, were worthy of a photo (luckily there was no-one else in there at the time or they may have thought I was a bit weird taking a picture of the sink) as were the driftwood trees behind us.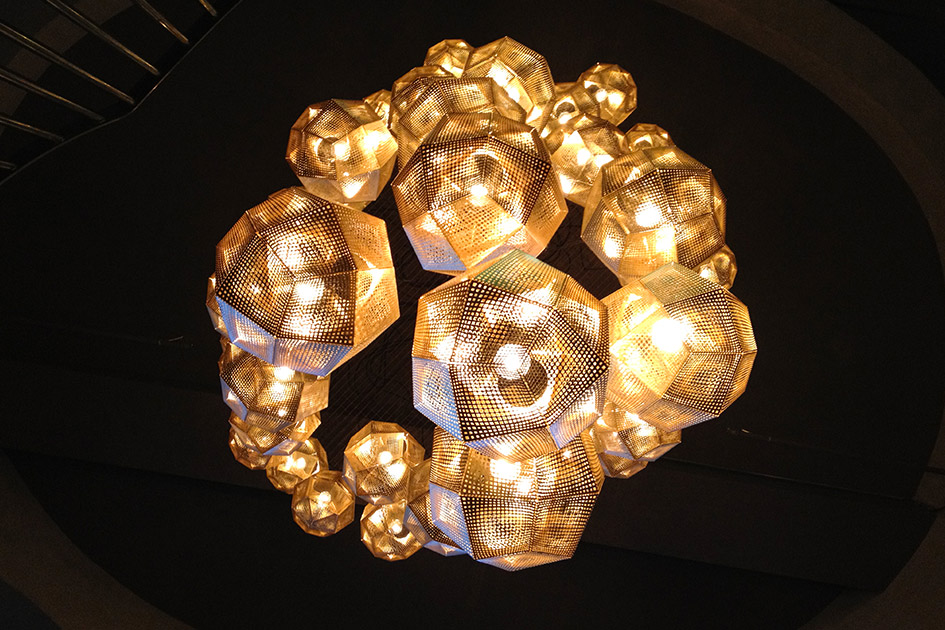 It's not just the interior of Grillmarket that makes it one of Reykjavik's hidden gems and undoubtedly Reykjavik's best restaurant, the food was pretty good too. We tucked in to the eight-course taster menu, with wines paired to match. A word of warning, if you're veggie, or don't eat shellfish, then you may want to stick to the main menu or call and tell them in advance as I have to admit I didn't fare as well as Sharps when it came to the starters. He really enjoyed trying shark for the first time (served with crispy oyster and chilli dip), which he said was quite salty and tasted like a cross between meat and fish in texture. He also tucked in to dried fish and squid tempura, using spinach to add colour to the dough so you can differentiate between the two types of fish. Next up were chicken wings with a homemade peanut butter sauce, followed by marinated pork chops with chilli.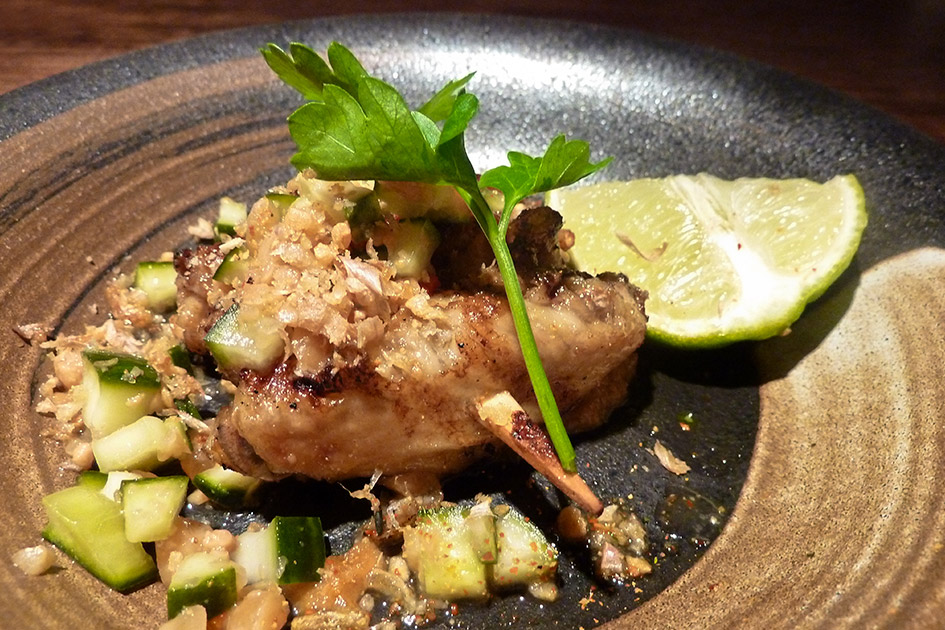 But eventually, and after a good deal of food envy on my part, my mains came up trumps. A melt in the mouth miso salmon with potato salad combined beautiful flakes of salty fish that were complimented by the sweetness of the potatoes. And salted cod served on a bed of turnip (again a massive portion, perhaps trying top overcompensate for my lack lustre starters) also went down a treat. Meanwhile Sharps had lamb chops served with a date and yoghurt sauce and rib eye steak with mushrooms and a kind of aubergine pureé.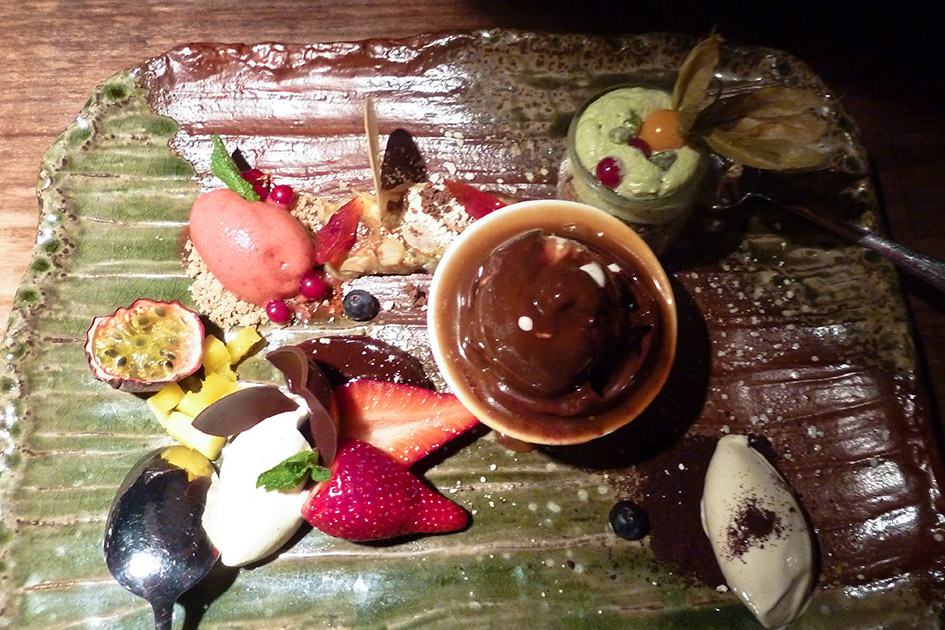 By now we were super full but a couple on our trip had already told us about the 'to die for' puddings at Grillmarket so we knew the best was yet to come at Reykjavik's best restaurant. And they were right as our medley of desserts were divine. We were fighting over mouthfuls of the signature Grillmarket pudding, a chocolate covered mascarpone ice-cream bomb, accompanied by a hot caramel sauce that was poured over it to melt the ice-cream. A whey cheese pudding made from a skyr (Icelandic yogurt), florentine, cranberries and pistachio foam was like eating a mini pistachio cheesecake, with a layer of peanut brittle sandwiched between the base and the foam. Somehow we also managed to fit in a tangy cherry sorbet and a portion of creamy coffee ice-cream. We drew the line at the chocolate that came with our coffee though!
If you're looking for a place to splash out on dinner in Reykjavik then the Grillmarket restaurant is a hidden gem and in my opinion Reykjavik's best restaurant. Even if you don't fancy dinner the bar downstairs is great place for a romantic drink or two, and is worth checking out for the decor alone. With places like Grillmarket in Reykjavik, as its name suggests Iceland is pretty cool.
You might also like