As I was visiting my family in Manchester for a few days my brother, Darren, said he'd drive over from Leeds. Seizing the opportunity (and the fact that I can't drive) I persuaded him to take us on an outing to York. It was on the pre-text that Mum would love it, but I've been wanting to go to York since I left University (I was at Leeds and never got round to it, despite York being practically down the road).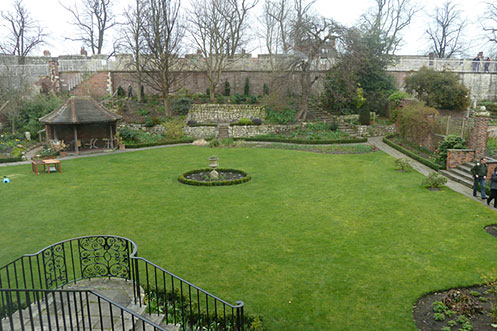 On the recommendation of the incredibly helpful Kay at York's tourist board I'd arranged for us to go for lunch at a place called Grays Court. To describe it as  one of York's hidden gems is a bit of an understatement. I'm geographically challenged at the best of times but Google maps refused to reognise my location and the locals weren't much better either as nobody had heard of it! After traipsing round for nearly an hour trying to find it I was becoming increasingly unpopular with my family. When, just at the point of having to admit defeat (I'd even tried to call the tourist office for help but there was no answer, I remembered it was next to the York Treasurer's House. Then, as if by magic we saw a sign for it which, adding insult to injury, we'd already walked past half a dozen times. And hurrying down a side street we found Grays Court tucked away.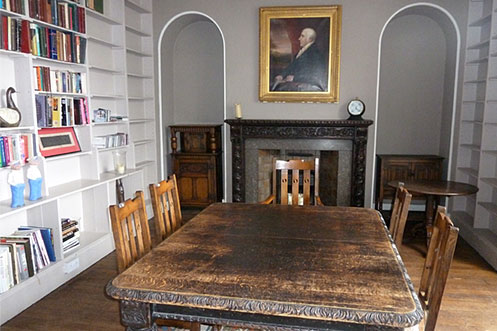 Apart from the obvious reason that it's seemingly tricky to find, Grays Court is one of York's hidden gems as it's steeped in history. Even more surprising is that we were literally one minute away from York Minster and in the heart of York's tourist centre, yet no-one knew where it was. Formerly owned by York Minster, then York University, this 10th century medieval building, where Edward Seymour unofficially ran England from, was bought six years ago as a private house.  It has seven luxury bedrooms – the honeymoon suite has a view overlooking York walls, an antique French bed and an impressive flat-screen TV in the bathroom.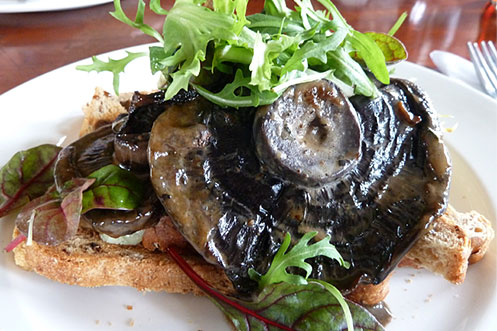 The dining area also has views overlooking York Walls, and there's a really cool side room available to groups of about four or five. Initially we thought the menu sounded a little lack-lustre but we were proved wrong as our lunch was surprisingly good. Mum and Darren had Welsh Rarebit which was more exciting than it sounds. Layers of toasted bread, oozing with cheese that had a delightful mustardy flavour, were served in a bowl and accompanied with an apple, raisin and chilli chutney. I totally lucked out with my field mushrooms in balsamic vinegar and blue cheese on toast – not a dish I'd normally go for but I'd seen someone else's order arrive and it looked amazing. I'm glad I went out of my comfort zone as the massive, meaty mushrooms had a hint of sweetness from the vinegar and were delicious – the perfect combination to the hunk of blue cheese they came on. It may have taken us a while to track down Grays Court but this hidden gem is a real find. If you can, that is.
You might also like