The other week while I was watching the new series of Desperate Housewives (don't judge me) Susan (Terri Hatcher) started talking about her favourite book To Kill A Mockingbird. I remember reading it at school for GCSE English and although I don't usually find myself in agreement with the ladies of Wisteria Lane I have to say that along with Great Expectations it's also one of my hidden gems on the books front. Spookily, a week later, I received an invite to go along to a special film screening of To Kill A Mockingbird. As to celebrate the 50th anniversary of the film's release Universal are bringing out a digitally remastered collector's edition on Blu-Ray.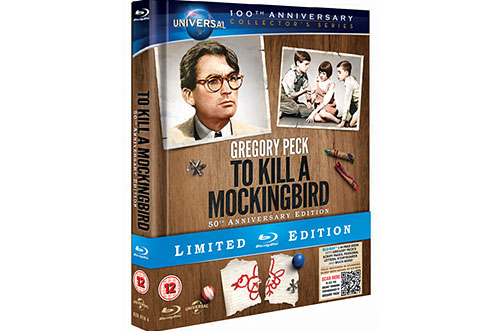 Given that it's years since I read the book I'd forgotten just how much I love To Kill A Mockingbird. Without giving the plot away, not only does the 1962 film based on the book by Harper Lee tackle the social injustices and racism of 1930's America it's pretty funny too.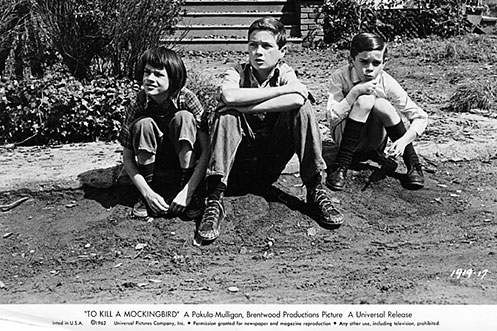 And while Gregory Peck gives a stellar performance as courageous lawyer Atticus Finch (it won him an Oscar for Best Actor) Click here to see Gregory Peck's closing statement as Atticus in To Kill A Mockingbird for me it's the children – Scout (Mary Badham), Jem (Phillip Alford) and Dill (John Megna) – whose character was based on Harper Lee's childhood friend Truman Capote – that really steal the limelight.
I could wax lyrical about the themes of the film, and how sadly today they still ring true but I won't. Suffice to say if you haven't already this is one classic you don't want to miss, plus this limited edition Blu-Ray also contains are interviews with the cast and crew, as well as a documentary on the making of the film. As Atticus says, "Remember it's a sin to kill a mockingbird'" and that may be, but it would also be a sin not to watch it.
You might also like