OK, I admit that when it comes to 'hidden' gems, London's Winter Wonderland isn't exactly difficult to find. But I'm still including it as one of my London hidden gems as despite being well aware of it I've never actually been before. A couple of years ago my friend Gemma told me she was going on a date to Winter Wonderland with her boyfriend at the time. I wondered why the hell she'd want to go and be surrounded by lots of kids, thinking it would be a great day out if you've got children. But when I was invited to the press launch of Winter Wonderland and not wanting to be all bah humbug about it I decided it wouldn't hurt to pay a visit.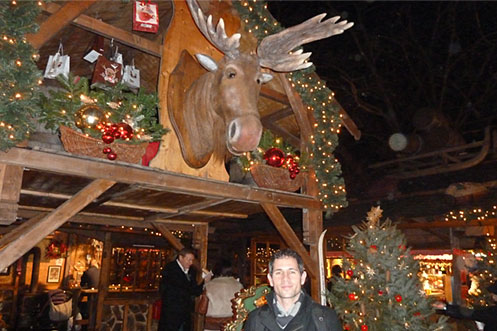 I wasn't wrong. Winter Wonderland in London's Hyde Park, is a dream come true for kids – but it's lots of fun for grown ups too. It's free to walk around Winter Wonderland so you can soak up the Christmassy atmosphere. Or indulge in a spot of Christmas shopping at the Angels Christmas market's various quirky stalls (which sell everything from jewellery and woolly hats to wooden ties). There are also loads of adult fairground rides, which you have to buy tokens for, and attractions including outdoor ice-skating, of which Pippa Middleton is a fan. The ice rink at Winter Wonderland is the largest outdoor ice-skating rink in the UK and it's advisable to book in advance.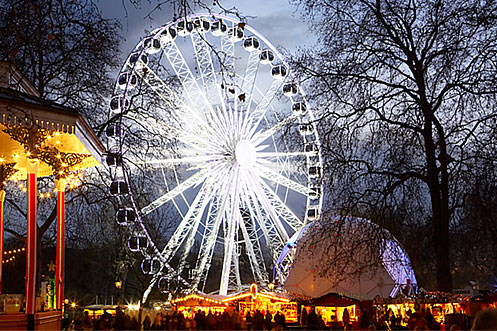 Our first stop was the giant ferris wheel, which in all honesty wasn't really worth queueing for, although you do get a bird's eye view of Winter Wonderland. But I absolutely loved the spinning Christmas roller coaster, though possibly not the best choice of ride with a hangover. Sharps' favourite ride was the Power Tower, which drops you from 220 feet high. Be warned though, once you've been on a few rides and indulged in some mulled wine (£4 for a little cup) the cost of going to Winter Wonderland can easily mount up. But Christmas does come but once a year, as does Winter Wonderland.
Winter Wonderland in Hyde Park, London runs until 5 January 2014.
You might also like