Over the years I've stayed at my fair share of cool backpacker hostels across the globe, but never a youth hostel in London. So when the lovely PR people for Clink78 invited me to come and check out the hostel's Clashbar, with the promise of free drinks, it was an offer I couldn't refuse. Admittedly the Clink78 backpacker hostel probably isn't somewhere I'd immediately think of staying now. Since I've found grey hairs the idea of sharing a dorm is a lot less appealing. Plus, I live in London so there's really no need for me to stay in a backpacker hostel in King's Cross. But if you live outside of London and fancy a cheap night out in the capital, or just can't be bothered leaving zone one and want to stay somewhere central, Clink78 is actually a real hidden gem when it comes to budget accommodation in London.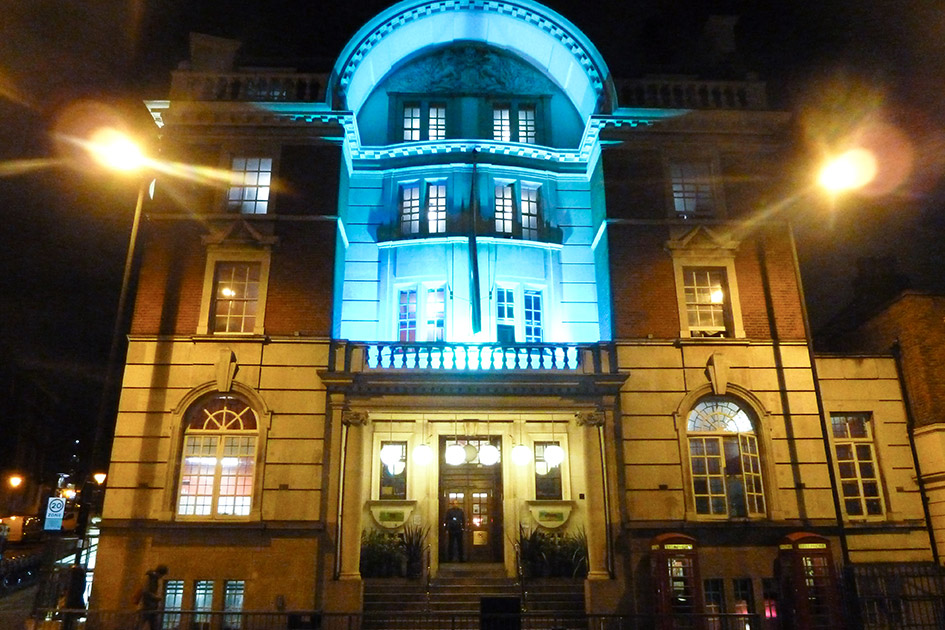 From the outside Clink78 looks incredibly grand – classified as an English Heritage building it is in fact a 200-year-old courthouse that has been restored into a contemporary backpackers hostel. Two rooms you absolutely have to check out on a stay in Clink78 are the pretty impressive TV and internet rooms. Both are original court rooms – The Clash stood on trial in the TV room for shooting a messenger pigeon in 1978 (hence the name of the bar downstairs). And Charles Dickens used to work in the internet room (it was the former Clerkenwell Magistrates Court), and it was here that he was inspired to write Oliver Twist.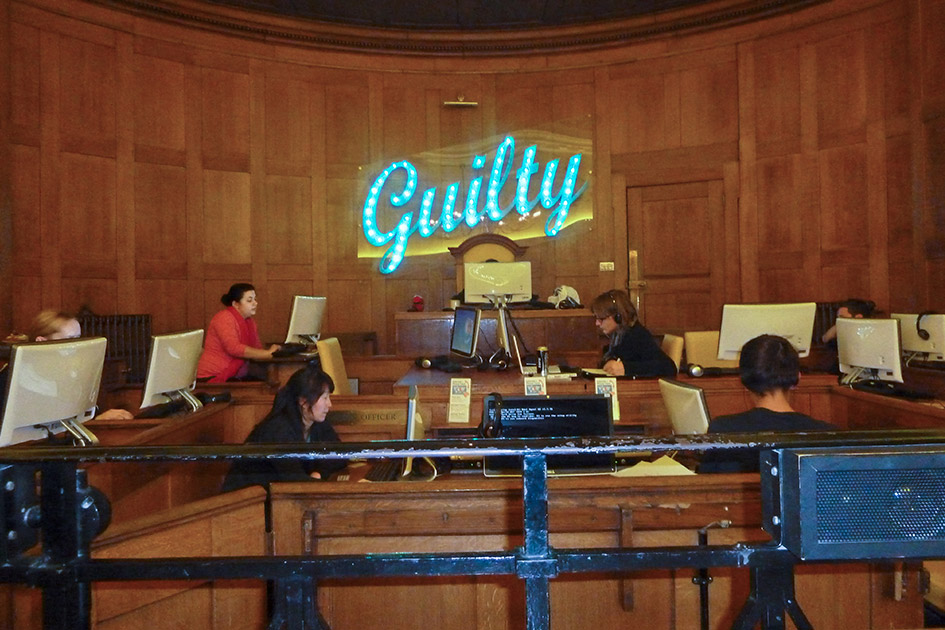 If, like me, sharing a room with lots of strangers isn't your thing (the hostel is pretty big and sleeps a whopping 500 people), Clink 78 offers a variety of private rooms. We ended up staying in a private room that sleeps up to three people. Our room had a bunk bed with a single on top and double mattress on the bottom and an en-suite toilet and shower (you do need to bring your own toiletries as they're not supplied). I was expecting Clink78 to be pretty noisy. I was pleasantly surprised that I managed to get a good night's sleep (and I'm quite a light sleeper). And with prices starting from £40 per room, plus we had a free breakfast of toast and cereal thrown in too, it was a total bargain. If you've always wondered what it might be like to spend the night in gaol you can also choose to sleep in an authentic prison cell. Each cell still has a toilet in it, though they're no longer in working order and now converted into a quirky bedside tables.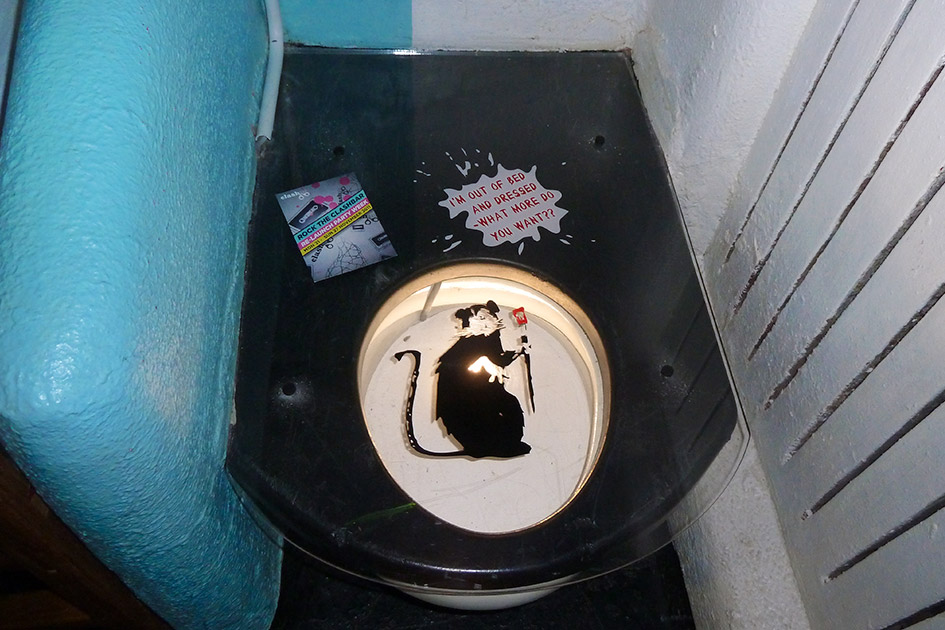 The underground Clashbar was bigger than I was imagining. It did remind me of being in a student union bar, with lots of funky graffiti and artwork on the walls, and of course an obligatory pool table. And I particularly liked the retro light fittings and multi-coloured stools.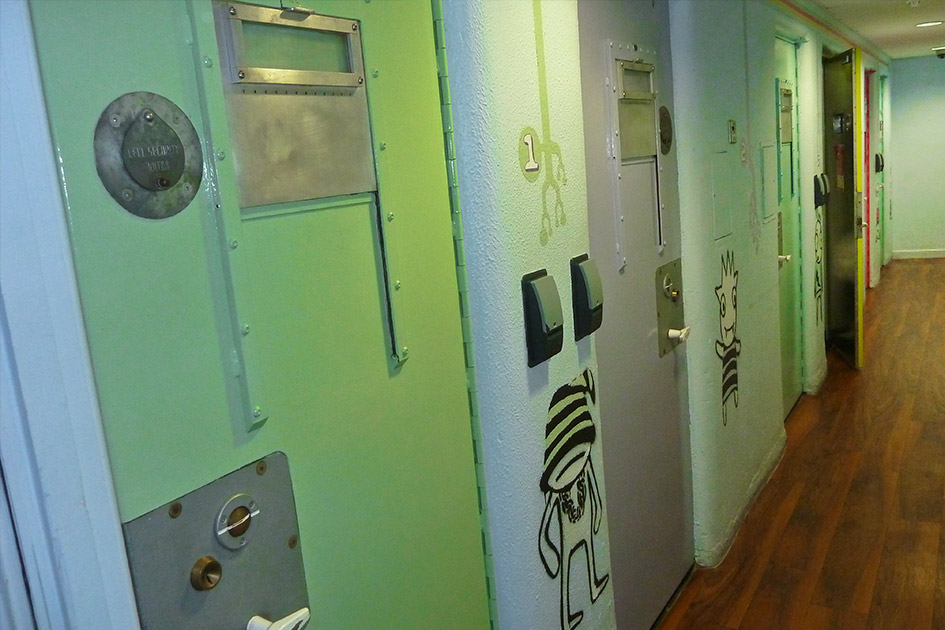 Don't get me wrong, if you're looking for luxury accommodation in London Clink78 isn't the place for you. It is pretty basic. But if you're planning to go on a hen night or a girls' night out in London town then Clink78 is a real hidden gem. Booking out a deluxe girls-only dorm (from £15 per bed) at Clink78 is a brilliant way to save money, as opposed to staying at a pricey London hotel. Likewise guys can privately book 4-6,  or 8-10, bed dorms for groups, and these work out from around £13 per bed. So next time I'm on a night out in London I might think twice about paying for a taxi home. I'd rather spend a night in the clink.
You might also like