A couple of months ago I developed pain in my fingers which subsequently spread to my wrist, down into my elbow and up into my shoulder blade, leaving me unable to move my right arm – slightly unfortunate as I'm right handed. After various trips to the GP (which typically involved nothing more than being told to go away and take some paracetamol!) I was forced to see a private specialist who diagnosed me with RSI.
Most people, when they hear you've got RSI have this idea that it's nothing more than a couple of twinges of cramp in your fingers. But as you can imagine not being able to use your hand/arm at all is incredibly frustrating – there are only so many episodes of Come Dine With Me and Coach Trip that you can watch (although I have to admit I am now rather addicted to the later). And as a journalist and blogger I was desperate to be able to get writing again.
Being out and about wasn't too bad as I could use my dictaphone or mobile to record conversations, or my thoughts, on hidden gems I'd discovered. But it was translating my ramblings into coherent written material that people could read that was the problem. So when I heard about the Dragon 11.5 NaturallySpeaking voice activation programme, computer software that alleges to recognise your speech, and in effect be your hands for you, I was desperate to get my hands (er hand) on it. It sounded like the answer to my prayers!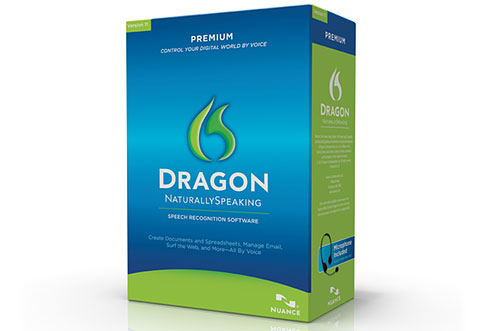 Installing the software was slightly more complicated then I envisaged, mainly because my laptop isn't that powerful, so it wasn't able to accommodate Dragon's software. So be sure to check that your computer is compatible. But once Sharps had loaded it onto his beast of a machine I was well under way. Getting your head round using the different commands is a little overwhelming – I'm still trying to work them all out now. It's worth taking the time when you set it up to go through the various stages that included reading passages out loud (you may feel a bit silly talking to yourself and to the screen but it gives Dragon the chance to recognise your voice and speech patterns). Dragon does come with a kind of crib sheet of top-level commands that you can have in front of you, plus there are various tutorials to help you get going.  And you can always leave the Dragon sidebar up on screen, again to act as a reminder of the various commands.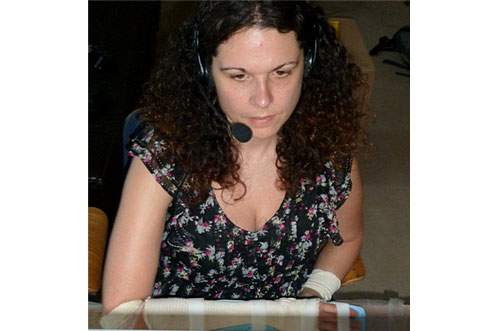 In terms of the actual voice recognition Dragon is pretty impressive. True it can often come up with a few bizarre words in place of what you're actually trying to say but this can be easily rectified as you can add words into its vocabulary – pronouncing them too – making it easy for Dragon to recognise the way these speak and particular words that you might use. Just remember to save your user profile as you go along!
All of this makes Dragon brilliant if you're looking to write long cacophony (that should be copy I'm using Dragon to type this now!), reply to emails etc. Where it does fall down a little is in terms of being able to navigate round the web/email. If, for example, you want to move your mouse down it's a relatively slow process and I did start to get a little frustrated with it – and I also still can't quite get the hang of double-clicking on web links. So I'd say the ideal way to implement Dragon would be a combination of being able to use one hand to move your mouse leaving your arm that's out of action free to recuperate. Dragon is also incredibly useful tool for people with dyslexia as it can help them to overcome issues they may have the spelling and typing and the government also recognises it as part of it's Access to Work programme, helping people with RSI overcome health problems in the workplace. Overall it's a real hidden gem and definitely money well spent. It's just a shame Dragon only does speech recognition for computers and not other household appliances too!
WIN an iPad 2
Have you tried out Dragon on your Mac, PC or mobile? If so you could be in with a chance of winning a brand new iPad2. I'll be entering and I just wanted to make sure you don't miss out too! Click here for details of how to enter and the competition closes on the 30 November 2011.
You might also like