Every Friday when I was a kid my gran used to go to our local bakery and buy a selection of cakes, as a weekly treat for us to share. The custard slices vividly stick in my mind – I hate custard and the thought of it solid, and cold, is enough to make my stomach turn. But I also remember that I couldn't get enough of the rest of their cakes as this place was a real hidden gem. Now I'm all grown up I still hate custard (and cream) but undoubtedly I'm a huge fan of cakes.
We lived in Crumpsall, north Manchester, and the little bakery we went to was called Slattery's. And as I discovered when I went back home to visit my mum, I'm not the only one that's matured. Slattery's has expanded with a bigger premises in Whitefield, Manchester. What was once a small cake shop has now transformed into a patisserie that employees 66 staff including 14 cake makers.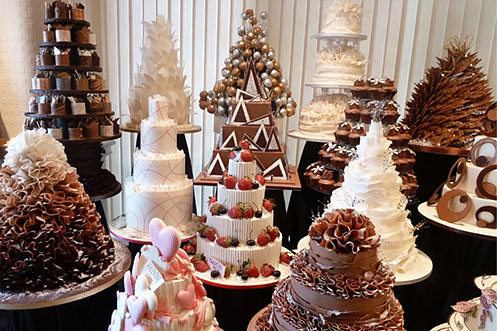 Slattery's still has a tempting array of cakes and pastries, including a jaw-dropping selection of hand-made birthday and wedding cakes . They almost make you want to get married just so you can have a cake – before Sharps gets too worried I did say almost.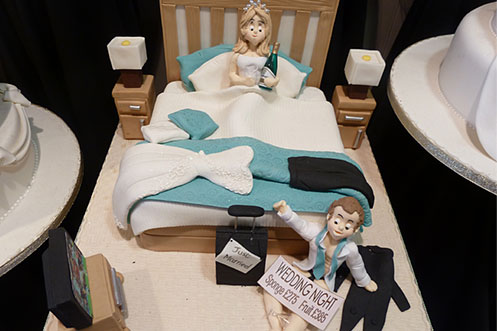 Chocoholics should look away now as you can also buy a huge selection of chocolate that is also made on site at Slattery's. It's owner John told me that Slattery's uses 40 tonnes of chocolate per year. And you can book to go on a range of Slattery's confectionery related classes six days a week. These include cake decorating and chocolate making – perfect for presents.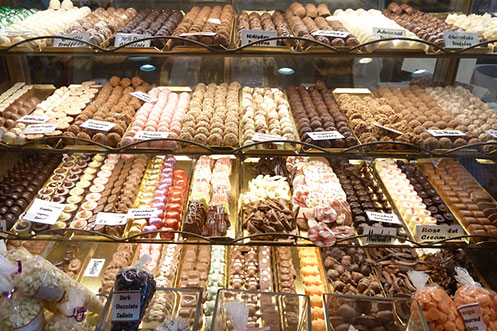 Upstairs is a cafe. Make sure you call in advance to book a table as otherwise you may have to wait for an hour to get a seat – if you manage to get one at all) which serves a range of sandwiches (again using freshly baked bread from the Crumpsall shop) and salads as well as desserts and cakes. We were there on a weekday afternoon and it was still pretty busy. The clientele comprising of yummy mummys and ladies who lunch. For once I wasn't feeling that hungry so I decided to go for a white Alpine hot chocolate. A layer of luxurious white chocolate topped with hot milk foam and finished with a white chocolate coin on top. It was so rich I felt slightly sick afterwards, but it was worth it! My mum chose a fruit tart – melt in the mouth shortcrust pastry. It came with a surprise layer of chocolate followed by light fluffy whipped cream and topped with a fresh fruit selection that included pineapple, blueberries, strawberries, peach and raspberries.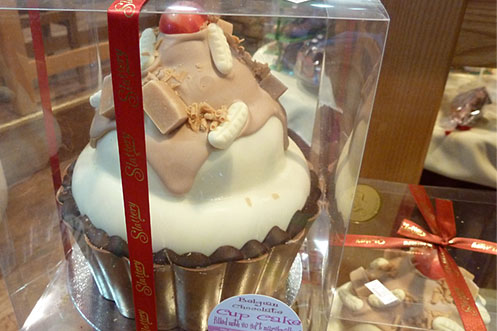 John (the owner) told me that he is planning to grow the Slattery's empire even further. He's extending the cafe and shop to incorporate the bakery from its current Crumpsall location so that everything will be made on site in Whitefield. At present the baked goods of brought over from the smaller store. Let's just hope my waistline doesn't mirror Slattery's expansion.
Click here for Visit England's blog post on Slattery's chocolate courses
You might also like