If you're in Manchester and don't fancy travelling to Whitefield to visit Slattery's patisserie (click here to see my blog post on Manchester's hidden gem) you might prefer to check out Hey Little Cupcake. This is another Manchester hidden gem I discovered in the town centre that's also great for a coffee or afternoon tea.
I still can't get over how much Manchester has changed since I lived there. As a teenager I used to hang out at various grungy venues, Affleck's Palace (which is still around) being one of them and I remember getting into the Hacienda nightclub (I was actually under-age when I went before it makes me sound too old!) which is now a block of flats. Now, as well as a Harvey Nicks and The Triangle shopping Centre, whole new swanky shopping areas have sprung up in the city. The most impressive of these is the Spinningfields office development which has had a £1.5 billion investment and is home to The Avenue, a shoppers paradise where you can buy luxury brands including Armani and DKNY, as well as various restaurants and bars.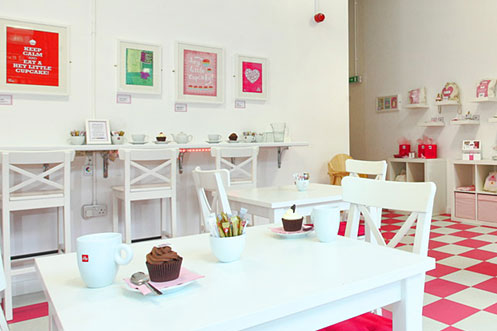 It was while I was in Spinningfields that I came across Hey Little Cupcake, a hidden gem tucked away down one of the side streets. I almost walked past hey Little Cupcake as to be fair from the outside it does look like just another cupcake shop – albeit quite kitsch and cute. And let's face it there are quite a few of them around, especially in London. Plus you can pretty much buy cupcakes from anywhere. Also I have to be honest and say cupcakes aren't really my thing (I find the frosting a bit too sweet for my liking). But cupcakes aside it's still a great stop-off point for a good cup of coffee and it's only once you go inside Hey Little Cupcake that you discover what makes it so unique .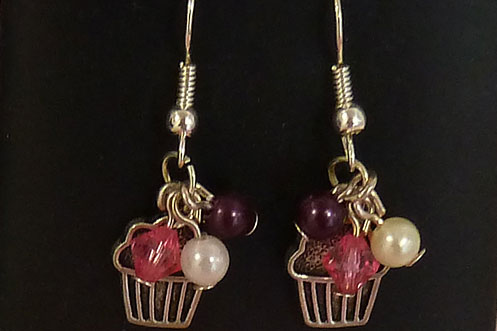 The owner, Sarah, has teamed up with producers and artists from the Manchester area, including David Moore a freelance graphic designer and a photographic studio called The Vain whose artwork adorns the walls and is available to buy. What I love about Hey Little Cupcake is that it tries to keep everything as local as possible.  Sarah also sells a range of ridiculously cute cupcake related gifts. These range from specially customised jewellery (you can see the earrings see above) by a company called Chic unique to baking accessories (that almost want to get me in the kitchen) including egg cups and rolling pins (my personal favourite) from Mollycupcakes.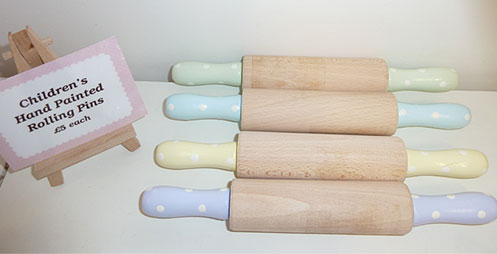 If you're looking for other gift ideas Hey Little Cupcake also has a range of cupcake decorating classes – for both adults and kids. It also runs cupcake and cocktail making sessions (in conjunction with the nearby Alchemist bar) and it even caters for children's birthday parties.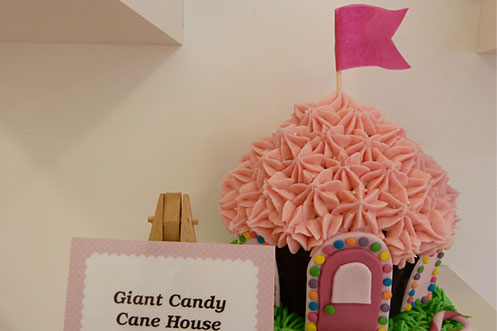 And of course let's not forget the cupcakes themselves. Freshly baked, lots of the them are inspired by Sarah's travels . They include Manchester Mint (the mint is grown in Sarah's own garden) and Sorrento cello Click here for my post on Sorrento's hidden gems (a lemon sponge with lemon buttercream). On the weekends you can also get afternoon tea which includes cupcake-shaped sandwiches, for the bargain price of a tenner. As you can see above they also sell not so little cupcakes too. So whether you're a cupcake fan or not I'm sure it's agree it's worth a visit to Hey Little Cupcake as even the non-foody gifts look good enough to eat. 
You might also like