I know it's a bit early to be thinking about Christmas, but when I came across these Headphonies, super-cute portable speakers, I couldn't help think what a brilliant present they would make – especially for guys (and kids) who love their gadgets. I'm useless when it comes to gizmos but most men are into music, so it stands to reason that if you bought them some Headphonies, you won't go far wrong (unless of course you buy them one of the girlie designs like Star Girl or Sunny).

These cool speakers are really easy to use – even I managed it – you just plug them into your iPod, MP3 player, mobile, computer or console and away you go. They're a handy travel gadget, at only three inches high they're compact so don't take up much room. And I was pretty impressed by the sound quality emanating from KoKo, the sweet little monkey design I chose (below), which was much more powerful (and with no traces of being tinny) than I was expecting – making them a real hidden gem.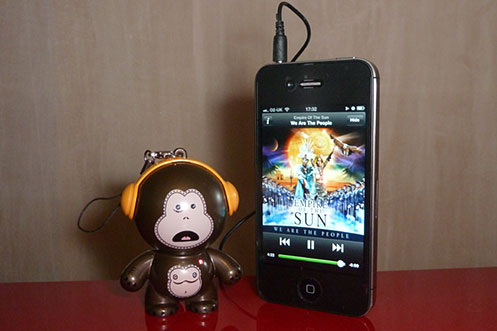 There are 11 designs to choose from, Fans of Trueblood or Twilight may prefer Fangs, a vampire-inspired speaker, plus there are an additional two limited edition designs in the range. Available online, you can get them from www.headphonies.co.uk at £19.99, including postage and packaging in the UK, making them the ideal gift for gamers and geeks. Although saying that, this is definitely one device you don't have to be tech savvy to fall in love with.
You might also like