My friend Donna, who's currently living in Malaysia, came back to England for a few weeks over the summer. While she was here she paid a visit to her hometown of Sandgate, which is just down the road from Folkestone. She told me that she couldn't believe how much the area has changed in the last few years so, thanks to the kind people at Visit Kent, I decided to spend a couple of days in Folkestone with Sharps to discover what it was like first-hand. Despite some regeneration, Folkestone now boasts a quirky Creative Quarter with various galleries and shops (although there are quite a few still in the process of opening), it was much quieter than I'd expected it to be. Likewise Sandgate is pretty sleepy with a few antique shops, cafes and pubs.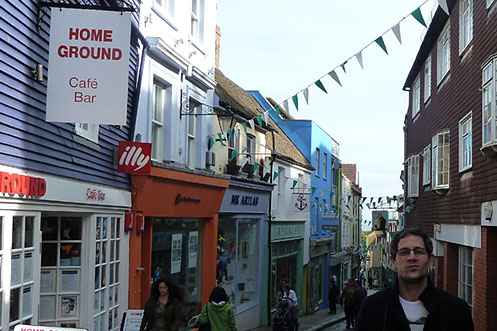 We'd arranged to go for lunch at Folkestone's newest restaurant Rocksalt run by Mark Sargeant (ex-Gordon Ramsay, former head chef at Claridges) which I was pretty excited about. Location wise it's in a lovely spot, situated in Folkestone harbour, and we were lucky that as it was quite sunny we were able to sit outside and take in the sea view – we couldn't quite make out France from across The Channel! The interior of the restaurant is equally as impressive, it has a panoramic glass wall that looks out on to the sea and its modern, retro design gives this place the potential to be a real hidden gem. Sadly though the food didn't live up to expectation and we found the whole experience totally underwhelming. Perhaps we were unlucky as the à la carte menu looked quite appetising, but because we were there on a Sunday (Rocksalt is is closed on Mondays) the only menu available was a limited three-course Sunday roast with unappealing sounding vegetarian options of macaroni cheese or  gnocchi with broccoli. We did ask a waitress if there was an alternative menu (meaning à la carte) and were told if we wanted something cheaper we could order two courses instead of three! But if you're not that fussed about food the restaurant does have a bar upstairs making it a great place to wile away an evening.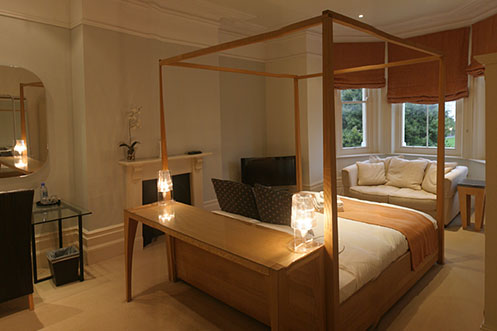 So for me, hands down, the real hidden gem in Folkestone was our hotel/guesthouse, Relish, not least because it took us about 10 minutes walking up and down the same road trying to find it (the road signs were a little confusing)! It's worth pointing out that check-in isn't until 4pm, unless you call and prearrange an earlier time, but it's not a problem to leave your bags so you can go off and explore. This boutique hotel is close to the Leas and centre of town and has just 10 rooms, each individually styled – we stayed in the Orchid room (see the pic above) – as well as a terrace and use of the private Augusta Gardens (with which the neighbouring properties have communal access).
But it's the little touches that make Relish a real hidden gem, and one of the friendliest places to stay that I've been to in a long time. For starters you get a free beer or glass of wine for every night you stay, which you can drink at leisure in the lounge area that has a CD player and selection of books and magazines for browsing through.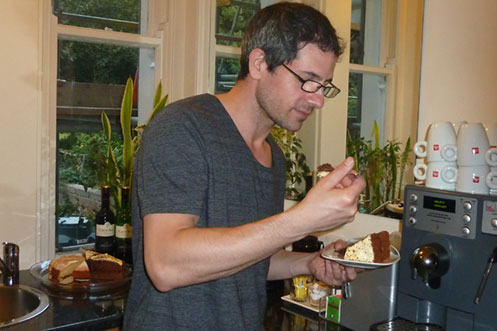 As well as the usual sachets of tea and coffee available in your room, you're also given access to a coffee machine in the kitchen where you can help yourself to real coffee or fruit juice and water from the fridge. My highlight was the free home-made cake, there was a  choice of Victoria sponge or a heavenly chocolate sponge cake with a chocolate filling (of course we tried both as it would be rude not too) which were divine. I'm not sure there's enough in Folkestone that would warrant it as a holiday destination for me. But if you're headed to France by ferry, an overnight stay at Folkestone's best boutique hotel is well worth it – you'll relish the prospect.
You might also like