The Loungelover bar Shoreditch is one of those places I've always meant to go to but for some reason have never quite got round to it. I'm not sure why. I live in Forest Hill which is on the East London line, so it's easy for me to get to. Perhaps because it's been around for a while I'd sort of forgotten about it. So, when Sharps suggested we go somewhere glam for our anniversary, I thought we could start the evening with pre-dinner cocktails at Loungelover bar Shoreditch.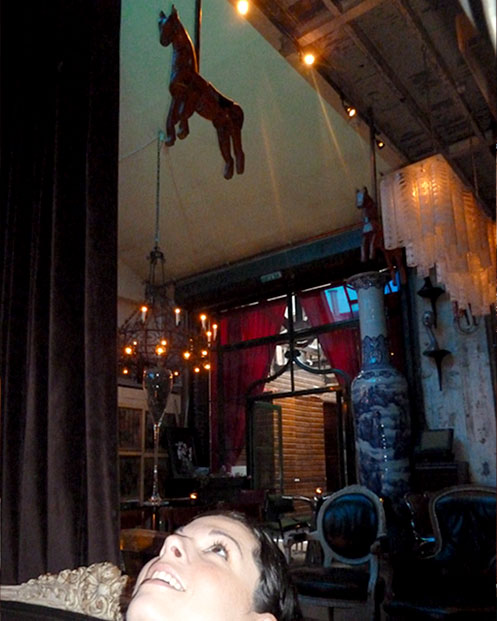 As soon as we went into the main bar area we were spellbound by the decadent chandeliers and eclectic mix of props at Loungelover bar Shoreditch – including a horse hanging from the ceiling. And every time I looked somewhere different I'd find a new and peculiar item to capture my attention at Loungelover bar Shoreditch.
Once we managed to stop staring at the decor we began the serious business of deciding which cocktails to have. I opted for The Eight of Hearts (£9) which comprised of vodka, amaretto, peach, raspberry and the final ingredient of chilli, which gave it a real kick. It was the best cocktail I've had in ages. To compliment my sour drink Sharps chose a sweet one from the list of Loungelover bar Shoreditch seasonal cocktails, Angel's Shore (£.50), served in a long glass and made from Havana Rum, apricot liqueur, home-made lemongrass and ginger syrup, freshly squeezed muddled kumquats and kafir leaves.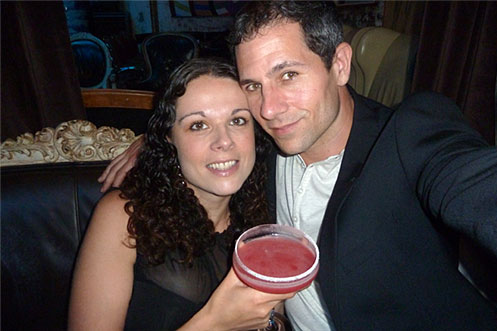 It's easy to see why LoungeLover bar Shoreditch, which won Bar of the Year in 2004 and is part of Les Trois Garçons restaurant, has stayed the course. It's table service, which was spot on, prompt yet not too intrusive. And in spite of its grandiose surroundings the atmosphere in LoungeLover bar Shoreditch is pretty relaxed, making it a real hidden gem.
It's also the perfect place to impress a date, even if it may take you three years to get here…
You might also like