Following on from my earlier post on Sorrento I wanted to share another hidden gem I managed to discover while I was on holiday in the Italian town, the ristorante Donna Sofia Sorrento. It goes without saying that you can find great pizza and pasta almost anywhere in Italy. But if you're looking for something different and slightly off the tourist trail, try Donna Sofia Sorrento – the best restaurant in Sorrento. We were guests of the Donna Sofia Sorrento while we were in Sorrento. This Sorrento restaurant is a real hidden gem. Nestled in the hills it's located about a 10-15-minute drive out of Sorrento's town centre. What's great about the ristorante Donna Sofia Sorrento (and indicative of the level of service you get when dining there) is that they're happy to pick you up and drop off you off again once you've finished dinner. I have been to some places that are more than amenable to collecting you but once they've got you in their restaurant, have no qualms in making you get a taxi home!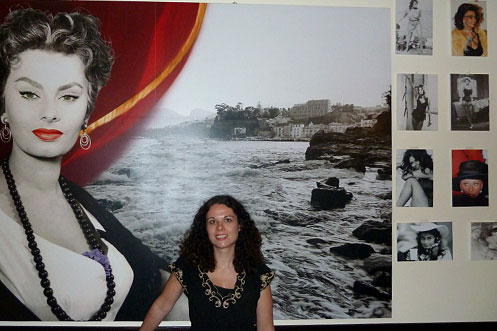 Donna Sofia Sorrento has an incredibly romantic outdoor area where you can dine alfresco, making it perfect for a special occasion. There was an American-Italian family celebrating a birthday on the next table to us and a sure sign we were on to a good thing here was that we were the only English people in the restaurant. Inside is the pièce de résistance, the walls are adorned with pictures of Italian screen goddess Sophia Loren, including two large murals of the iconic actress.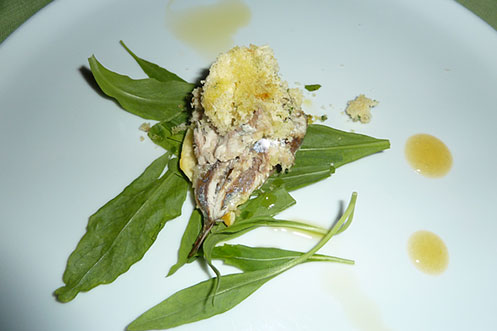 To top it off the food at Donna Sofia Sorrento was bloody good too. Sharps had a starter of calamari with walnuts and celery. My anchovy with orange was a surprisingly subtle combo of flavours – the anchovies were similar in texture and flavour to sardines as opposed to the salty, dried anchovies I'm more used to. We also shared melt-in-the-mouth zucchini flower – coated in batter and filled with warm ricotta cheese. And the desserts were a joy too.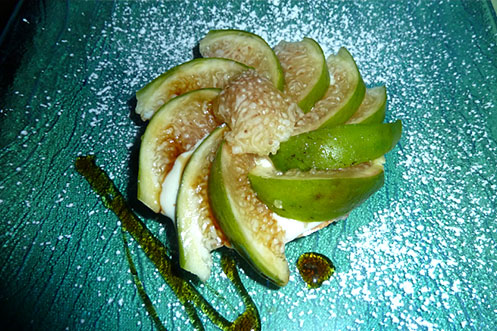 Sharps had a Donna Sofia Sorrento tart made from shortcrust pastry, with a custard-style filling and topped with fresh figs. And when I plunged my spoon into my lemon sponge pudding, a gorgeous gooey white chocolate and orange sauce seeped out. The owner of the restaurant Donna Sofia Sorrento, Mario, is pretty hands on, personally waiting tables and ensuring your dining experience is spot on.  So despite its namesake, Donna Sofia Sorrento  goes to show you don't have to be an Oscar-winning actress to get great service and food in Sorrento.
You might also like