I can't believe it's coming up my birthday (7 July) again soon. Another year's flown by. I'm past the age where I feel the need to celebrate, mainly because lots of my friends now have kids and can't stay out later than 10pm. So I'm thinking about going on holiday for it. Last year I had the most amazing time in Thailand, discovering the real Koh Phangan.It's definitely one of my favourite places. I'd always really wanted to go to a full moon party. So what better way to spend my birthday than in Koh Phangan? I had a romantic notion of hippies on a beach, dancing round a bonfire, listening to trance – the real Koh Phangan.
Er, not quite. What we actually got at the full moon party in Koh Phangan was a stretch of bars on the beach. They were all playing the same cheesy tunes, full of 18-year-old backpackers getting drunk on buckets of Sangsom (worth a try but not the nicest tasting). The full moon parties are held in Haad Rin on Koh Phangan, kind of like the equivalent to San Antonio's main town in Ibiza. Somewhere, if you're over the age of 20, to avoid at all costs.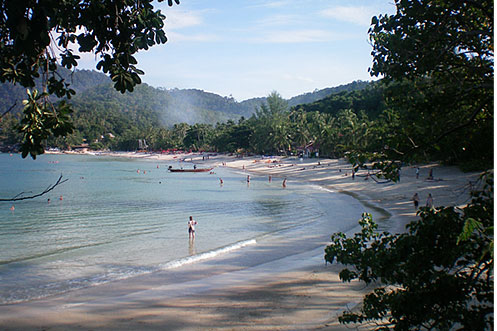 But head to the very north of the Koh Phangan to a place called Thong-Nai-Pan and you'll find a real hidden gem and the real Koh Phangan. Its secluded beaches, beachfront bars and restaurants, all serving the most amazing watermelon shakes and Thai massages for a fiver will all leave you feeling revitalised.
We stayed at an incredible hotel too, The Santhiya Resort and Spa.  A little pricey by Thailand standards but we managed to get a brilliant deal through Expedia. Or just spoil yourself. It's worth every penny to be in the heart of the real Koh Phangan. The service at The Santhiya Resort and Spa was impeccable. We were even lucky enough to have a suite with our own private pool.
Everything about Thong-Nai-Pan is laid back. We just wished we'd booked a longer stay in the real Koh Phangan. I've already been dropping some birthday hints for this year…
You might also like