Last weekend I was in Bath with Sharps. As most of the hotels were full the lovely people at Bath tourism had arranged for us to stay at a restored Georgian terrace, the SACO Apartments in Bath. To be honest staying in serviced apartments  isn't something that's ever really crossed my mind before. I wasn't too sure what to expect.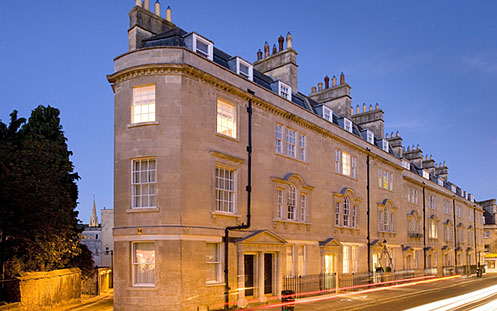 Let's just say I'll be thinking twice before automatically booking a hotel from now on – the place was amazing – making serviced apartments a real hidden gem. First off, the SACO Apartments in Bath are in a great location. These serviced apartments are right in the heart of the town centre, and about a five minute walk to Thermae Bath Spa. On arrival we were greeted by an incredibly friendly receptionist (the reception area is manned 24-7) who was only too happy to advise us on where to go in Bath.
I was pleasantly surprised by how spacious the place was – and that's not just by London standards! In these serviced apartments we had our own lounge/kitchen complete with a fridge, microwave and a variety of cooking paraphernalia, plus a separate bedroom and bathroom. The flat came equipped with everything you could possibly need for a comfortable stay, right down to the toiletries and towels. It's even possible to pre-order breakfast, which was waiting for us on arrival. But of course if you want to save money you can pop down the road to the supermarket and buy your own. If the weather's not great and you can't be bothered to go out at the reception of these serviced apartments there's a DVD library (a selection of around 20 decidedly straight to DVD type titles). Luckily for us the sun was shining.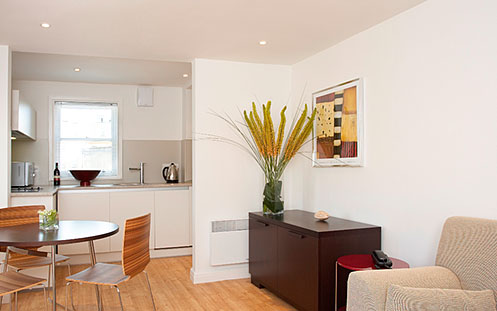 The only difference we could see between SACO serviced apartments and a hotel was that we had to make our own bed (actually we didn't bother) which isn't exactly a big deal, especially if you're only away for a night or two. And the added privacy we got from having our own space more than made up for it.
If you're on a budget, serviced apartments make a brilliant choice for a weekend getaway. A serviced apartments style of accommodation is great value for money, working out to be cheaper than a hotel room of the same standard, plus it gives you the option to go self-catering. And even if you can afford to stay somewhere expensive, why bother when you can stay in such luxurious comfort in a home away from home?
You might also like