The other week I posted about some of London's best open-air theatres. But it seems this summer that open-air film screenings are set to be all the rage.  Secret Cinema which has been around for a while has been joined by Nomad a pop-up open-air film cinema. It claims to be the UK's only roaming cinema. As an avid film fan, I love the idea of taking classic films to more unusual locations, really bringing them to life as opposed to sitting in a stuffy cinema.
Nomad kicked off its season for 2011 with a screening of of Brother Where Art Thou. This was in Kings' College Chapel on London's Strand, complete with gospel singers to serenade us before its star. Admittedly, it felt a bit strange sitting in a church pew watching the film but the line up for Nomad's 2011 season looks pretty cool. There's a special screening of Fight Club at York Hall, a boxing ring in London's Bethnal Green. And they're showing THE ultimate cult vampire movie, The Lost Boys, at Zippos Circus, in Blackheath, London and Oxford, which promises to be brilliant.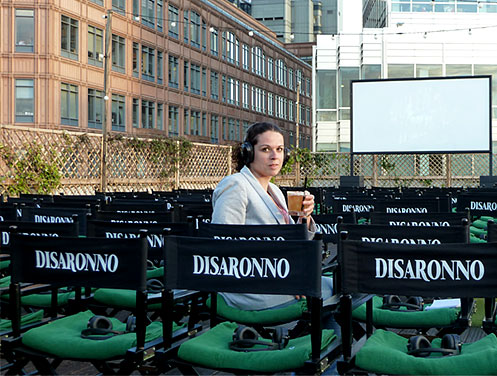 Then, last week, I went to the latest experience in open-air film screenings to hit the London scene. London's Rooftop Film Club is at the uber trendy The Queen of Hoxton. What I loved about the Rooftop Film Club, apart from the impressive views of London, was the attention to detail. Unlike at other open-air film screenings, you're supplied with wireless headphones. This leaves you free to head to the bar for a drink, or some food, if you're feeling the need for refreshments, without having to miss any vital parts of the plot.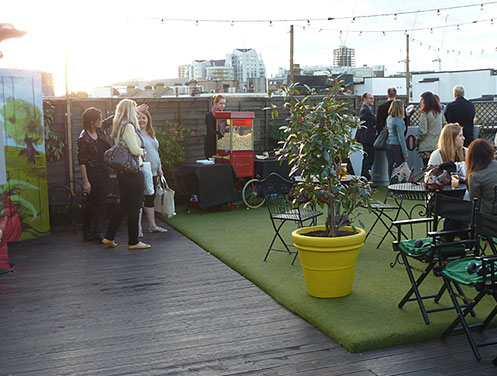 Plus, they have blankets already laid out on each seat in case the British summer decides to live up to its reputation and it gets a bit nippy up on the roof. Running until September, film lovers will be able to check out open-air film screenings od cult classics including Pulp Fiction and The Big Lebowski. It's definitely a London hidden gem you won't want to miss, so book now before it's too late.
You might also like