Following on from my previous blog post on SACO serviced apartments, where I stayed in Bath courtesy of the Bath tourist board, I wanted to share some of Bath's hidden gems. Bath is famous for its Roman Baths it goes without saying that our first stop was Bath's main tourist attraction, one of Bath's hidden gems. A visit to the gorgeous city of Bath wouldn't be complete without a visit to Thermae Bath Spa on Hot Bath Street. The Thermae Bath Spa is definitely one of Bath's hidden gems as it's the only place in the UK where you can bathe in naturally heated water.
Admittedly there were lots of tourists in Bath. Despite the crowds it's still possible to find Bath's hidden gems. For £6, a tour of Bath Abbey tower gives you a birds eye view of the city and its surrounds. At this Bath hidden gem we learned all about bell ringing too. For an alternative tour of Bath you won't want to miss Bizarre Bath. One of Bath's hidden gems, this walk through the city which runs every night from 8pm. Don't expect any sightseeing on this guided tour of Bath. What you do get is a great evening's entertainment packed full of comedy and magic tricks – run by a very jolly man called Noel. I don't want to give too much of his show away but suffice to say at one point it does involve a stuffed rabbit being hurled into the River Avon!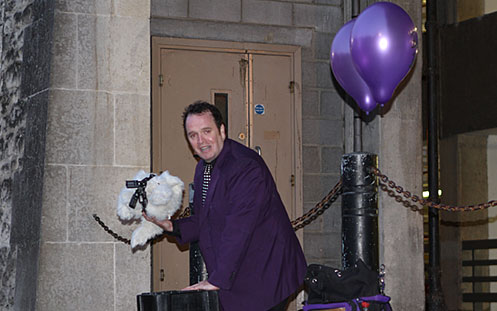 When it comes to food you'll be spoilt for choice in where to eat in Bath. We discovered Bistro la Barrique, a lovely little French bistro and one of Bath's hidden gems. It's owned by renowned French chef Michel Lemoine, who has worked with the Roux Brothers and Simon Hopkinson, but it's still surprisingly good value for money. What I liked about this place (aside from the food) is that Michel is really hands on. He came out of the kitchen the night we were there to chat to customers. His personal touch adds to the relaxed atmosphere. The style of dining, French tapas, is also a brilliant idea. You get to choose lots of little plates – meaning you can try lots of the unusual combinations on offer (and in theory share them if you can bear to). The asparagus on potato pancake which was one of the specials of the day was divine. Plus, at Bistro la Barrique you can buy wine by the glass. Michel got the idea from wine tastings he does, so you can choose a wine to compliment the course you're having as opposed to being stuck with a bottle.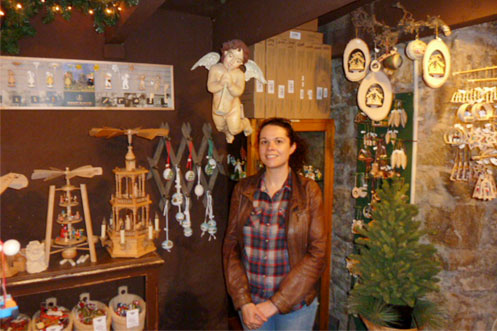 HanselundGretel, a gorgeous little place tucked away off Brock Street, is another of Bath's hidden gems. A shop that sells Alpine goods, it also has its own strudel bar downstairs that serves up a delicious selection of flavoured coffees and hot chocolate Alpine-style to wash it down. To top it off, next to the café is a room dedicated to Christmas, with a selection of quirky trinkets and ornaments that would make wicked gifts. Perfect as it gives me an excuse for another visit to Bath come Christmas time.
You might also like