I have to admit that when Eastbourne tourism asked me if  I'd like to spend a weekend checking out Eastbourne's hidden gems I wasn't over enamoured by the idea. Eastbourne has connotations of being somewhere people go to retire, and it would be fair to say that to a large degree this is true. But it does have its plus points (Eastbourne was named as one of the sunniest places in the UK) and though it may not be the most happening destination if you're looking for a traditional British seaside town where you can chill out and relax Eastbourne's hidden gems means you'll still find plenty to do here.
The best way to see the most famous of Eastbourne's hidden gems, Beachy Head lighthouse and coastal scenery of the South Downs National Park, is by boat. We went with Sussex Voyages who run powerboat adventure trips from Sovereign Harbour. Or if you prefer to stay on dry land, you can hire a bike and go cycling, or take a walk across the South Downs.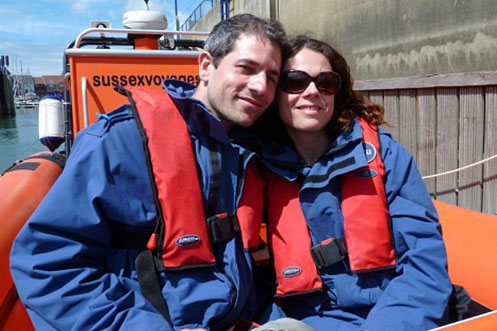 As Eastbourne plays host to various sporting events including the AEGON International, from 11-18 June 2011 we felt it was only fitting to do something active. Being by the sea we decided in keeping with being by the sea that some kind of watersport would be the order of the day. Which is how we ended up trying our hand at windsurfing.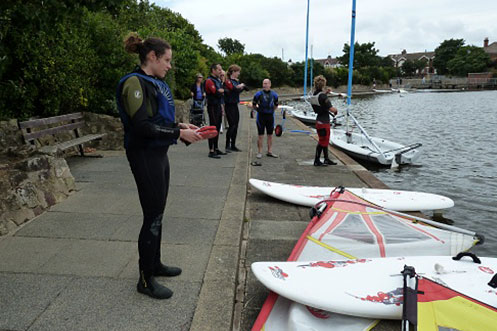 Visions I had of being swept off to sea were put to rest as we trooped off with about three other people to a nearby lake (it was slightly larger than a pond). But don't get me wrong – I was more than grateful that less rather than more people could witness my futile attempts to stay afloat.
Sharps shot ahead across the water while I dismally clung on for dear life, trying to negotiate the steering. I'm not usually one to give up but after swallowing endless mouthfuls of pond water (I'm surprised there was anything left for the others to windsurf on) I begged the instructor to let me cut short my two-hour lesson. Sadly, he was having none of it. And though I finished the session slightly battered and bruised I'm secretly glad I persevered as I did manage to get from one side to the other unaided. I don't think I'll be an Olympic threat any time soon.
After all that excitement we chilled out by another of Eastbourne's hidden gems, the Eastbourne's open-air Bandstand, which is the UK's only fully operational Bandstand, and had an ice cream down by the seafront (much more my kind of thing). For a great-value dinner and a few much needed sangrias we went to the Flamenco tapas restaurant, one of Eastbourne's hidden gems which had a great selection of tapas for veggies and meat eaters. They've even got sombreros you can wear to get you in the mood!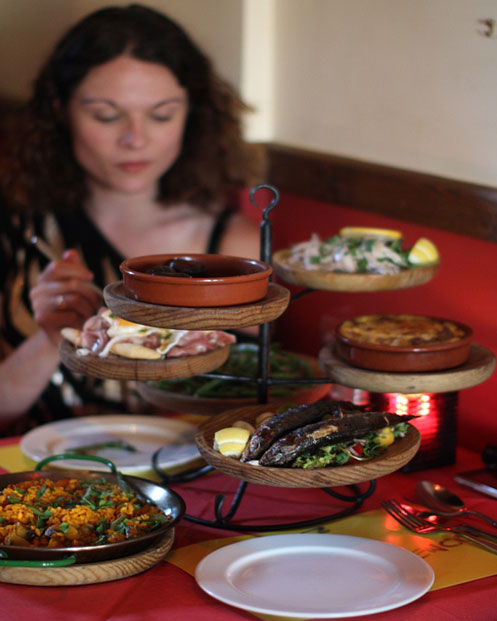 I'd like to say we stayed up and sampled Eastbourne's nightlife but knackered from our windsurfing it was an early night for us and we headed for bed. When in Eastbourne…
You might also like